Hidden in a banal dead-end alleyway near Ménilmontant, L'Impasse is the perfect name. Discretely opened a few weeks ago, this underground squat is launching its wild Sunday brunch-buffet (and soon also on Saturday). Follow the leader…
The place? A former factory reconverted into an XXL loft with a trendy hipster style. Here you will find  tables in vintage formica, comfy 60's armchairs and Chesterfield sofas, picked up here and there. P.S: just be aware that everything is for sale.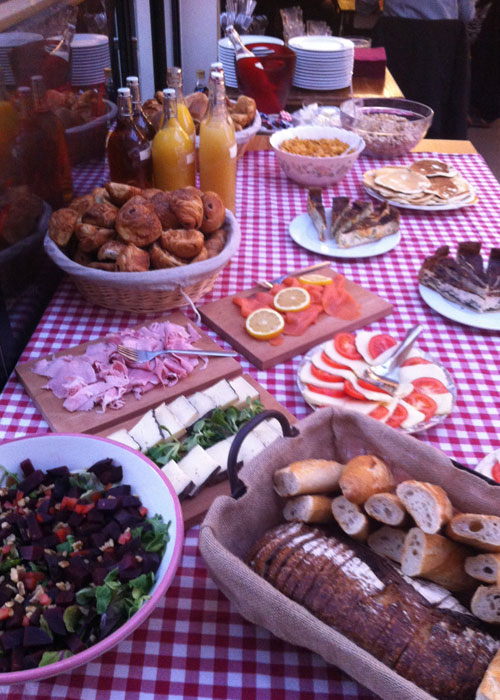 But let's get serious, their brunch. For 22€, all included, you can eat your heart out: scrambled eggs, bacon, sausages, Prince de Paris ham (the one and only real ham of Paris), Saint-Nectaire, quiches, beans, salads, breads and viennoiseries labeled Maison Landemaine, cereals, milks (soja and cow), fruit, apple pie, brownies… Freshly squeezed juices, tea, coffee and chocolate are available…heaven can wait.
The plus? The space also welcomes artists in residence, there is a regular turnover. Keep your eyes peeled.
Open Tuesday to Saturday from 5pm to 2am. Brunch on Sunday (and soon on Saturday) from noon to 5pm.
Discover also The Brasserie Bellanger of Victor and Charly launches its comfy brunch and Café Foufou creates the buzz on Rue de Bretagne.