Cool alert! All those on the lookout for new addresses will be delighted! A real summer nugget: this new ephemeral restaurant has just opened in front of the Palais de Tokyo with chef Mory Sacko at the helm of wild street food cuisine..
Edo: an address incubated by the Silencio team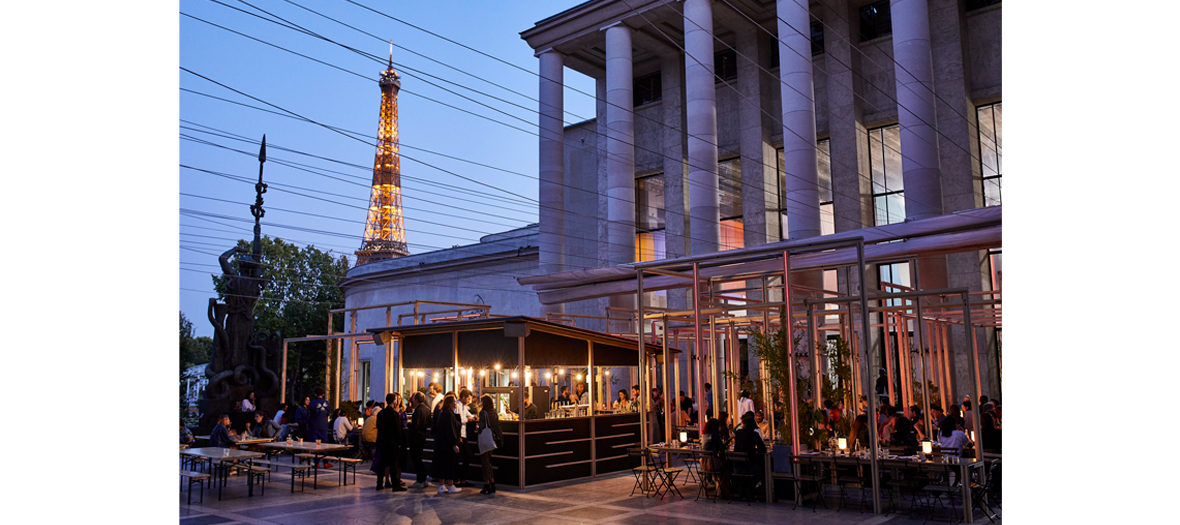 Facing the Eiffel Tower: impossible to dream of a more chill out ambiance! Behind this hot spot: the Assembly group (Wanderlust, le Silencio, Beau Regard, that's them) hits the bull's eye with this ephemeral outdoor BBQ and terrific know-how: (very) good sound, cocktails and chic fiesta.
All the Parisian beautiful people are eager to nab a reservation in order to come have a few drinks and socialize in front of the most stunning sunset in Paris.
To renovate this futuristic guinguette: the team entrusted the arty installation to the Visual System collective, setting forth a very successful design and avant-garde style, mixing wood, luminous garlands and vegetation.
High level street food signed Mory Sacko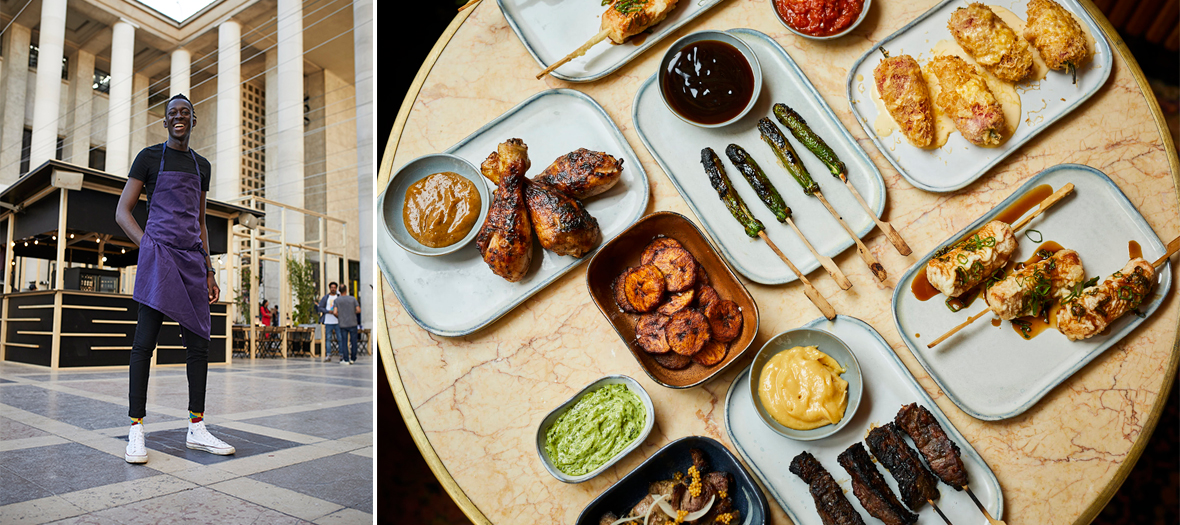 And while the DJs are in charge of very hip sounds, buzzing chef Mory Sacko, very popular candidate of Top Chef, produces miracles at the culinary turntables.
The ex-assistant of Thierry Marx whips up quite amazing street food with a Japanese-African influence to be shared: grilled chicken leg with Jerk sauce (€10), sweet potato fries with cajun sauce (6€), grilled lamb chops with miso mayo (€11), tempura of salmon with saumon teriyaki sauce (€12) or roasted pineapple skewers(€9).
Open Tuesday to Saturday from 6pm until 2am by reservation. Reservations on line obligatory
Also discover The most beautiful outdoor evenings of summer and an italian brunch on a hidden terrace in the Marais.