Why you will adore going there: the best  carbonara pasta of Paris, that was him. ExTop Chef Denny Imbroisi does it again in an Art Deco bistro straight out of the Cinecittà studios signed Emilie Bonaventure (mustard ceiling, striped wall-paper, aperitivo counter). The real stuff. Here, no carbo, but a remarkable best-of from the four corners of the Boot.
The specialty: fried artichokes, Jewish style, already cult (€10), caccio e peppe spaghettoni (€16) as cool as an escapade to Rome with a local glass of wine. Tops also, the ravioli buffala and truffle (€20) that literally explode the like counters on Instagram. And better than the tiramisu, go for the affogato (€9), a true revelation.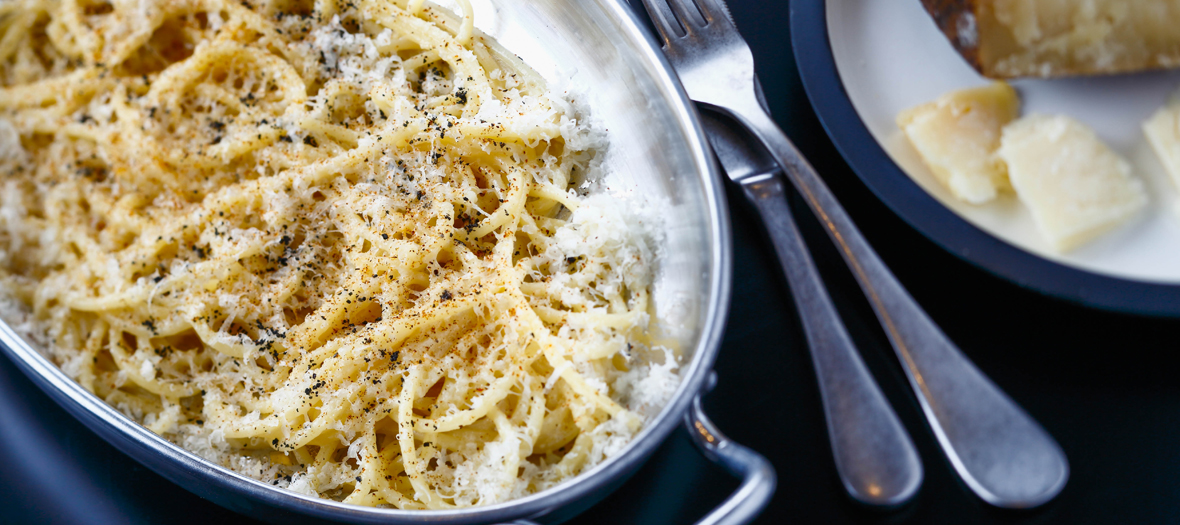 Open Monday to Friday for lunch and dinner , Saturday only in the evening.
Also discover Schiap, the new trendy italian.