After having revived Cire Trudon candles and Officine Buly cosmetics, the successful duo formed by Ramdane Touhami and Victoire de Taillac is reawakening the legend of Grand Café Tortoni. You had forgotten it? So had we! And yet this is how ice cream arrived in Paris! Run by Italian ice cream makers, this wildly chic and socialite Parisian café, was a big favourite of the beautiful people during the 19th century. Fiesta and decadence­—you get the picture...
Now installed on the most trendy crossroad of the Marais (Candelaria, Ob-la-di, Isabel Marant), its come-back is quite amazing. But no question of reproducing the original, the duo of entrepreneurs-trendsetters preferred to draw their inspiration from it to conceive a unique and timeless place, combining their different passions in a totally over the top atmosphere.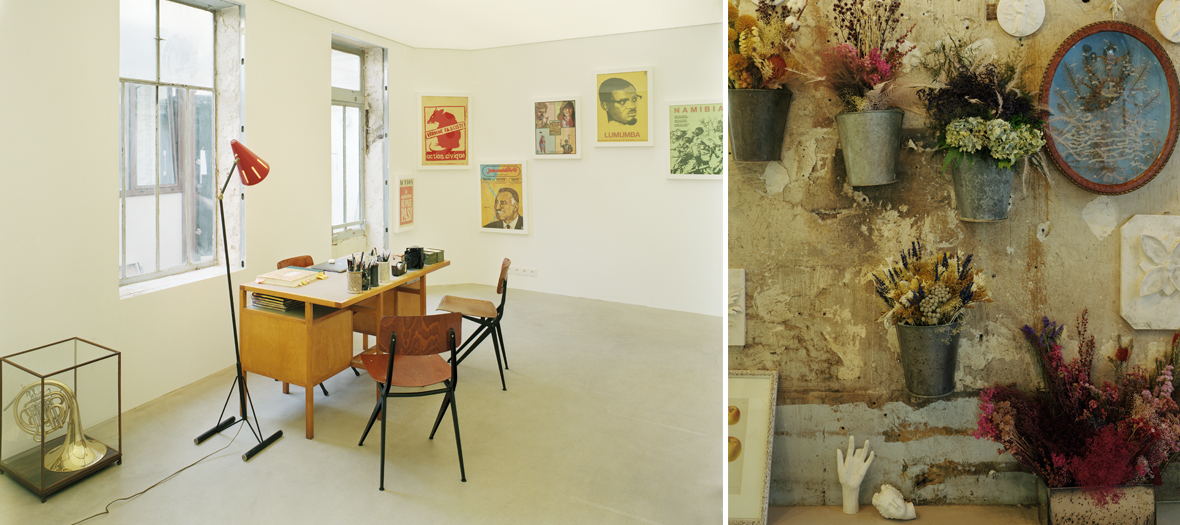 On one side, the green marble counter, where one finds one's self near trendies around a hot chocolate, a lemonade or a quick café with a plumpy madeleine for a wonderfully regressive pit-stop. On the other, the red marble counter dedicated to Buly treatments (virginal cream, antique oils, dental opiate…). More surprising, the onigri counter, triangular kawaï rice nibbles that all the visiting  Japanese with style are wild about.
Inside-track secret: in the back of the boutique is nestled the workshop of florist Miyoko, specialized in dried flowers. And a pop-up of Korean clothes is hidden in the patio. Now you know.
Also chek out Nemours, the Café de Flore.