"We just could not imagine serving a Scandinavian cuisine." Of Lebanese, origins, recently returned from Africa to launch this hand-in-hand project, with his wife, Imad Kanaan is at the helm. Hébé is the new Med hot spot behind Saint-Michel, whose name is inspired by the goddess who served to the Gods the nectar of eternal youth. Quite a promise.
Freestone and wooden beams, design luminaries, African masks and Japanese bar mingle with panache. Bingo! A nice glass of Sauvignon Alchimie prepares the taste buds for what follows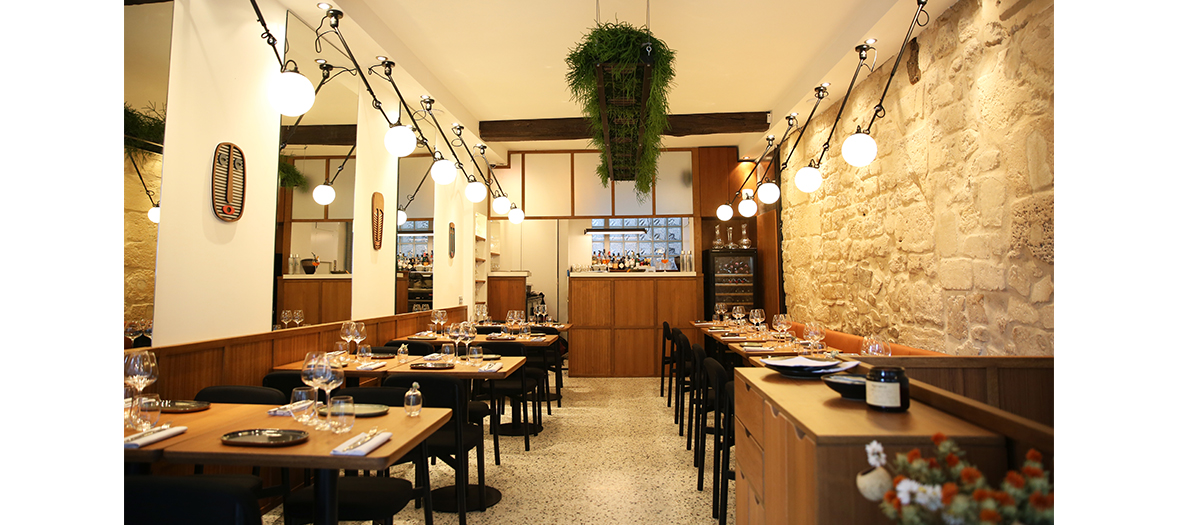 A sing-song cuisine imagined by a star chef
You have been warned: the menu was carefully put together by two-star chef Michel Portos, originally from Marseilles, who the big boss took along to meet all the producers. And in the kitchen, Raphaël Sicsic in in charge of whipping out the handsome products of the sea in a good ambiance.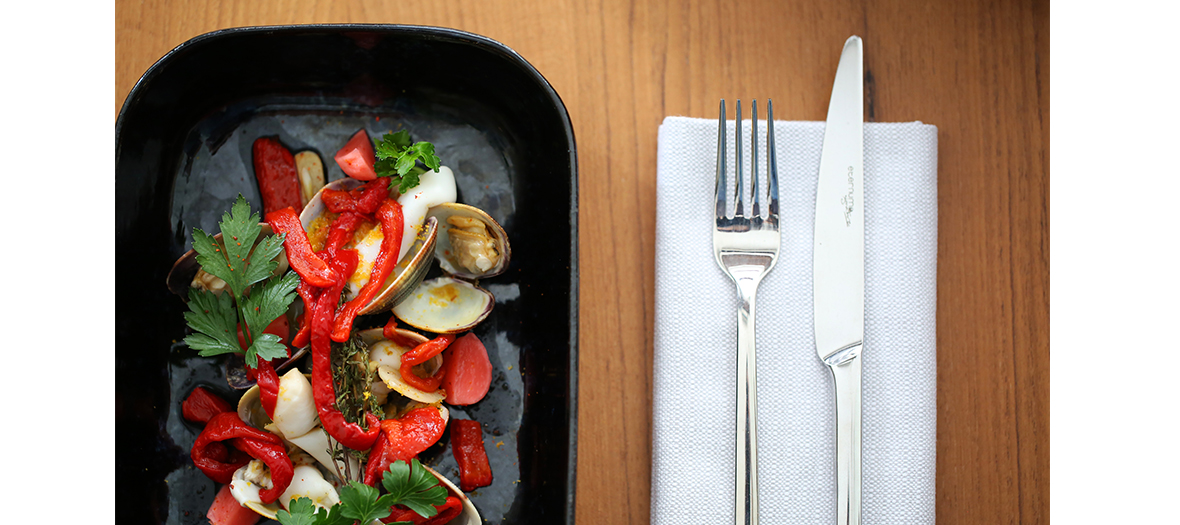 So it's not surprising to find on the menu a good redfish and mushrooms cooked in squid ink (€16 €), a mousseline of cauliflower (€10) or a beef tartare like in Beirut (€16 ). Special kudos for the turbo, pumpkin and spices (€19 ), and the fruit salad— pretty, pretty with pear, fig and hibiscus syrup (€7 ). Light and accomplished. To wit, the frying pan from the former kitchen was never used.
The great deal: opting for the tasting menu to be shared: two starters, three dishes and a dessert, just to make the voyage totally complete (€84 ).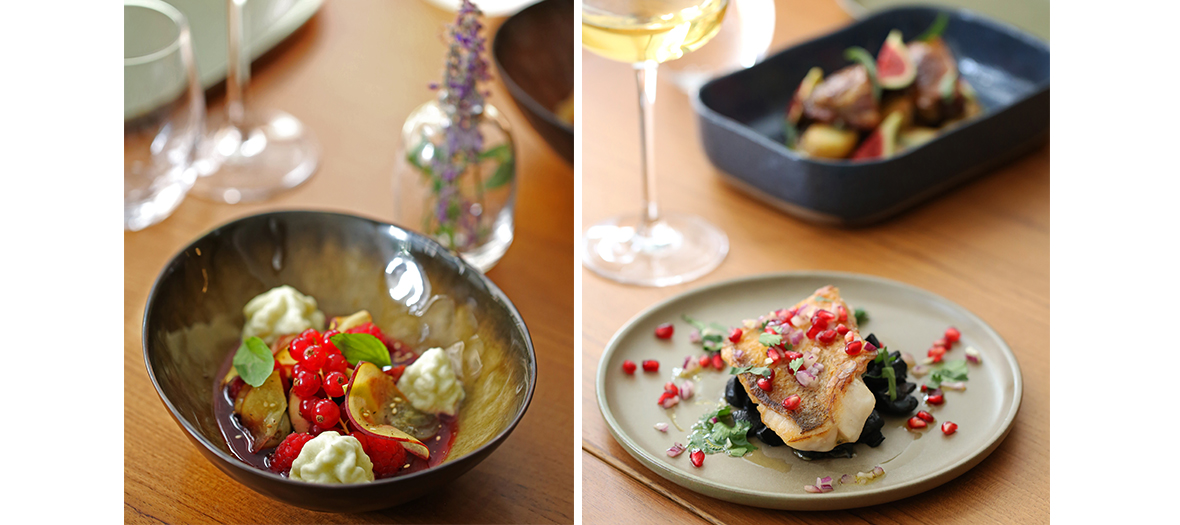 Open Tuesday to Sunday, lunch and dinner.
© Rudy Bouchebel
Also discover the prettiest tea salon in Paris and Café Panache.