It's the new Fall sensation! A skip and a hop from the Grands Boulevards, the successful Adrien Gloaguen, owner of Paradis and Bienvenue, has just inaugurated a new restaurant in this marvelous Hôtel Panache.
Even better than a Parisian café
Here, everything has been thought out like a real bistro, but better. The idea: being able to eat and drink at any time of the day, finding the classics everyone loves while staying simple and with great care.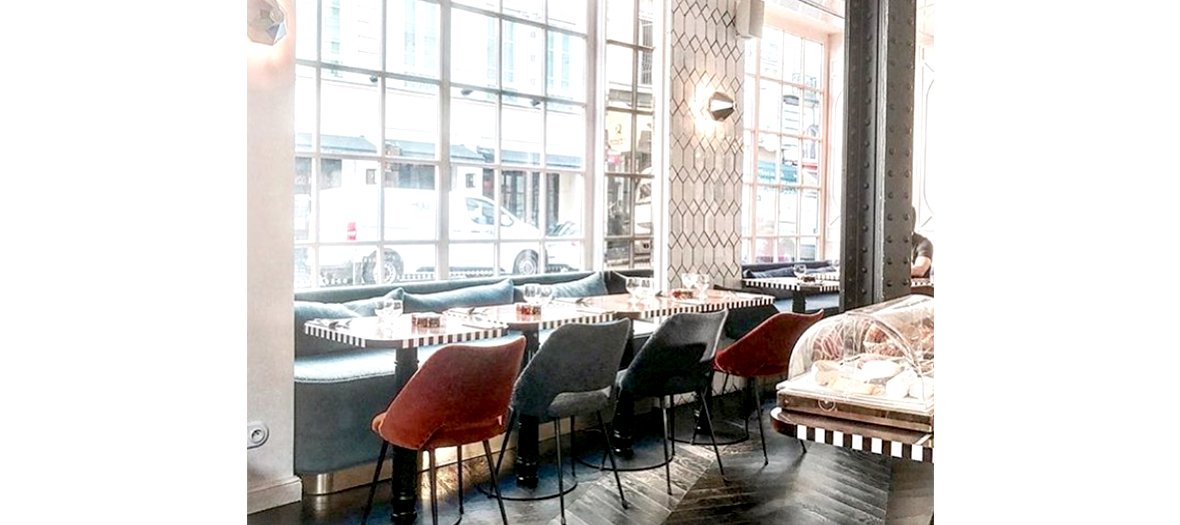 To satisfy all his whims, Adrien invited the brilliant Levha sisters (Le Servan, Double Dragon) to put together the menu. A wise choice.
The duo has enhanced all the Parisian essential: a tartare of beef with pimento, peanuts and potato sticks ( €23), oysters served with lemon, coriander and rice powder (€9 for the 3). Without forgetting the noodle soup with pork belly (€16 for the large size), or the curry of yellow vegetables (€17), the kind of veggie plate that is rarely served.
The slew of desserts features everything we love: a poire belle Hélène chantilly (€8), a financier and fig with syrup
(€8) and giant cookies (€10) served with ice cream freshly out of the oldest glace chocolaterie of Paris, À la mère de famille, around the corner.
Le club sandwich dont tout le monde parle
The menu star is the club sandwich (€19 ) interpreted in tonkatsu mode, that stands up to the one at Abri. A killer, widely popularized onr Instagram, and with reason.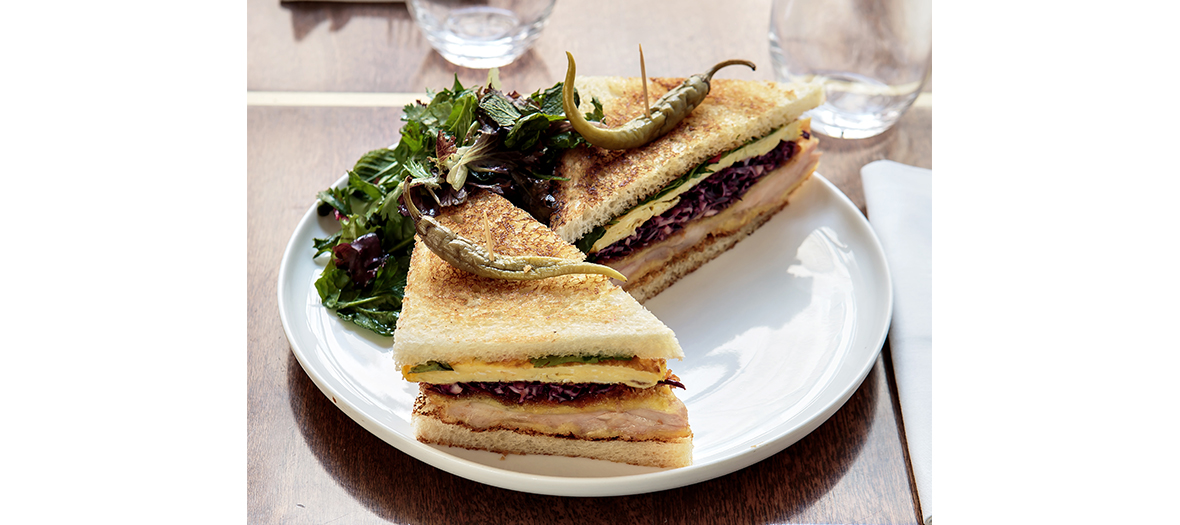 Imagine two slices of brioché bread in which is nestled a crispy fried chicken, cabbage, a Japanes omelet and coriander. Foodporn right down to the fingertips.
A terrific breakfast
To be noted: a very yummy breakfast formula at €18 with Prince of Paris ham, a selection of Bordier cheese, muesli with maple syrup by Ten Bells, a basket of fresh fruit, any style of eggs you want, croissants, a selection of house cakes, strawberry jam, orange juice, warm drinks.
Open every day from breakfast until dinner.
Also discover the best coquillettes with truffle in Paris and Astair, the new trendy brasserie at the Passage des Panoramas.