At the same time healthy coffee-shop and personalized bar, this new address on the Rue Saint-Denis openly flirts with the cool and no complex lifestyle of Cariocas in a vegetal and woody decor equipped with stand up eating posts as well as large communal tables. Todo bem.
At the table, there is a lot of nibbling and sharing. Sexy avocado toast, pimped with salty granola and poached eggs (€9), an incredible Caesar salad with marinated jumbo shrimp (€12), a delicious burrata pesto of leek, arugula, hazelnut (€13), without forgetting the pao de queijo, torrid bread balls with cheese, very popular in the country of Neymar, all to be washed down with freshly squeezed house juices (€5.50).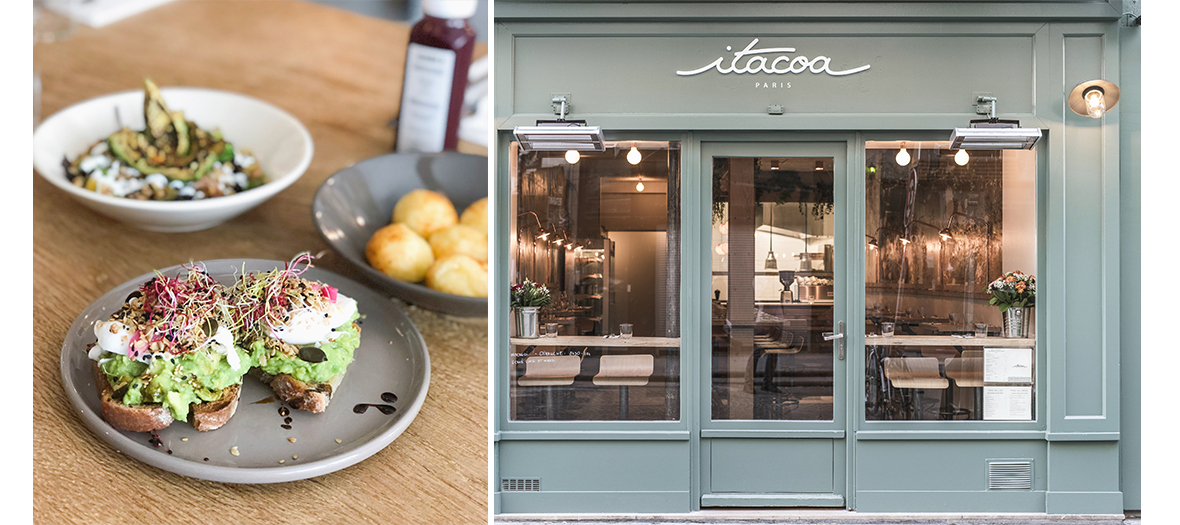 In the evening, the chef swaps his menu for a more elaborate offer at a friendly price: yellow sea bass, carrot, orange, ginger (€20), grilled veal cutlet (€22), cheek of beef associated with natural wines, and always his irresistible cream of white chocolate and passion fruit (€8).
The plus: the solar and comforting weekend brunch. Eggs Benedict, avocado salad, açaï bowl… this will be sure to take you to the beach of Itacao, where Rafael grew up, hey hey.
Open Wednesday to Saturday from 10:30am to 5pm and from 7pm to 10pm. On Sunday from 10:30am to 4pm.
Also discover Vida, the healthy restaurant of Juan Arbelaez and Laury Thilleman.