These two were bound to match up. Athlete looks, stainless steel drive, golden personality, Laury Thilleman and Juan Arbelaez form the successful  power couple. Their lifestyle inspires you ? Well the goods news is that the duo with hundreds of thousands of followers on Instagram has just opened their table right near the Grands Boulevards.
Vida is a little bit like their second home. Laury handled the decor, a resolutely tropicool universe with vegetal wallpaper, hanging lamps, mix and match of wicker mirrors (this girl is perfect).
Together, their menu revolves around naturality : an exceptional steak of eggplant, feta, bib lettuce (€14), a great ceviche, quinoa, leche de tigre (€15), without forgetting vida'dwitch, a pancake of corn flour filled with falafel of quinoa, guacamole and cucumber (€13). They have meat, but never cow nor its offshoots. For example ? Grilled chicken, asparagus, blood orange like a Caesar salad but better (€16). And a Greek style yogurt sprinkled with granola and kiwi of the sweet note (€6).
The same ethics apply to drinks, with daily infusions of fruit and natural wines.
In the evening, Whitney, the in-house chef, goes free-style : smoked salmon with rosemary, fowl with fish eggs, sashimi (starter, dish, dessert €32, tasting menu €65). Amazing.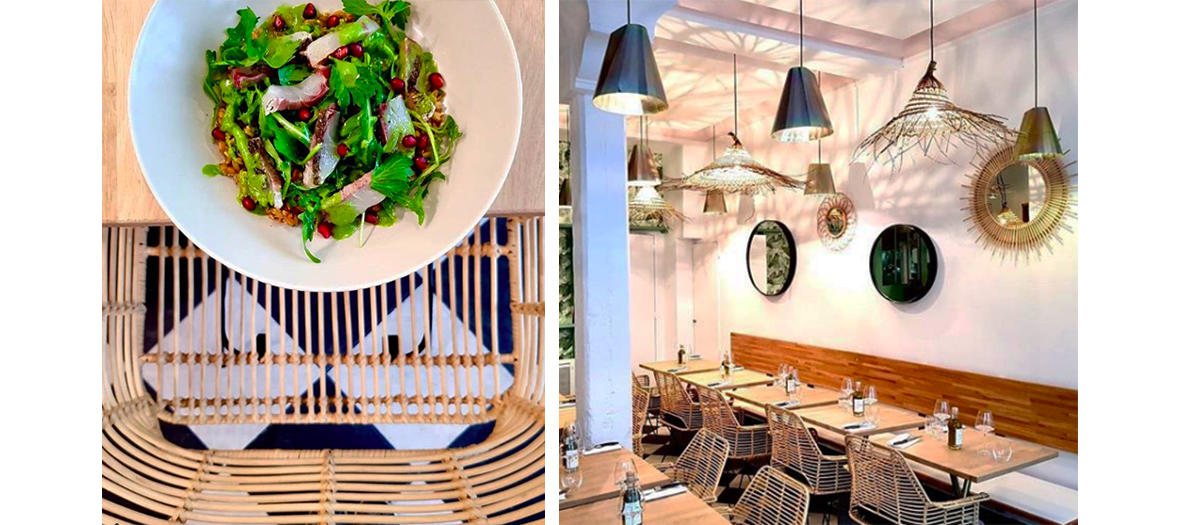 Also check out the Brazilian restaurant Itacoa and the new Bagnard of Yoni Saada.