Saying that Justine is a new table in Oberkampf would be fibbing…
This hot brasserie 15 ans years ago is making a fashion comeback after a big renovation. All the upscale locals come to this place with lots of ambiance. Check your Insta accounts!
Open kitchen with pro BBQ ovens, teh whimsy of Julien Chevallier. This very promising chef (who trained with Freddy's and Semilla) excels in deluxe grilling that is the "house specialty".
On the menu: grilled meats, chimichurri sauce and fries or black pig ribs. But meats are not the only produce on the barbecue. Check out the squid grilled with smoked paprika served with houmous and roasted cauliflower or veggies served with a yummy house aïoli...
Who says wood oven also says pizza… (The owner also manages Tripletta in Belleville, considered one of the best pizzerias of Paris. Neapolitan piizza certified  Slow-food such as their Justine with mozza Fior di latte Argerola pecorino poure and speck (€14) ou la Calzone (€10) to nibble with a cocktail.
We like : lteh possibility of  booking  tables on the upper level to host the buddies.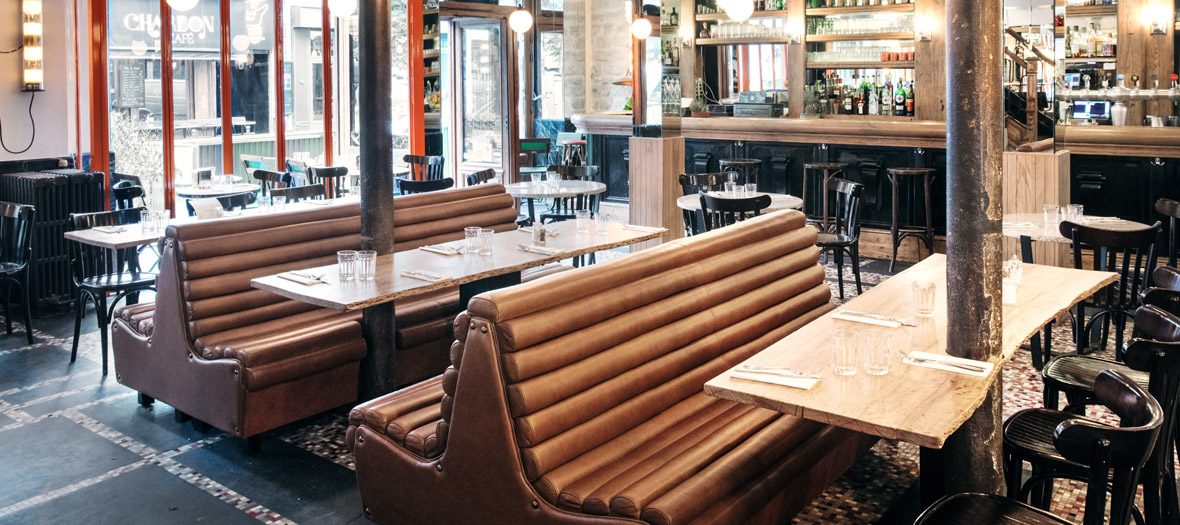 Open every day to 8 a.m to 2 a.m.
Also discover Bistrot Rougemont, the new star bistro on the Grands Boulevards.
© Roberta Valerio