The place
Facing the Palais Brongniart, the mythique Gallopin brasserie imposes itself since  1876 as an institution of bourgeois cuisine Its owner Mathieu Bucher (River Café, Le Murat) owner has bought back the neighbouring café and transformed it into a divine rôtisserie specialized in French meats with a typical Parisian decor featuring blue tiles, banquettes and pretty striped fabric wallpaper.
On the programme of treats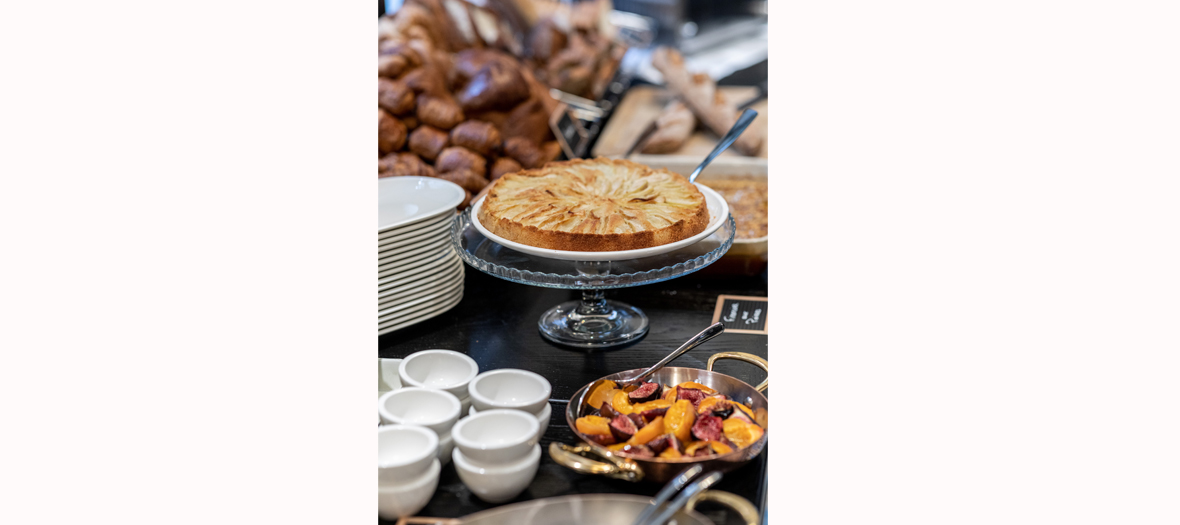 Better to show up on an empty stomach. The brunch formula at €39 in Sunday roast mode ticks off all the comfort food boxes for all carnivores.Head for the rôtissoire for a choice or various top notch meats: perfectly cooked chicken, grilled pig, lam or juice ribs, served with braised veggies.
So just serve yourself at the buffet: a yummy taboulé, eggs mimosa, terrine, salade courgettes-burrata, smoked salmon, cheese and good bread. And for those with a sweet tooth, viennoiseries, chocolate mousses, roasted pineapple, house cakes and as many beverages as you wish.
The added plus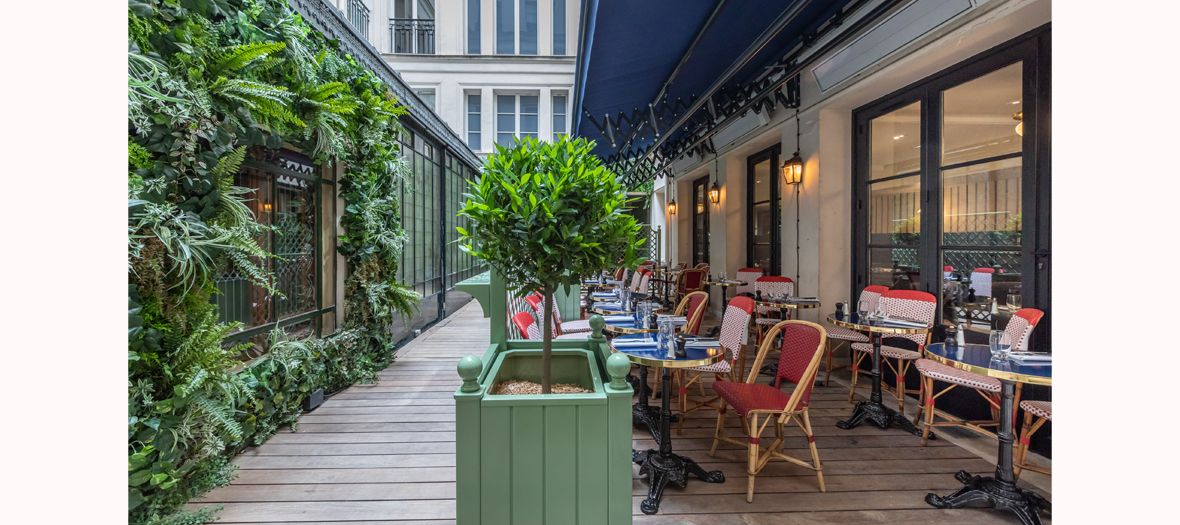 The patio separating Gallopin and the rôtisserie is transformed for this second address into an adorable hidden terrace, heated and sheltered from cars, even in winter. A real cocoon !
Brunch served every Sunday from 11:30am to 3:30pm. Formula at €39 per adult and  €19 for kids under 10 years old.

Also discover the brunch of Shirvan and the one of Tartine en directly from a baker.