0FR. It's without doubt the most trendy gallery-bookshop in the Marais. The arty and fashion in-crowd likes to hang out there... It just needed a little hole-in-the-wall offering a few nibbles for this clan of chic and bohemian socialites.
And bingo it happened! At lunch time every day, the boss of 0FR, Alexandre Thumerelle, installs his cantina at La Chambre Noire, the hot bar of 'Oberkampf. A great natural decor that showcases the photos of Galerie 0FR...
Who's in charge of the pots and pans? Korean chef Semi has concocted a very popular unique menu that changes every day in starter-main dish-dessert mode at lunchtime for 10 €.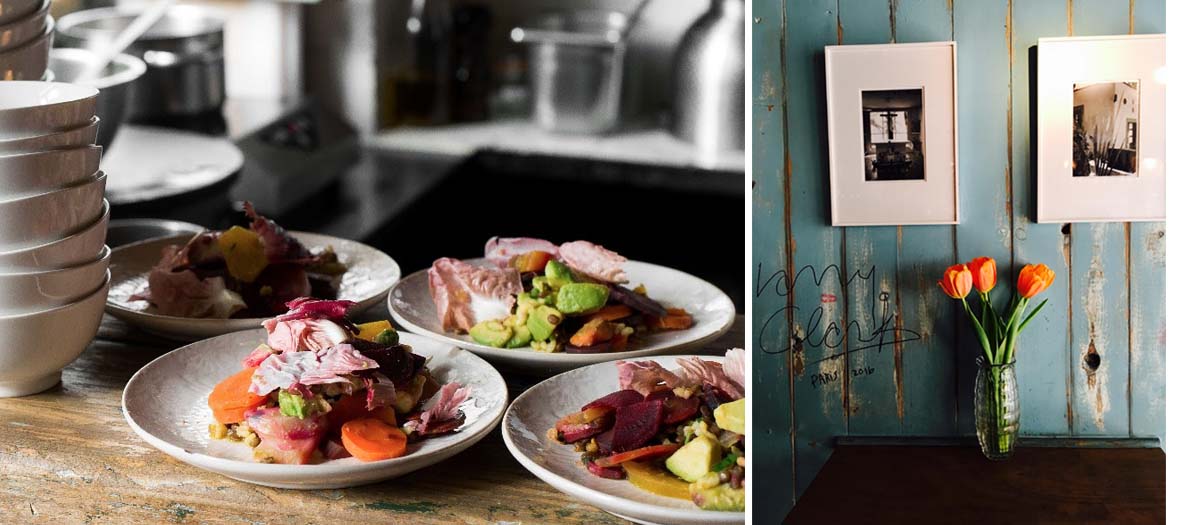 Meals always begin with the same starter: "the radiant Stephane Saclier" salad, (a regular and a friend): a combo of salads and raw veggies with fab seasoning. The daily dish is in keeping with the mood of the chef: a buddha bowl, onigiri or a soba broth. For dessert: crispy chocolate. With a caramel option. The amazing house tea is served with everything—for free.
Who does one run into? The close guard of Vanessa Bruno, Fooding buddies, the arty gang of Rosemarie Auberson, Julien Colombier and his friends… In short, all the chic dwellers of the 11th.
For all those who enjoy "good" wines: a selection of amazing Chambre Noire natural wines is available.
Open Monday to Friday from noon until2pm. 10€ for the lunch formula.
Also discover Boca, a tapas bar.