If French fries are your passion, you've hit the bull's eye!
After studying all the aspects of the fry during 4 years, the clever team of Fils à Maman is back and right on target with its new kingdom dedicated to the French fry.
Here, you get to chose your favorite kind of fry, the Catherine if you like it crispy, the Nicole if you prefer it tender or Belle-Maman, the surprise fry, all to be dressed up and enjoyed with a delicious sirloin tip (14€), a killer Crousti-Bar (17€) or a Cheeseburger….yummy (15€)
We adore: the cozy-regressive ambiance, with a Swiss chalet spirit, posters of our favorite cartoons on the walls and children's books from the famous « Bibliothèque rose » on the shelves.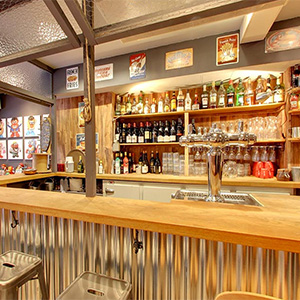 Top: Going out for dinner with the gang in a cool atmosphere.
By Julie Levy @levyjulie