Gourmets are well aware that the ultimate chic in Paris consists in finding top notch products, spotting a few secret addresses, restaurants or amazing producers.
Amongst these exceptional shops, a cult address circulates amongst inside-tracker foodies. The promise? Enjoying the best mustard in Paris with an outstanding French know-how…
Would you like the address?
Much more than a simple boutique, entering into the world of Maille is an authentic experience for savvy gourmets! A delicious address that will certainly appeal to Parisiennes.
Explanations. Inspired by 18th century ambulant merchants, the shop on the Place de la Madeleine features mustard pumps. Its high added value? Producing fresh mustard of very high quality.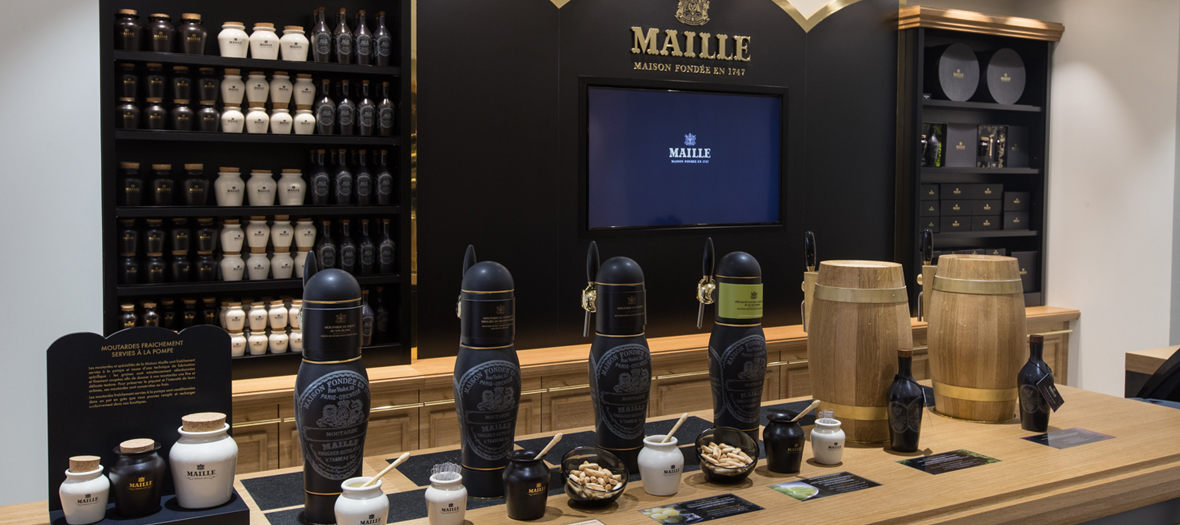 In short: a deluxe condiment as you have never tasted before. The ritual is quite amazing. Splendidly "customized!"
Start by choosing the colour and the size of your pretty jar in sandstone manufactured by artisan potters and made in France: beige, black, taupe, terracotta or speckled white. Everything we love.
So, now just taste these super trendy mustards to select your favourite one.
A must-test: the original with white win, the traditional one with Sauternes, old-fashioned seeds with Chardonnay. The utmost of chic: mustard with white truffle from Alba or its Chablis version and chips of black truffle noire. Yum!
The must? Seasonal mustards in limited series with whisky and smoked pepper or the version with cèpes mushrooms and truffle chips. An indispensable to pimp your roast beef.
The best part. Once you have used it all up, you come fill up your empty jar on the Place de la Madeleine. A wonderful sustainable gesture we adore!
The great gift idea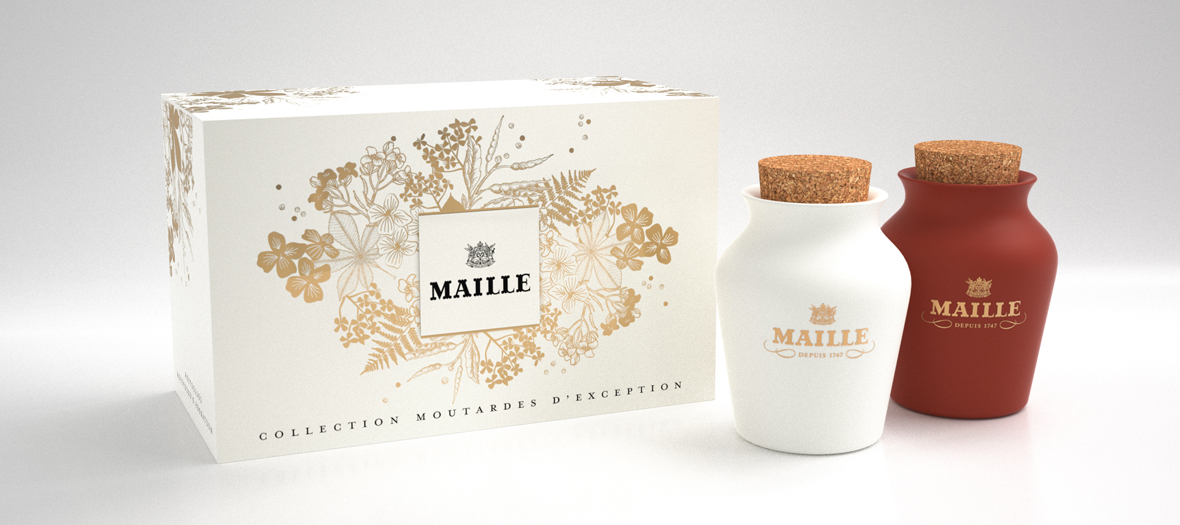 A gift box of 2 x 125g fresh mustards to be chosen amongst a variety of 8 mustards. This should really delight foodies. Good news, for Xmas, Do It In Paris and Maille are reserving 5 gift boxes just for you.
Also discover Tacos, margaritas and buzzing fiestas at Mamacita.