The Water Bar is dead. Hurray for Mar'co ! Thirsty upscale Parisiennes were crying since the closure of colette's cantina. Phew: its creation, Marc Giami has just opened a dining room, near Rue de la Sourdière, reproducing the same concept. Only novelty: very elegant premises bathed in light...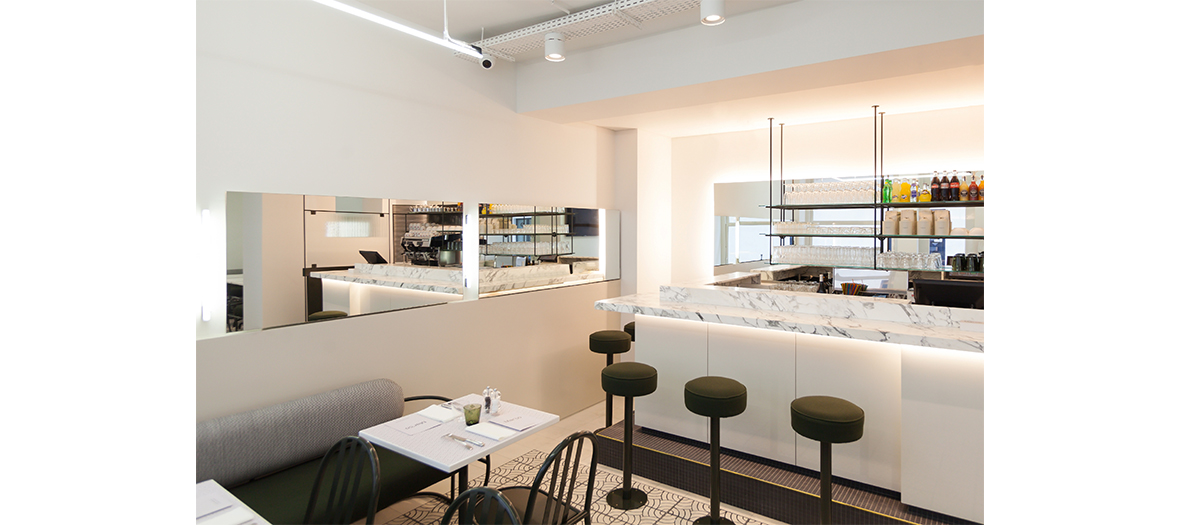 The fashion sphere is stamping its feet. And the clientele is already on deck since its opening early April, with the complicity of Sarah Andelman. From breakfast on, the restaurant is filled with fashion creatures and the staff from deluxe houses in the area.
Because we forgot to tell you. Just like at colette, here, you cannot make reservations. First come, first served—even if your name is Anna Wintour.
Well, Marc Giami has not changed a single iota in the formula of his initial success, starting with the menu that ensures "curation"... No real cooking, but a compilation of chic and upscale food suppliers and recipes: Caesar salad with its famous " Costes sauce", the Rostoff Moscou from Petrossian, pasta with poutargue by Memmi, the croque-monsieur of Sébastien Gaudard or the Mazaltov, cult 0 % cheese signed Jean-Paul Hévin as well as other Ladurée or Angelina pastries (cheese 10 €).
Open every day from 8:30am to 7pm. Closed on Sunday.
Discover also The Jardin des plantes terrace by Mohamed Cheikh and Laia, A new restaurant in the secret garden of the 11th.