Irina Shayk , Victoria Beckham , Gigi Hadid , Selena Gomez , Rihanna , Constance Jablonski are all repeat offenders. Seen everywhere (social evenings, airport, streets) undermined by their most beautiful printed silk pajamas , these fashion creatures launched the sleepwear movement in the city.
Results ? To upgrade with style the parties of Netflix and chill or the Sundays hanging out at home, we all dream of indulging in a piece of satiny softness. Exit the (tempting) trap of Bridget Jones' pilou-pilou, and long live the pretty lady's pajamas. A quick overview of chic outfits for going to bed.
Starlet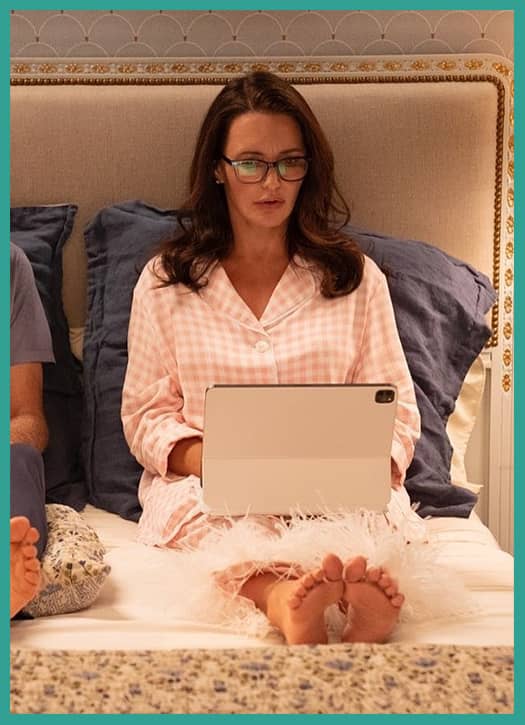 We saw it in pink gingham on Charlotte York in And just like that… , in blue on the BFF of Emily in Paris or Kendall Jenner and many others. In short: Sleeper's feather pajamas have become a cocotte reference to wear to sleep, of course, but also to party, paired with crazy pumps.
Sleeper , 253 €
Striped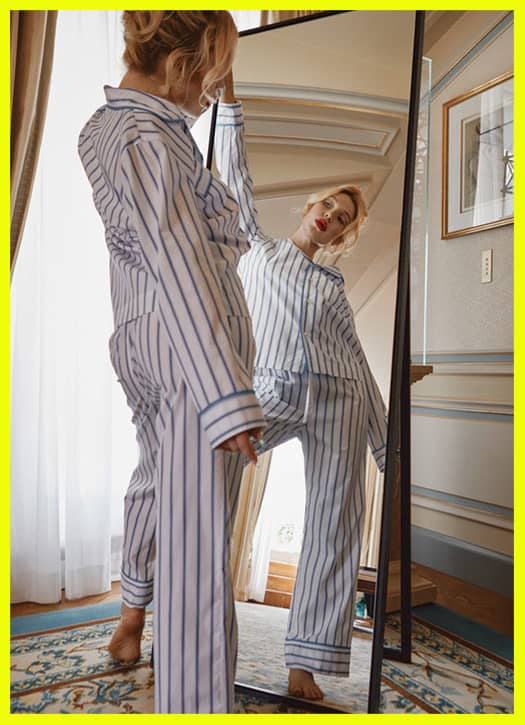 It's hard to be more chic than a beautiful striped man's pajamas , like the one that Gene Kelly wore in An American in Paris . Paul & Joe seizes on the myth in a feminine version in very soft cotton, which we will never leave.
Paul & Joe , 235 €
Florets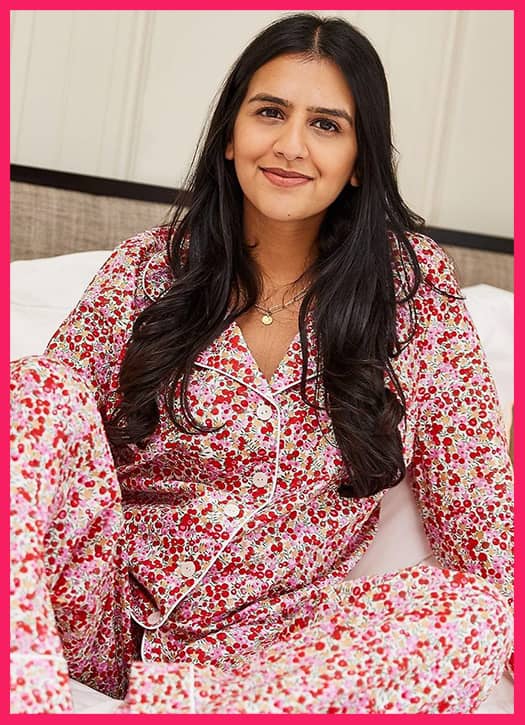 Liberty of London tells us a little bit during these long winter evenings. Something to cheer up, well coiled in this very soft cotton set with pretty finishes on the collar and ankles.
Liberty London , € 315
Toile de Jouy wild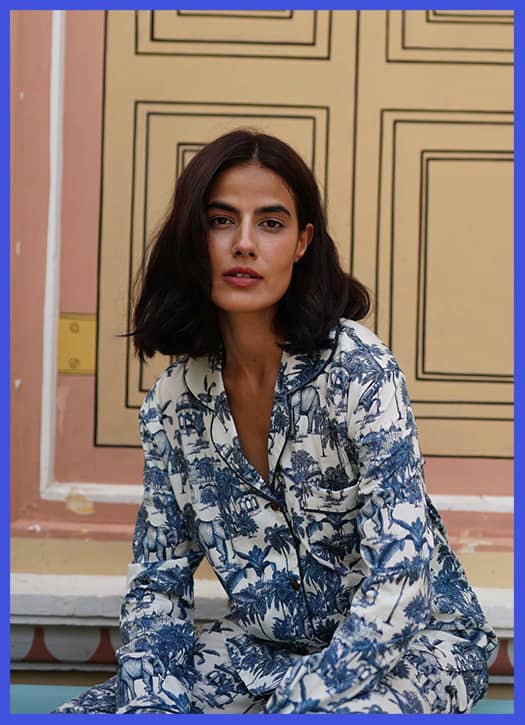 Giving back to interior clothing its letters of nobility, such is the sacred mission of Luna & Noon . India, where the famous pay-jama originated from, is the inspiration for this beautiful Toile de Jouy elephant print made on organic cotton with pretty stitching and wooden buttons.
Luna & Noon , € 135
Checkered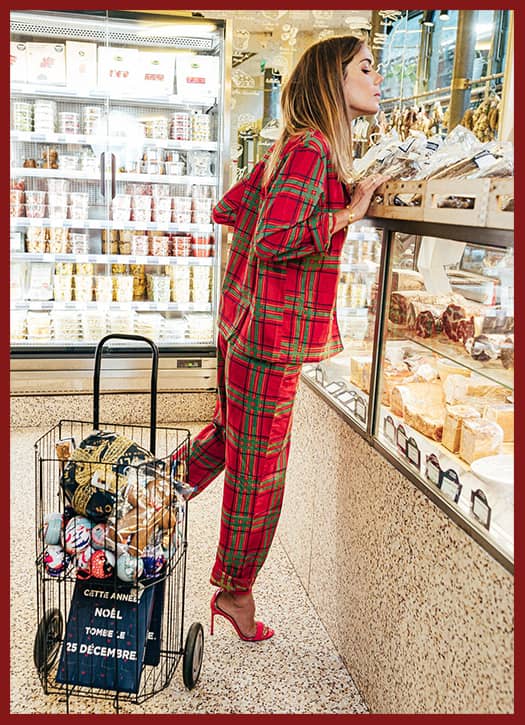 Daddy's good ol 'plaid pajamas are making an unexpected comeback, like the red-and-green model of Holi Holi, the popular label of ex-beauty journalist Elle Jeanne Deroo . Obviously, we avoid the Bridget Jones rendering with big socks and messy hair, to prefer pretty fluffy crossed slippers.
Holi Holi , 95 €
Immaculate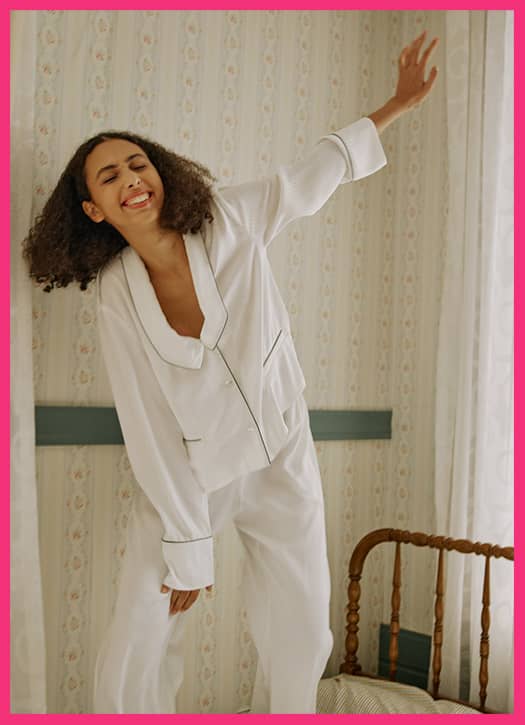 We calm things down once it's time to slip into bed. Nap deale not so minimalist pajamas, all white but with striped details and black borders, with wide legs to be comfortable even when you tend to turn around all night. Soberly elegant.
Nap, 70 €
Jungle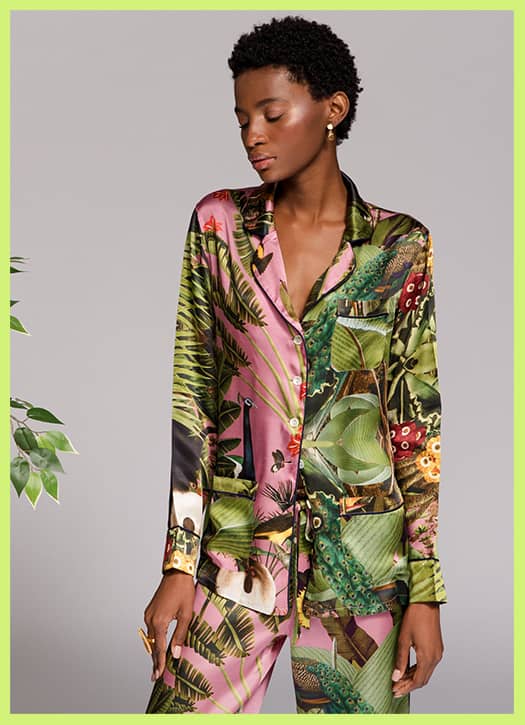 Kleed is above all a homewear label very committed to the conservation of animals in Africa and India , and which donates 5% of its profits (it's huge) to the Saving The Survivors association which protects the last rhinos. white. But it's also the assurance of wearing amazing prints, like these pajamas inspired by the Amazon jungle.
Dress , 200 €
mini me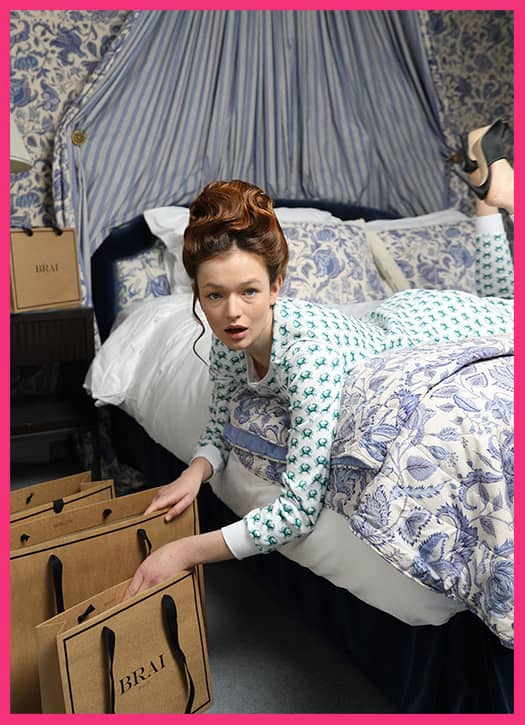 In its wonderful boutique located in the 16th arrondissement, the French label Brai imagines matchy-matchy pajamas for mothers and children with LOL prints at will. After the red chow-chows, the crab model gives us sweet eyes.
Pitch , 69 €
Boudoir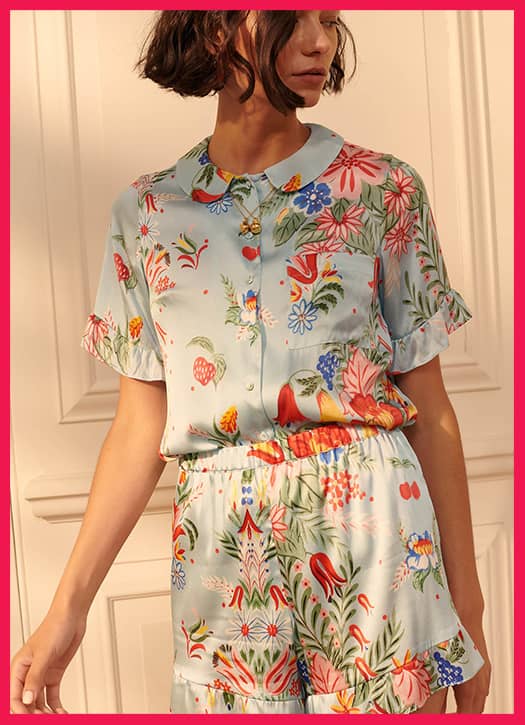 It is impossible not to mention Yolke's splendid pajamas, which make Londoners and their stylish children fantasize. Special mention for this 2022 English lady-style silk short set, with flowers / little hearts print and Peter Pan collar. Beauty.
Yolke , € 213.95
Mustache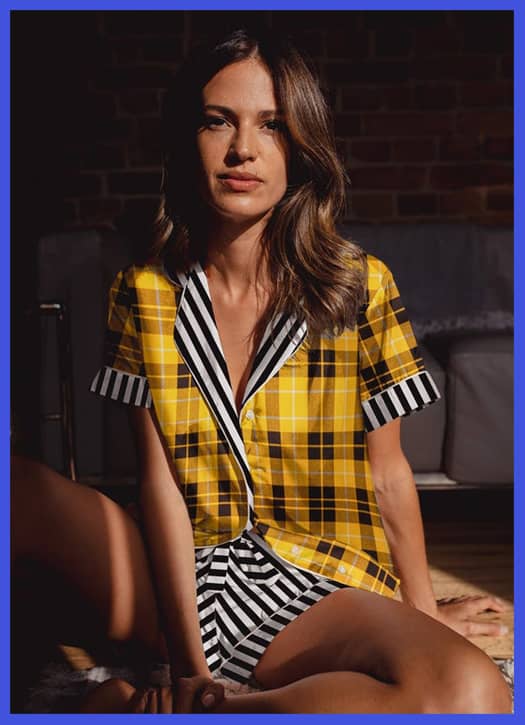 We love the modernity of these Averie short pajamas which cleverly mixes yellow Scottish tartan checks and black & white stripes, for an ultra-graphic rendering furiously in tune with the times.
Averie, 95 €
Also discover 3 tips from the pros to manage your online sales and the lingerie brands that make you beautiful .