Irina Shayk , Victoria Beckham , Gigi Hadid , Selena Gomez , Rihanna , Constance Jablonski are all repeat offenders. Seen everywhere (social evenings, airport, streets) undermined by their most beautiful printed silk pajamas , these beasts of fashion launched the sleepwear movement in the city.
Result? To upgrade with style the parties of Netflix and chill or the Sundays hanging out at home, we all dream of indulging in a piece of satin softness. Exit the (tempting) trap of Bridget Jones' pilou-pilou, and long live the pretty lady's pajamas. A quick overview of chic outfits for going to bed.
Mini me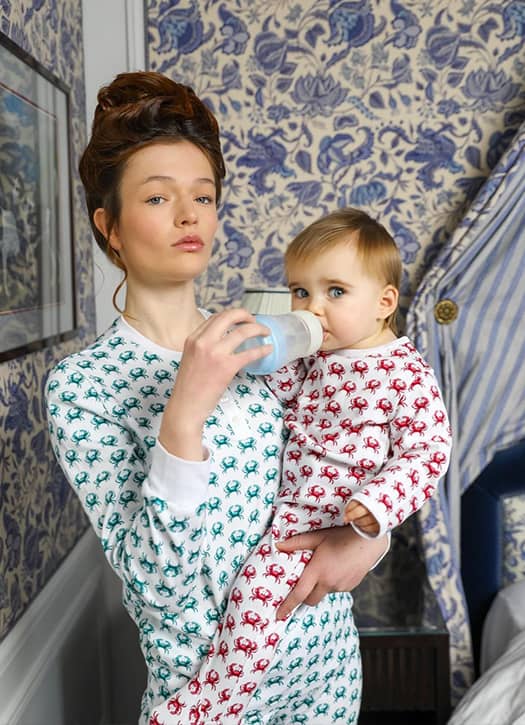 In its wonderful boutique located in the 16th arrondissement, the French label Brai imagines matchy-matchy pajamas for moms and children with LOL prints at will. After the red chow-chows this winter, the new pre-order crab model is already making our eyes peek.
Momi pajamas - Crab Me A River, Brai , € 69 on sale at € 65
Florets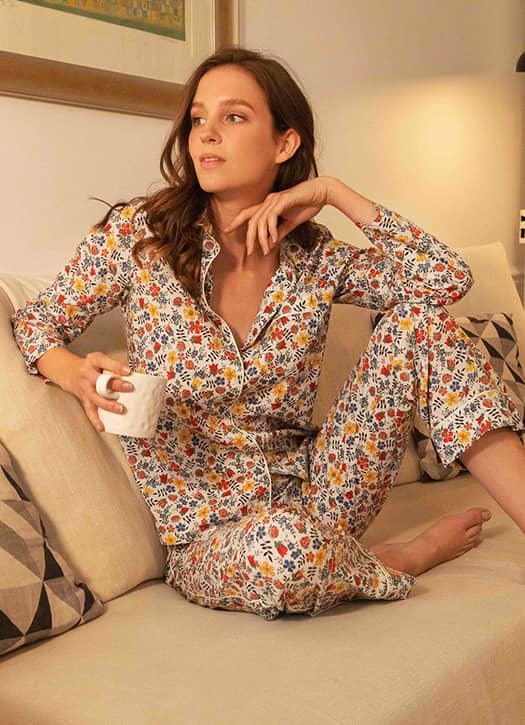 The brand new Parisian brand Rosaé uses a Liberty of London print to tell the tale to ourselves during these long curfew evenings. Something to cheer up, well coiled in this soft cotton set with pretty finishes on the collar and ankles.
Le Croissant pajamas, Rosaé , € 195
Jungle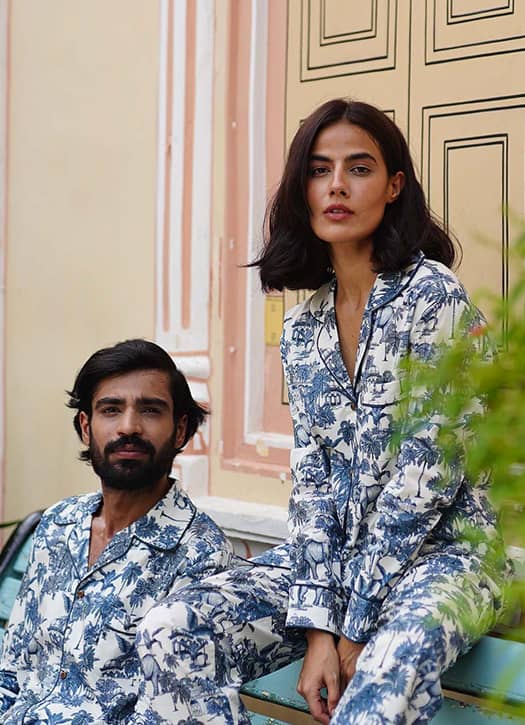 Giving back to interior clothing its letters of nobility, such is the almost sacred mission of Luna & Noon . India, where the famous pay-jama originated from, is the inspiration for this beautiful jungle and elephant print made on organic cotton with pretty stitching and wooden buttons. And now, to bed!
Pajama Amala Raja, Luna & Noon , 135 €
Wanted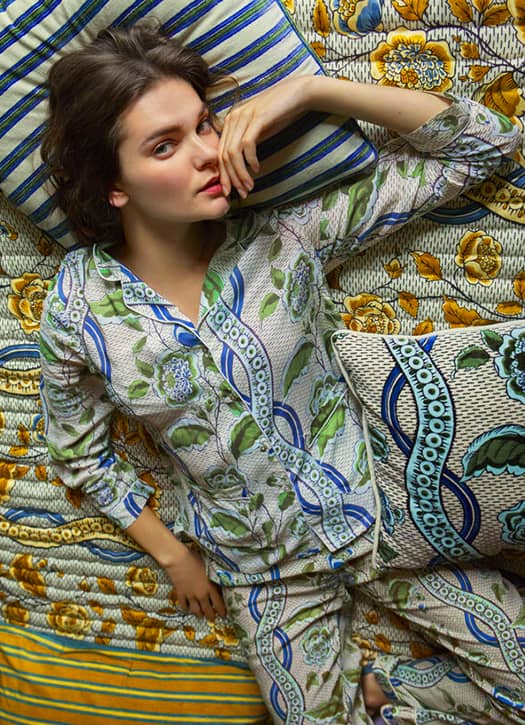 There are not many pieces available from the long-awaited collab 'between Monoprix and the print designers Antoinette Poisson . It's the one who will know how to find the shops where we can still find these crazy pajamas with a beautiful pattern typical of the artisanal technique of dominoterie, which has earned them the opportunity to collaborate with Gucci, Diptyque or Ladurée.
Blue floral pajamas, Antoinette Poisson x Monoprix , € 49, available in stores
Immaculate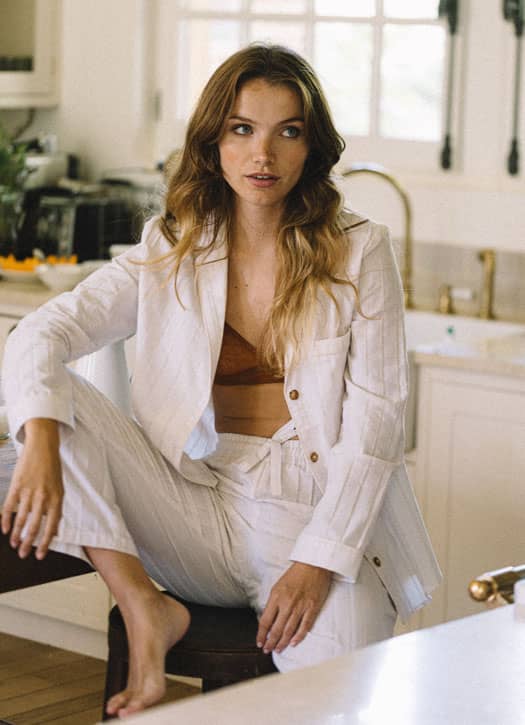 We calm things down once the time has come to slip into bed. Ysé deale not so minimalist pajamas, all white but with striped details and tortoiseshell buttons, made in a very soft organic cotton. Soberly elegant.
Shirt (65 €) and pants (60 €) Dream of the night, all Ysé
Savannah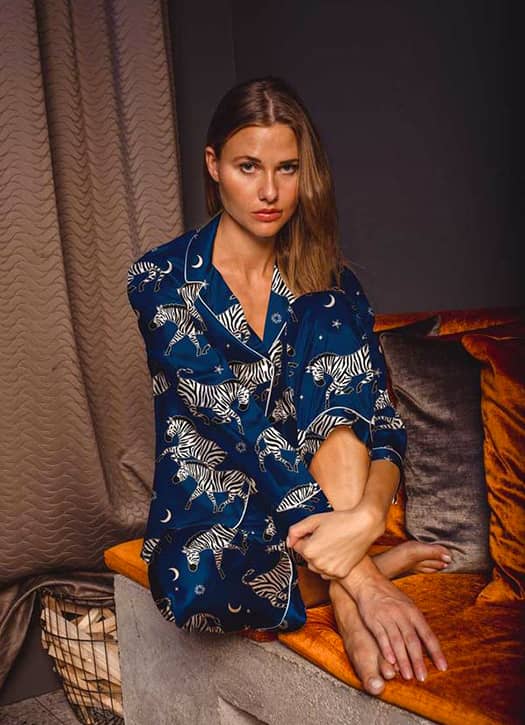 After the Indian jungle, we travel to the African savannah with these beautiful Averie Sleep pajamas, a young homewear label born during confinement, of course. As a bonus, its zebra print on a deep blue satin is particularly flattering and will be very different to go to a birthday party (the bamboche version 2021).
Adah Two-Piece Set, Averie Sleep , € 110.87 on sale at € 78.02
Aristo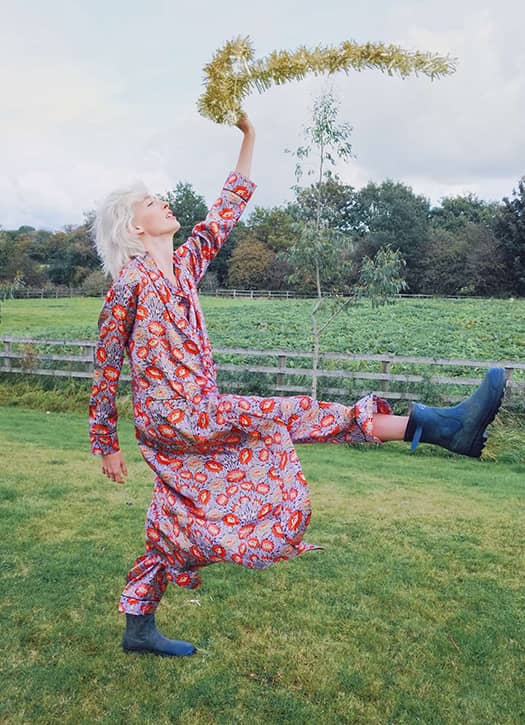 Impossible not to mention the splendid pajamas from Liberty London , which have always been the fantasy of fashionistas around the world. This shimmering silk shirt / pants set is unnamed lightness, and its signature floral print (from the 1991 archives) gives the ensemble a decidedly sharp look. To complete the " English lady " side, slip on a matching dressing gown . Beauty.
Silk pajama set (€ 545) and dressing gown (€ 545), all Liberty London
All Terrain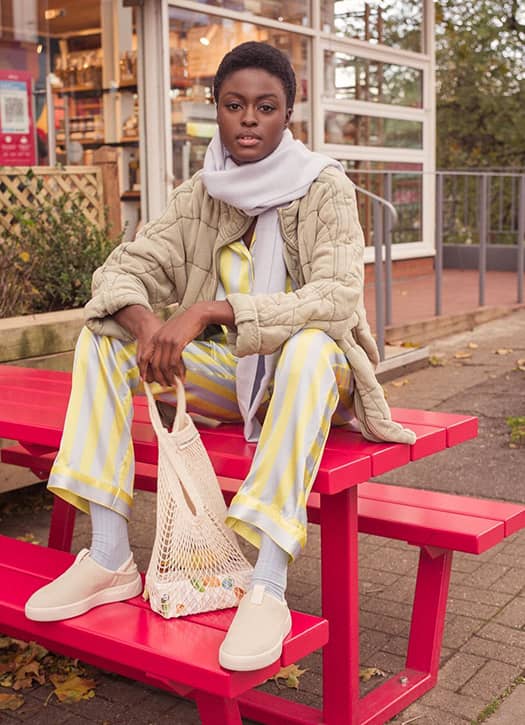 It is so stylish that it could be easily unsheathed for an evening with friends, mismatched or in total look. With its masculine cut and vibrant stripes, Yolke's silk pajamas are a chameleon piece that it would be a shame to reserve only for the living room.
Striped silk pajamas, Yolke , € 414.95
Printed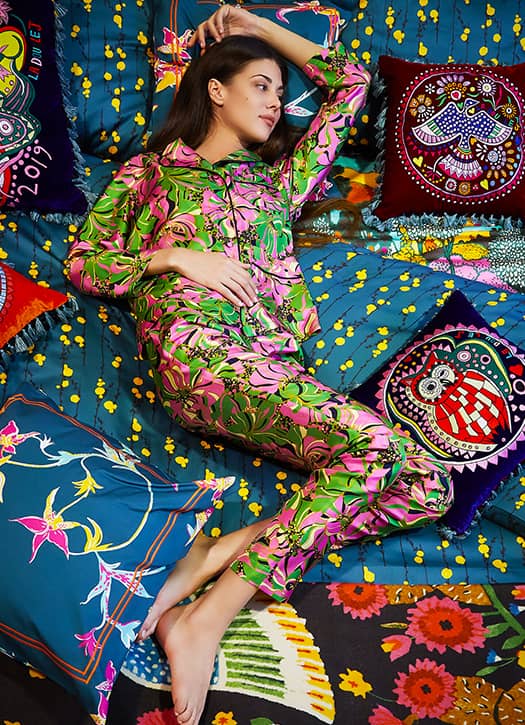 The Milan label La Double J arouses passions. It must be said that with this talent for prints, designer JJ Martin has a knack for embellishing the lives of her loyal customers. How not to succumb to his feel good silk pajamas from the Lake Como region, straight out of an imaginary and marvelous world worthy of Douanier Rousseau ?
Silk Carnevale pajama shirt (390 €) and pants (320 €), all from La Double J
Baroque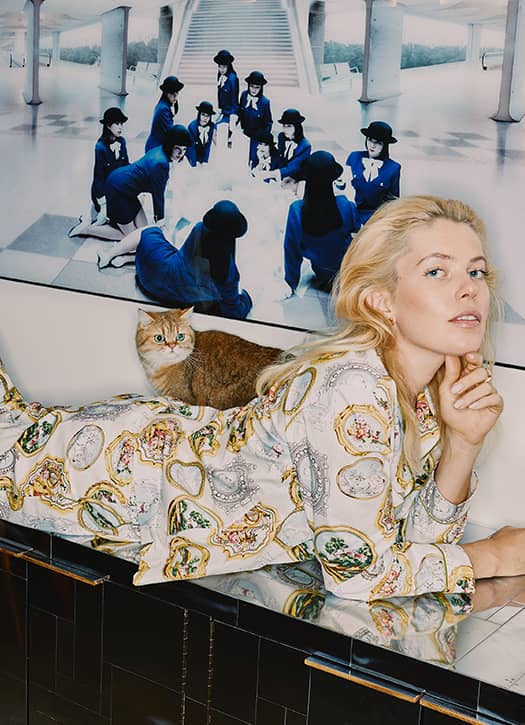 Never in a discreet print, Paul & Joe continues to instill good humor in his wardrobe. Its range of pajamas bears witness to this, including this rococo model composed of drawings of mirrors, paintings and large floral arrangements. More is more , they say!
Pajamas, Paul & Joe , € 220, available in stores
Also discover the 10 golden rules of homewear , new lingerie trends and lingerie brands that make you beautiful .