Quentin de Fleuriau, ex Costes, has opened a chic brasserie with a terrific decor in the district with several ministries,  7th arrondissement of Paris.

A while back, 5-6 years at the most, we had given up on the decoration of restaurants. At best, one spoke of an industrial style, but most of the time it was best to ignore broken down walls and classroom chairs.
Instagram changed all this, now gratifying us with minutely thought-out settings—some of which are even spectacular— such as Mon Square.
A chic brasserie and a great decor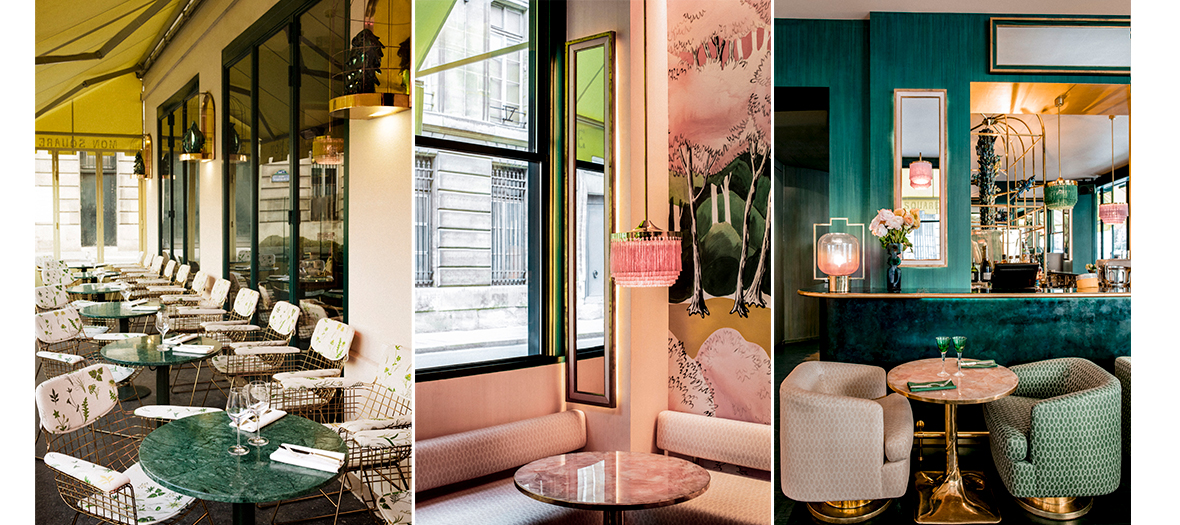 Nurtured by the Costes method, Quentin de Fleuriau was a straight A student. The 30-year-old entrepreneur trentenaire got his hands on an angle brasserie of the  7th arrondissement, ex Le Square, nearby a number of ministries, for which he entrusted the decor to antiquaire dealer Florence Lopez. This colour pro of has signed an infinitely poetic and enchanting universe, that oscillates between pine green and powdery pink—recalling a number of animated Japanese  films.
She is surrounded by talents such as Sacha Floch Poliakoff, to whom she entrusted the super hand-painted mural frescoes, Portuguese artist Bela Silva, at the origin of a natural sculptural bar and Mathias Kiss, who had carte blanche to design in her way a small room that can be privatized for 14 persons—baptized the Kiss Room. Total glam.
And on the plate?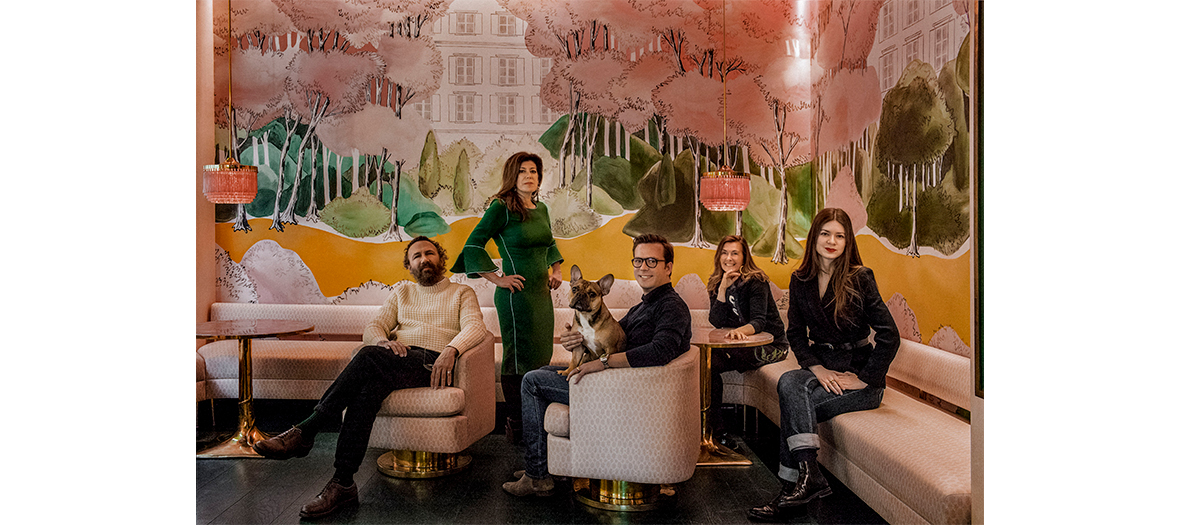 Obviously influenced by his mentors, Quentin de Fleuriau draws his inspiration from the leading classics that are behind the success of Costes: chicken nems (€16), King Crab salad (€30), tartare of beef and matchstick fries frites allumettes (€22), steamed veggies with a curry sauce (€24), filet de bar, vegetables and mashed potatoes (€32), but also artichokes vinaigrette (€14), trofie carbonara (€24), floating island and brownie. Just perfect.
Also check out the new Nolinksi and the cantina of fashion editors.