It accounts for hundreds of likes each time it is featured on Instagram, but nothing to do with Kylie, Gigi, Kendall & co. We are talking of the avocado served at Café Henrie, the über trendy coffee-shop of artist/entrepreneur André Saraiva in New York—a big gourmet favourite.
Get ready, because Ari Taymor creator of the most fancy dish of the foodosphere, has landed at the restaurant of the Grand Amour Hotel for an exceptional residence from Tuesday the 16th to Saturday the 27th of May. A golden op to taste the marvels of this young Californian chef, also in charge of the Standard Hotel in Los Angeles— the hot spot of beautiful people on the Western coach—such is the spirit.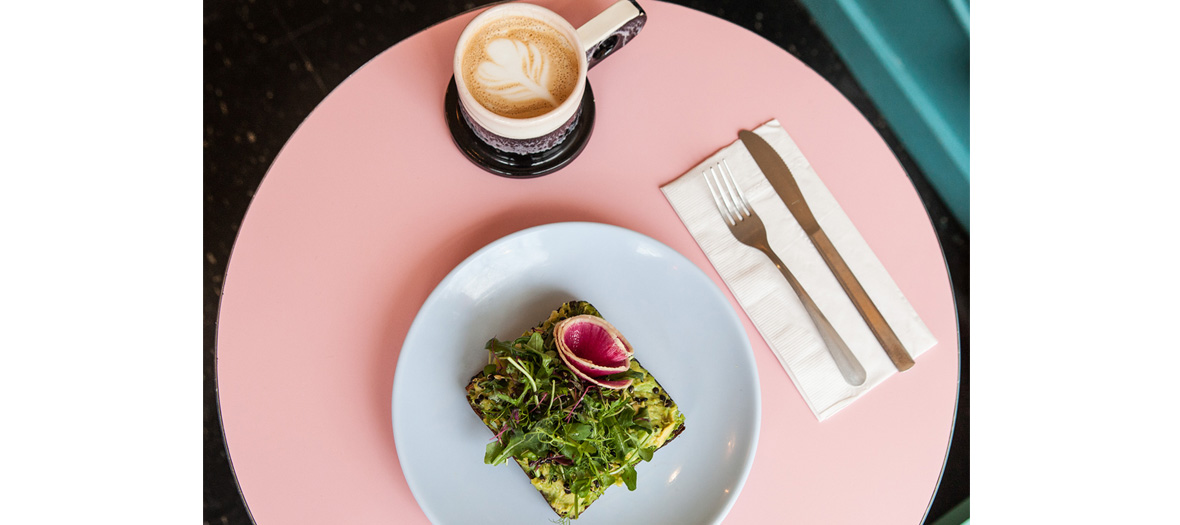 To show you his multi-faceted talents, this fine-tuned tattooed blade has planned everything. Healthy nibbles at lunch with a tempting bowl (brown rice, chicken, carrots, curcuma), a colourful salad (lettuce heart, egg, radish, green goddess) as well as the one and only avocado toast of course (lemon, Alep pepper, veggies). Like in NYC, without the jet lag. In the evening, a tasting menu according to inspiration (50 €). All this in the glam' atmosphere of the Parisian establishment animated by André. The loop is buckled.
Ari's menu, from Tuesday the 16th to Saturday the 27th of May 2017.
Also check out 10 reasons to prefer Paris to New York and the japanese coffee shop we dreamt of in the 6th.