Here is just the kind of nice little transalpine table we were looking for…
A far cry from the usual clichés, Ivan Schenatti has abandoned his chef's hat from the Italian institution in Saint-Germain, the Emporio Armani Caffé, to open his own « officina », the workshop in Italian.
Tops : his couture decor with Plexiglass chairs, walls in old stones and a huge velvet banquette, a shaded terrace... The maestro concocts a refined cuisine, elaborated with products straight from the fourn corners of Italy.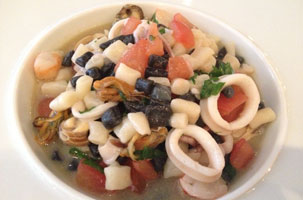 To open up you appetite, sip a Spritz (7€), the it-happy hour drink in Italy, with shared antipasti: flower of zucchini stuffed with crab (19€), glazed eel with lemon (17€) and straciatella di burrata (16€), the creamy cheese from the South.
Careful, here the pasta plays the sophisticated card. Go for the gnocchetti, miniatures pasta with seafood (24 €) or XXL oven-baked pasta with violet eggplants(22€).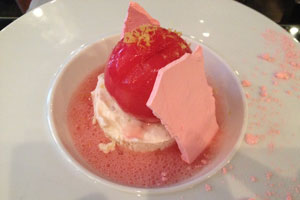 And for dessert, a fabulous tiramisu, served in a chocolate cupola (8 €) of the white peach poached with orange blossom sprinkled with meringue (10€).
Picture credit : Facebook page