Barely open, this lovely korean cantina is already on the radar of Parisian foodies looking for the next nugget.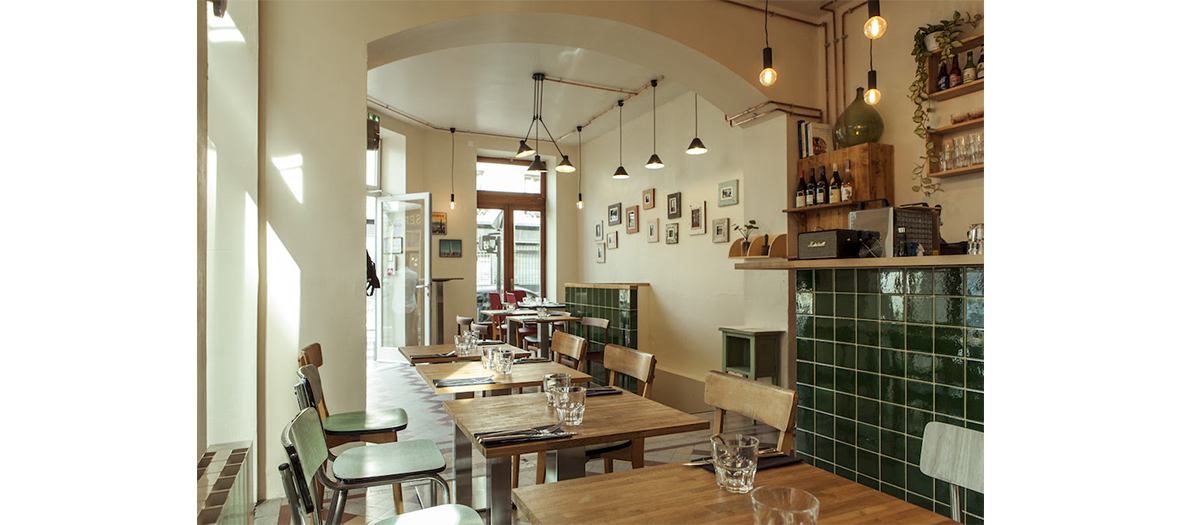 The reason for all the commotion? The chef on deck is no other than the Indian Manoj Sharma, right hand man of Akrame at Shirvan (and ex-Desi Road, MG Road). So what does this have to do with Korea, you might ask? Well, his wife, Sangmi Lee, is a native from the Land of the Morning Calm.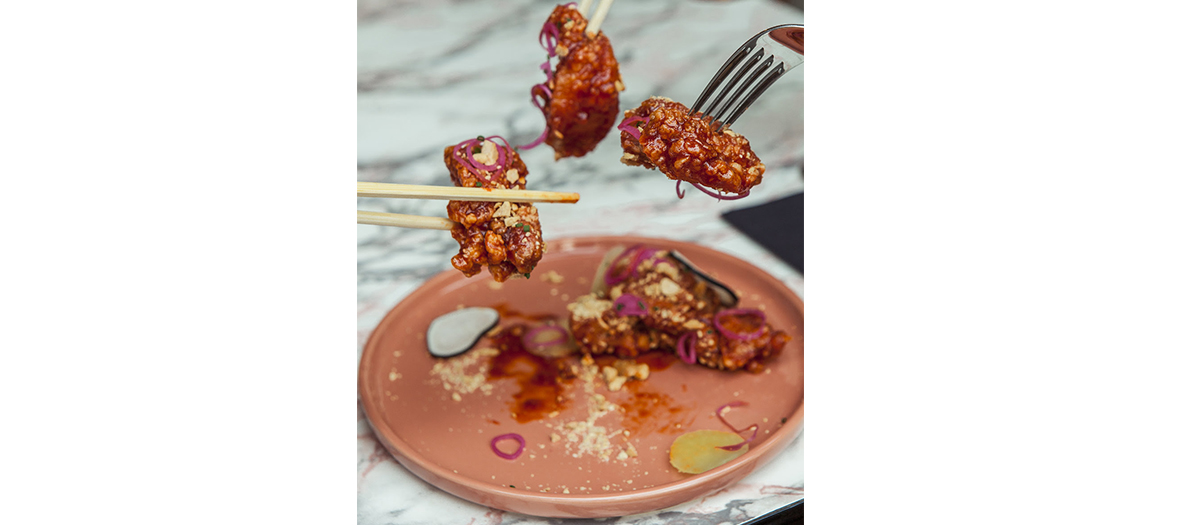 Together, they renovated a bistro in the quiet 15th arrondissement and transformed it into a HQ of K-food. Formica chairs, wood tables, design hanging lights, retro objects, a relatively sober decor that is a far cry from the wild plates of Manoj: starting with his incredibly crunchy Korean Fried Chicken (KFC for those in the know, €9 ), served with pickles, black radish and  peanuts. Yummy also, the kimchi balls, with mozzarella and wasabi (€8.50), totally #foodporn...
Special kudos for the bibimbap (also exists with pork, chicken and tofu), a huge bowl with beef, rice, sauteed veggies and soya sauce
(€18) chaperoned by a Korean beer.
And for the fun: tiramisu with house matcha and cold mochis.
Open Monday to Saturday from 10am to 9:30pm.
Also check out the Kapunka Vegan, thai and vegan restaurant.