The best jams are made il old pots, and the PNY gang (PNY, PNY Oberkampf, PNY Marais, PNY Voyager) is quite aware. Replacing Paris Texas, the team led by Rudy Guénaire renews with solid values.
Egg mayo (€3.50), leeks with sauce gribiche (€5), baked coquillettes pasta (€12.50), rumsteak fries (€17), shepherds pie (€14.50), tarte tatin (€7), a wind of nostalgia is bloxing on Rue du Faubourg Saint-Denis. It just happens that at the moment, bistro classics are very much in demand, which goes to prove that fashion is a continual renewal.
Special kudos for the croque-monsieur in baker's bread from the star tables of Thierry Breton (€1250). Less Parisian, but a real must, the English cheddar burger (€15.50), house specialty. Without forgetting the huge profiterole with its addictive pralin hidden inside (€12.50). As for the estate wine, you can have it à la ficelle, translation, the price depends on how much you drink.
Thumbs up for the terrace, from which you can check out the looks of passer-bys between two mouthfuls.
The plus : lunch every weekend from noon to 4pm, soon to be rested so we can tell you all about it (soft boiled egg, ham, bread, jam, granola… all for €24.90 €).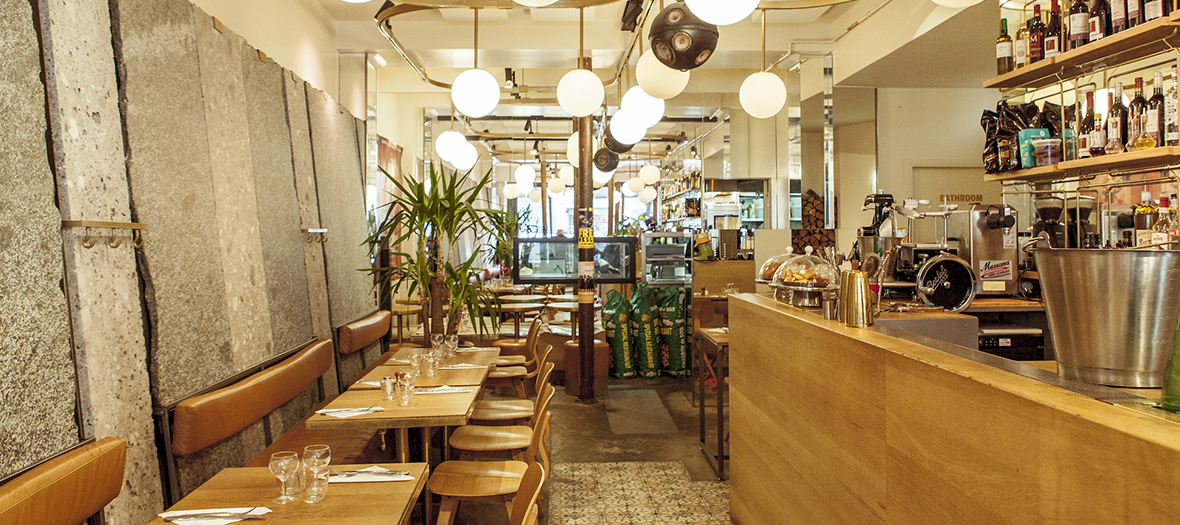 Open every day from noon until 2am.
Also check out Jacopo, the new stylish bistro with Thibault Sombarbier and the Bouillon Pigalle.
© Martin Lagardère