© Jérôme Galland, © Albin Durand, and © Big Mamma Group / Instagram
This year, say goodbye to gatherings and cheesy street bands in Paris. Instead, we're focusing on classy and sexy venues to sing our favorite tunes together! Here's a selection.
Peña at Hoxton, the Hottest One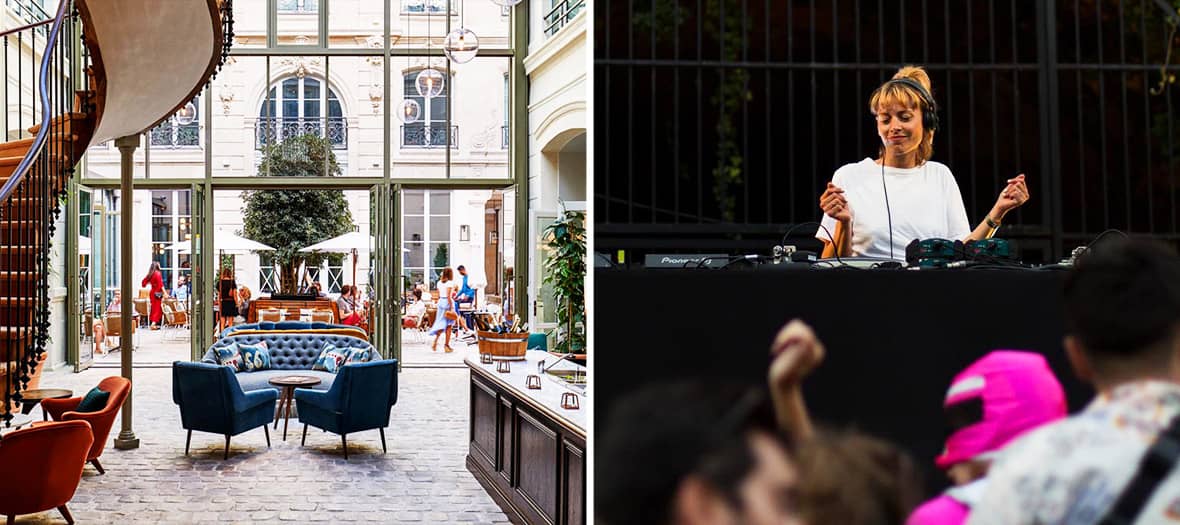 The Hoxton is hosting the most exciting event of the evening, a temple of cool in Le Sentier. The hotel is teaming up with Colors studios, which is launching its Summer Tour Festival on June 21st in Paris before heading to Brussels, Barcelona, Berlin, and London. This music platform showcases the most distinctive talents and original sounds from around the world, regardless of colors or genres. On the program, live from the new Mercatino terrace, immersed in a dolce vita atmosphere, artists Juba and Orkestra, plus a mystery guest, will be there to make you dance. At the bar, you can enjoy amazing cocktails like the Rosolio spritz, made with Italicus, prosecco, sparkling water, raspberry, and peach (€14), or the surprising Sgroppino, made with Italicus, bergamot sorbet, and chili (€17). For snacks, there will be toasties, hot dogs, and vegetarian options to delight you during this musical escapade.
The Hoxton, 30-32 rue du Sentier, Paris 2nd. From 7 PM to midnight. Free and limited tickets, reservation required.
© Marina Trench / Instagram, © Morgan Triqueneaux, and © The Hoxton
BAM, the Most Kids-Friendly One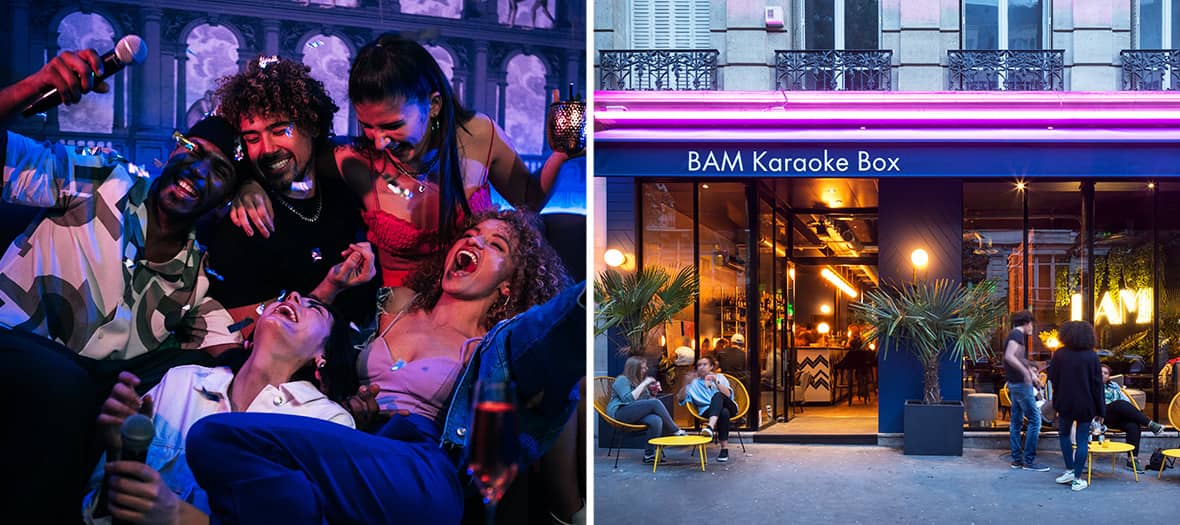 Since Music Day falls on a Wednesday this year, Bam Karaoke is dedicating this day to children. On this occasion, kids come together for an afternoon of singing Disney classics and their favorite tunes (which might be a bit ear-splitting, let's admit it). Psst: candies, soda, juices, and various syrups will be offered in abundance to enhance the sharing atmosphere. All that's left is to gather a little group of friends.
Bam Parmentier, 40 avenue de la République, Paris 11th BAM Etoile, 69 avenue de Wagram, Paris 17th BAM Madeleine, 4 rue de Caumartin, Paris 9th Online reservation, ticket reservation only for children aged 6 and above, €14.50.
© Albin Durand and © Claire-Lise Havet
Big Mamma, the Most Italian One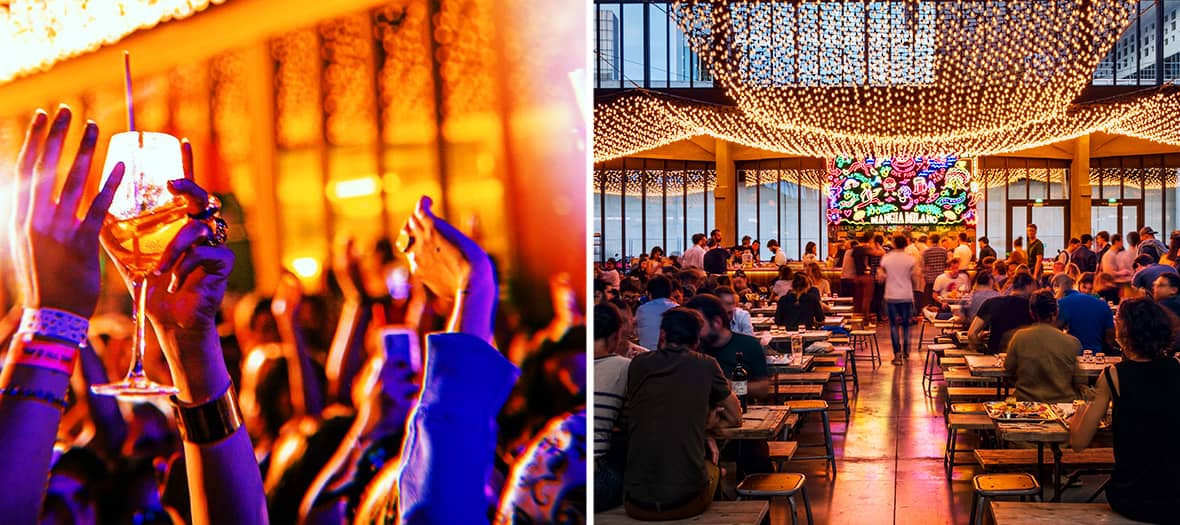 The pioneer of authentic Neapolitan pizza transforms La Felicità into a massive party for Music Day. The program includes insane live concerts in an Italo-disco atmosphere (hello Raffaella Carrà) starting from 2 PM on the terrazza, featuring around ten artists who will perform until 11:30 PM, alternating between funk, disco, hip hop, and R&B sets. It's an opportunity to toast to the dolce vita with a Campari Spritz as in Venice and enjoy an authentic aperitivo to be found at the trattoria.
La Felicita, 5 parvis Alan Turing, Paris 13th. Free entry from 2 PM to 11:30 PM.
© Jérôme Galland and © Big Mamma Group / Instagram
France Inter at Olympia, the Most Frenchie One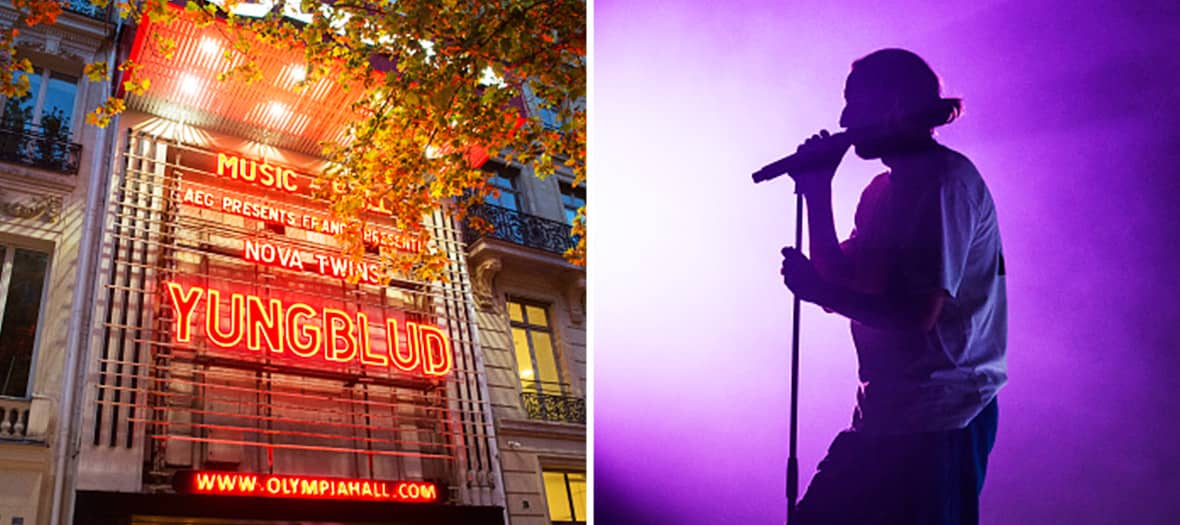 To celebrate its 30th anniversary, France Inter has prepared an incredible musical evening at Olympia. Five highly popular artists will perform live on June 21st starting from 8 PM. The lineup includes Zaho de Sagazan, Jain, Arlo Parks, Lomepal, and Dinos. That's quite a lineup! Hosting the event will be France Inter journalists Laurent Goumarre and Aline Afanoukoé, making it a night of madness... and it's completely free!
France Inter Evening at Olympia, 28 boulevard des Capucines, Paris 9th, starting from 8 PM. Free entry, subject to availability.
Bob Sinclar and La Funky French League, the Most Star-Studded One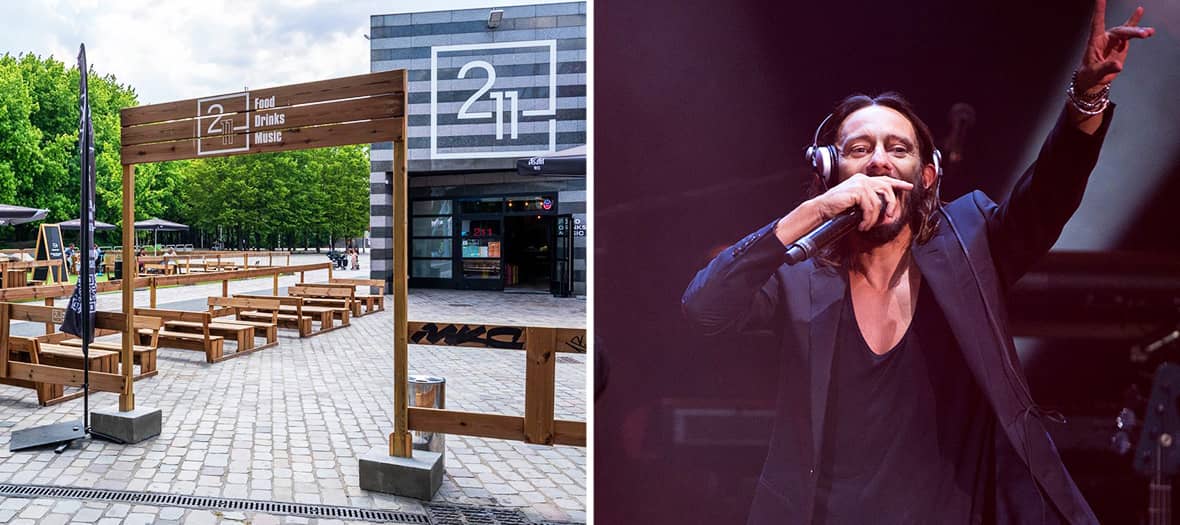 The bar/restaurant/club 211 in La Villette promises a fantastic night! This year, Bob Sinclar and La Funky French League will delight partygoers until the early hours of the morning. DJs will be stationed on the first floor with their blazing turntables, overlooking the entire 211, which will transform into a festival-like atmosphere. Expect to pay between 5 and 9 euros for a beer.
Evening at 211, 211 avenue Jean Jaurès, Paris 19th, starting from 6 PM. Reserve your spot online, 15 euros.
An Evening at the National Assembly, the Most Patriotic One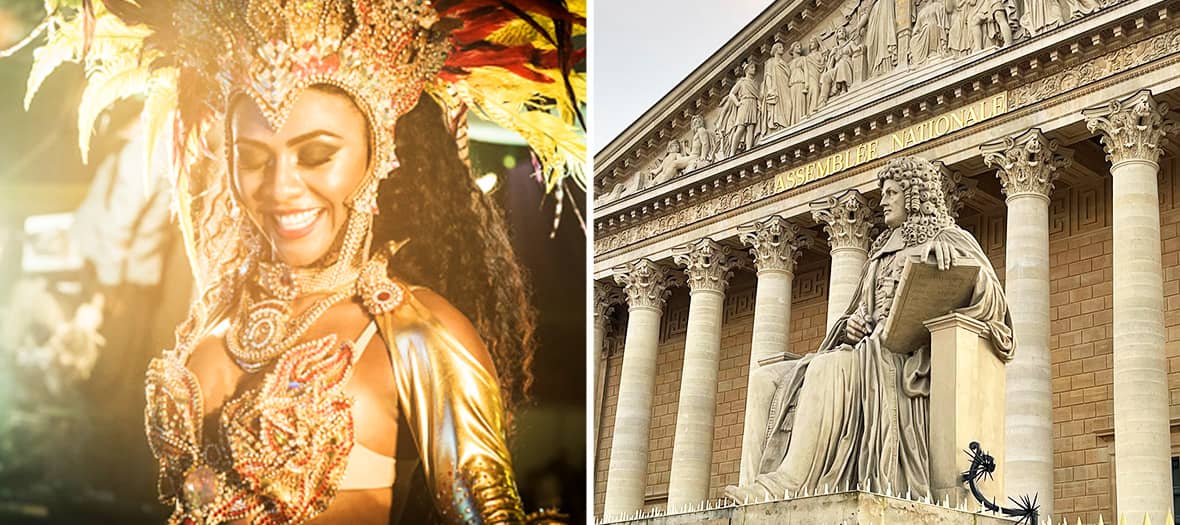 It's the most unique evening of the year! How about joining the fantastic party at the National Assembly for Music Day, with a bar atmosphere, food trucks, and exciting concerts? From 6:30 PM to 7:45 PM, Pigalle Jazz Band will take us on a journey to New Orleans with trumpets, clarinets, banjos, and drums. Starting at 8 PM, the Beautifull Fanfare Club will mesmerize us with their amazing brass and percussion. Finally, from 9 PM onwards, the Brazilian group Batucada Aquarela will take the stage, accompanied by five samba dancers, bringing an unforgettable close to this once-in-a-lifetime evening!
National Assembly, 33 quai d'Orsay, Paris 7th. Free online registration, subject to availability. Starting from 6:30 PM.
Trinquet Village, the Most Electro One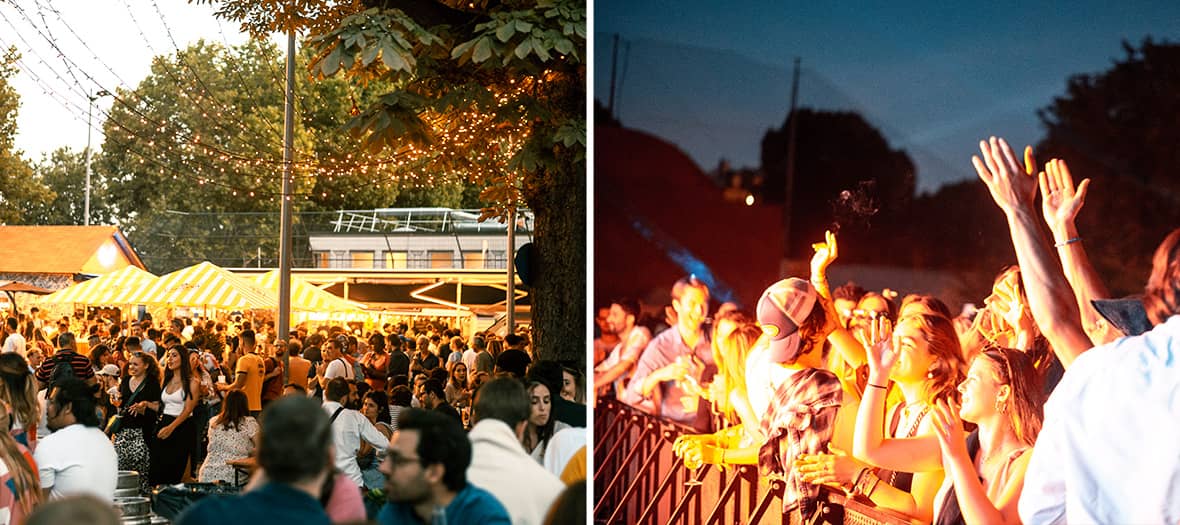 The West Side party headquarters with its impressive 4,000 m² terrace, Trinquet Village awaits you from 6 PM for an electrifying electro lineup. It kicks off with Bayside and Felmann, followed by the handsome Theo Viala. At 10 PM, the excitement builds up with the thrilling sounds of Mourad Moox, leading up to the highly anticipated set by the renowned Feder. Wow! Feeling a bit tired? Make sure to stop by one of the food stands to delight in truffle arancini or grab a Spritz to sip on. Pure bliss!
Trinquet Village, 8 quai Saint-Exupéry, Paris 16th. Open from 6 PM to 2 AM from Tuesday to Saturday. All the information is available online.

Discover The most beautiful guiguettes of the summer