His pain au chocolat created the buzz on Instagram, according to a food influencer. After Le Meurice with Cédric Grolet, it's now the turn of the Four Seasons George V to celebrate their incredible pastry chef Maxime Frederic.
And with reason: the Four Seasons George V management did not hesitate to organize with him a pop-up dedicated to all those with a sweet tooth. A golden occasion to infiltrate the palace and treat yourself to a deluxe gourmet moment.
A pastry-gem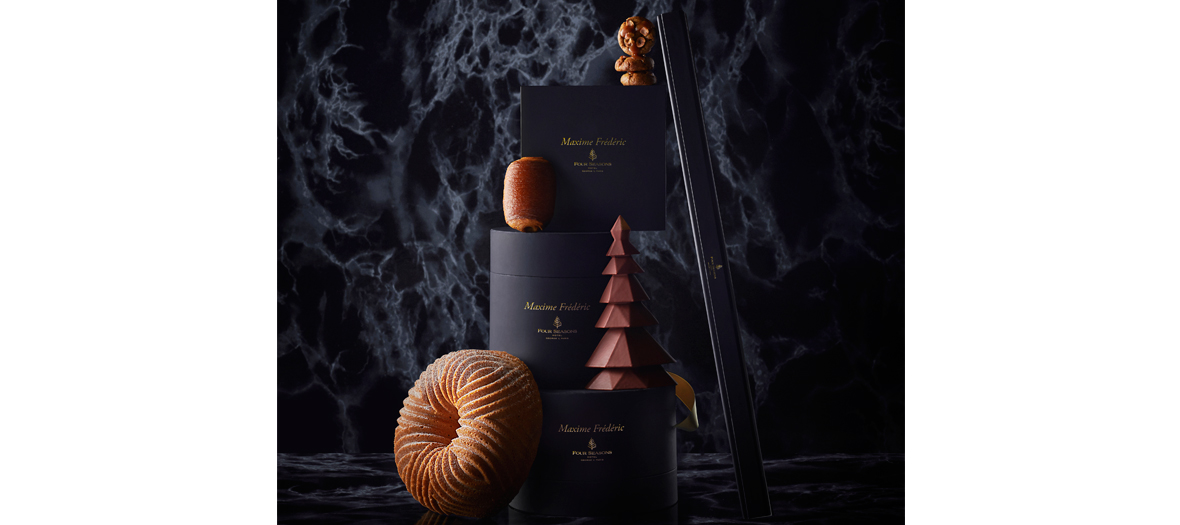 In keeping with Palace norms, the house has gone all out in terms of super deluxe decoration and packaging— directly borrowed from the universe of high-end jewellery.       To such a point that these delights are not just mere gourmet pleasures.
Here, you are not in a pastry shop. About to live an experience of high viennoiserie whose cake boxes can become amazing gifts to slip under the tree of a real foodie.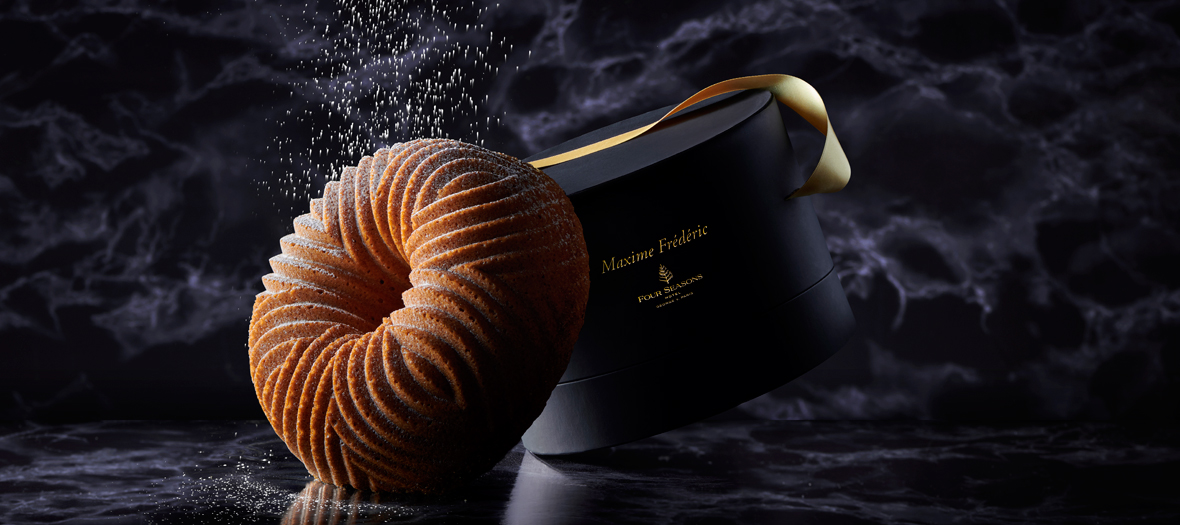 The signatures of the chef? The cult small caramelized pain au chocolat (€6) or, the flaky crust brioche stuffed with caramel rice pudding and buckwheat (€6), a Savoie cake to share (€36) or a highly foodporn box of 10 cookies with hazelnut and caramel (€35).
A limited design series in chocolate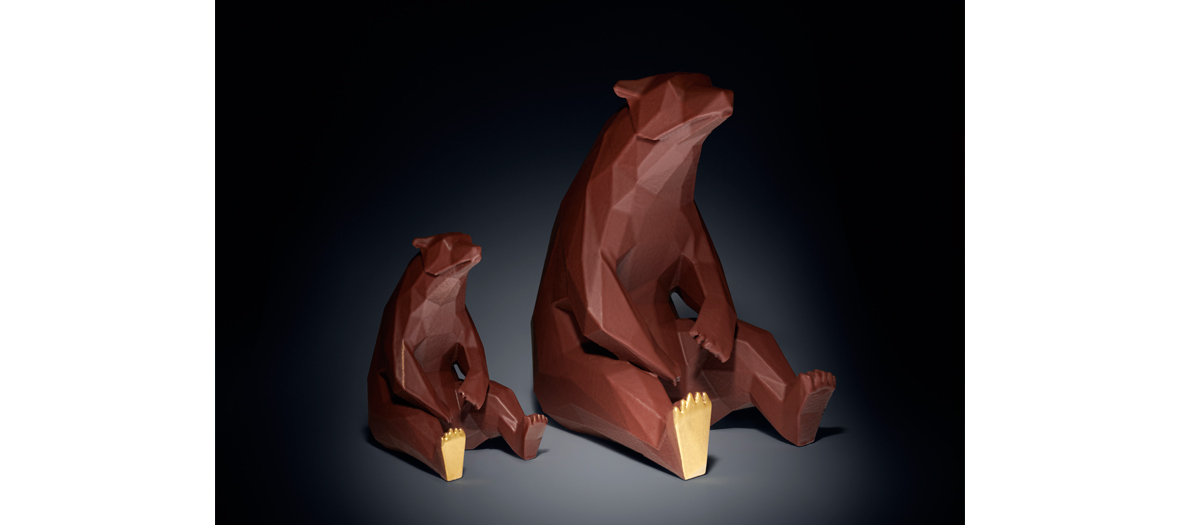 Special kudos to Jeff Leatham, the artistic director of the Four Seasons George V, whose fairy tale decorations really convey to the palace each year the magic of Xmas.
For gourmets, Maxime specially imagined a Multi-faceted Bear and a Xmas tree in high-quality black chocolate, offered exclusively in the boutique.
"Christmas Pop Up" at the Four Seasons Hotel George V Paris until the 7th of January 2019. All the info www.fourseasons.com

Also discover the pastry shop of Cédric Grolet at the Meurice.