At the helm of the downright sexy new fusion table that everyone is talking about? A duo with a handsome CV Barnabé Lahaye (ex- Maison Rostang ) and Korean chef Sukwon Yong , who worked in the kitchens of William Ledeuil ( Ze Kitchen Galerie ), plunge us into a cozy atmosphere on the electric rue Blanche . Owner's turn.
It's the kind of place where you feel good right away. Elegant but not showy, Perception aligns elements that create a soothing atmosphere : white stone walls, confidential alcoves, wood and high-dose velvet. At the back of the room, a glazed kitchen that shows everything and four lucky tables posted in the front row, best place.
They met at Maison Rostang . Barnabé Lahaye held the position of room manager also at the helm of the cellar, when Sukwon Yong was then chef de partie. A desire for adventure later, they open Perception as a duo , each occupying the same place on the chessboard with the challenge of tickling French gastronomy with Asian notes . And here is Seoul very close to Paris in a fusion cuisine that looks at the world straight in the flavors.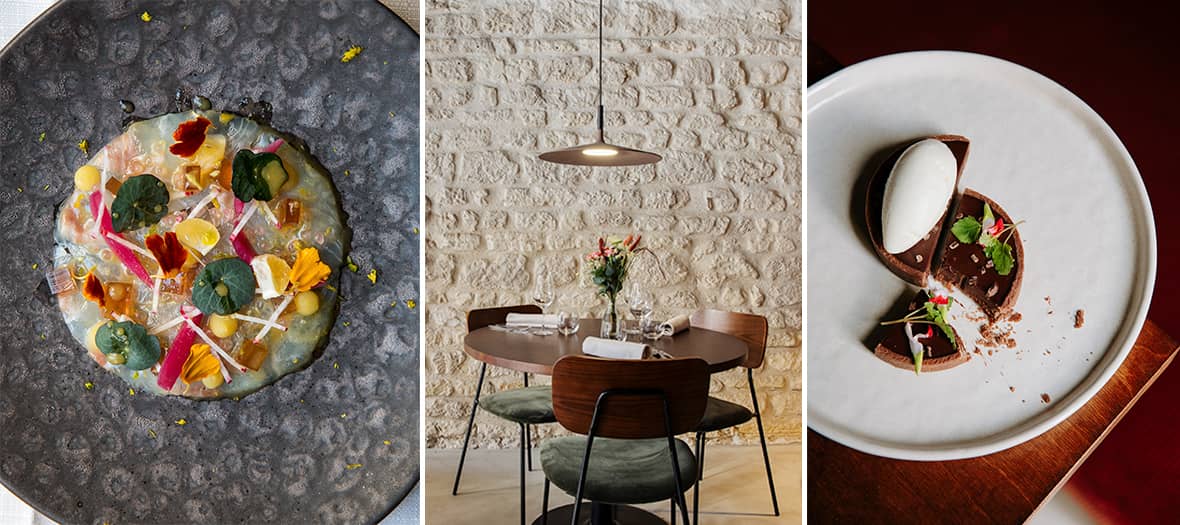 A short menu, 3 starters, 3 main courses and 3 desserts including a vegetarian option . This afternoon, it starts with delicate foods posed as an appetizer . We continue in the comfort and warmth of a dashi broth with shellfish, soba and mackerel that can be savored to the last drop! To follow, a perfectly cooked scorpionfish a la plancha accompanied by mashed celery and explosive condiments.
And to finish, a little gem of chocolate tartlet , sesame oil and nori ice cream. Special mention for the super coffee come from Yondong, star roaster on Jeju Island in South Korea , voted best roaster in the world in 2020. On the budget side, count €39 for a starter + main course + dessert combo or €31 for two times. 5-course menu: €55.
Open Tuesday to Friday noon and Tuesday to Saturday evening.
Also discover The new bankable table of star chef Akira back at the Prince of Wales and Tiger Brigade: the Michelin nugget to test urgently .