Marie, is the only Meilleure Ouvrière de France in terms of cheese and what a lady ! Because here you have the cheese shop that supplies all the great Frenchy star chefs …
And we have to admit it's really difficult to resist her little goat cheese, her devilish Brie with truffle, her marvelous refined Comté or her her die and go to heaven Vacherin.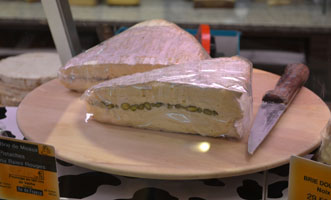 At Do It, we love going there to pick up a little cheese which we savor in our paved courtyard, sitting in the sun, with a fresh baguette and some gazpacho for a chic picnic luncheon.
Tops also : her farmer cheese for breakfast, her superb cheese tomato tart for a deluxe TV dinner !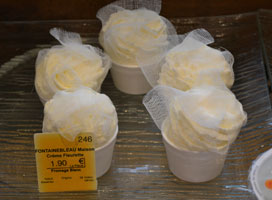 Our heart throb dessert ? The Fontainebleau, this very couture smooth farmer cheese with a texture worthy of Chantilly, that she concocts herself 3 times a day in her shop, totally fresh. The must ? A super light dessert mixing liquid crème fleurette from a dairy in the Vendée region + skim farmer cheese. To be customized with strawberries.