Fashionistas were dreaming of it. After Tokyo, Hong Kong and New York, where Ralph Lauren set up a truck right in Rockefeller Center, the Ralph's Coffee Shop has finally landed in Paris !
The principle? During all of fashion week, the Ralph's Coffee Shop has delocalized to Paris at the heart of the American designer's Parisian, with its decor featuring large banquettes, marble tables, bistro chairs and waiters wearing Oxford shirts and knitted ties…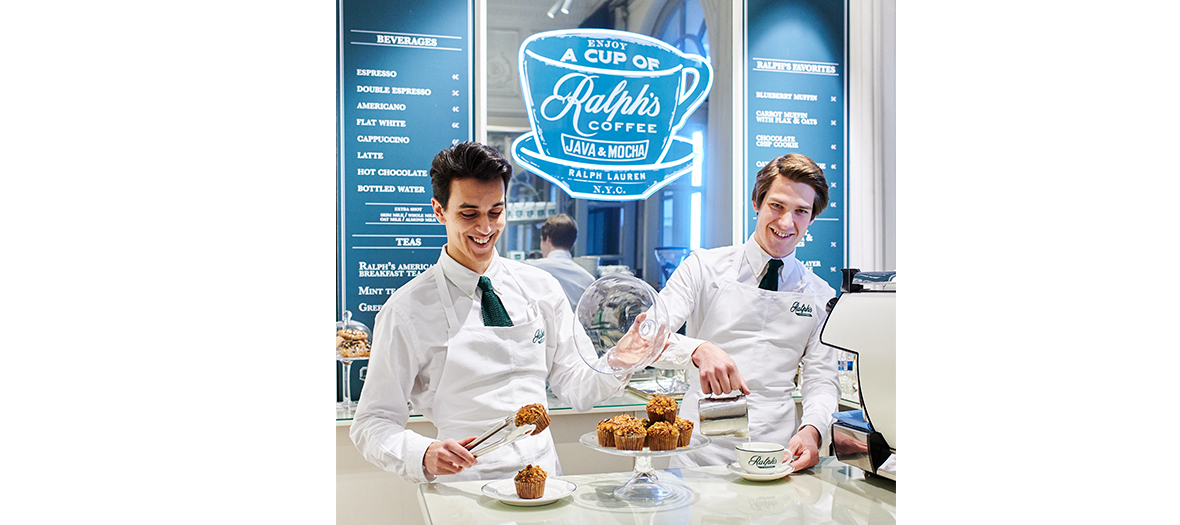 Faithful to its concept, here one runs into all the stars, influencers and trendy fashionistas who came to sip a un latte between two shows. And let's not forget fashion editor Peggy Frey, who has chosen this setting for her daily fashion interviews… All these beautiful people come her to enjoy the highly instagrammables best-sellers such as the layering cake, the famous five layer chocolate cake (€9).
Other delights to order: Americano espresso (€4), Flat White (€6) cappuccino (€6 ), Green tea (€4) to sip with caramel popcorn (€5), a fab Mixed berries granola (€7) or a blueberry muffin (5 €).
Open from 10:30am to 18h30pm until the 5th of March.
Also discover where to run into the movers and shakers of fashion week and the 10 girls to follow during fashion week.