Gorgonzola, parmesan or Maille mustard, this Summer ice creams are switching their fruity flavors for salty savors. Result: foodistas have already adopted them during happy hour as frosty bruschetta.
Scene of the crime ? Il Gelato del Marchese, a brand new Italian ice cream shop that has the allure of an 18th century palazzo. Starting at 7pm, right on time for aperitivo, sip spritz and Italian wines nibbling on Italian tartines « with a twist ».
Examples? Bruschetta of Parma ham, Maille mustard ice cream; bruschetta of burrata, basil sorbet; tartine of smoked salmon, gorgonzola, almonds, basil ice cream. Surprising but quite amazing.
Purists can rest assured, Bourbon vanilla from Madagascar, 70% Cacao Guanaja chocolate, Sicilian pistachio and coffee sorbet are still displayed.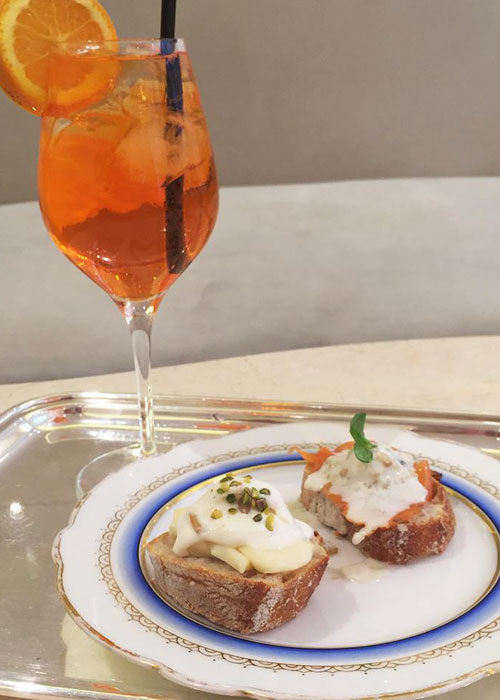 Starting at 4€ per scoop. Bruschetta 9€.