In his very studied and wonderfully retro look, the handsome and famous Sébastien Gaudard thrills the pretty girls of the neighborhood and the others, those who have crossed Paris to test his cute little sins. He was also elected Pastry Chef 2012.
It's because the man was brought up safely… His feat? Having made high-class Parisiennes succumb to her creations in an ultra-successful Bon Marché tea room.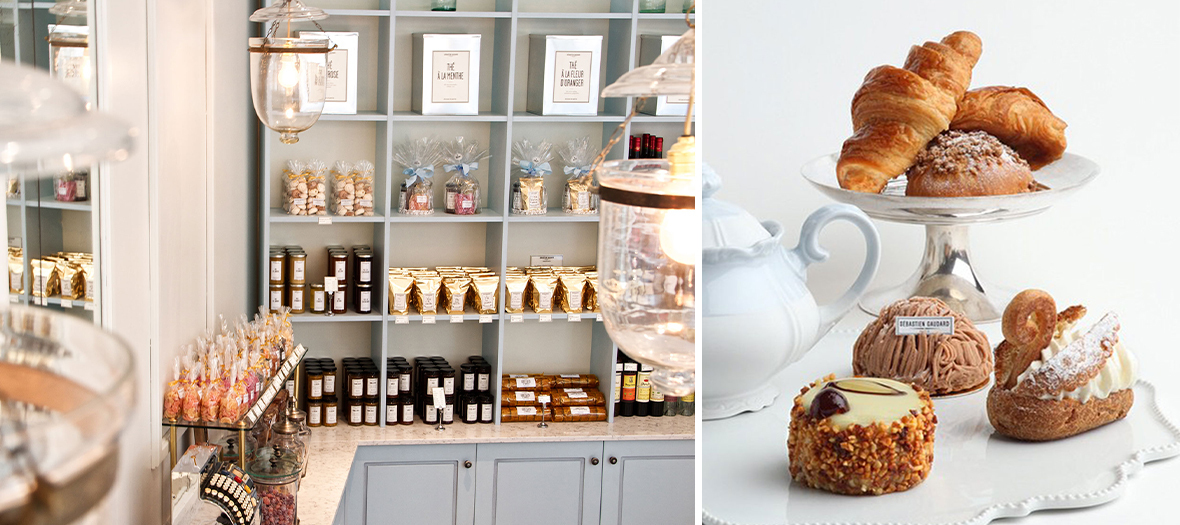 But, here, the pastry chef plays the card of the pleasures of yesteryear, he does not revisit, he visits with panache the historical monuments of the cake. The credo of the house: the cult of simplicity, of course, but ultra-sophisticated. Suffice to say that the coffee éclair is a must, the stunning black forest, the sublime well of love, the nickel chocolates.
The must ? Seasonal pies, for real, with a market gardener, who delivers the real products. For us: a kiwi pie, you can let me know.
Also find the best pastry classes in Paris and where to enjoy exquisite donuts in Paris?
© Michael Adello