Now is the time to celebrate the diet incorrectly. Believe it or not, religion is good when it allows foodies to feast by celebrating traditions punctuated with great culinary kifs. On the eve of Lent , Mardi Gras is an opportunity to have an orgy of the best donuts in Paris , in the windows of the best gourmet spots. Our tour of the most exquisite fries.
The most ephemeral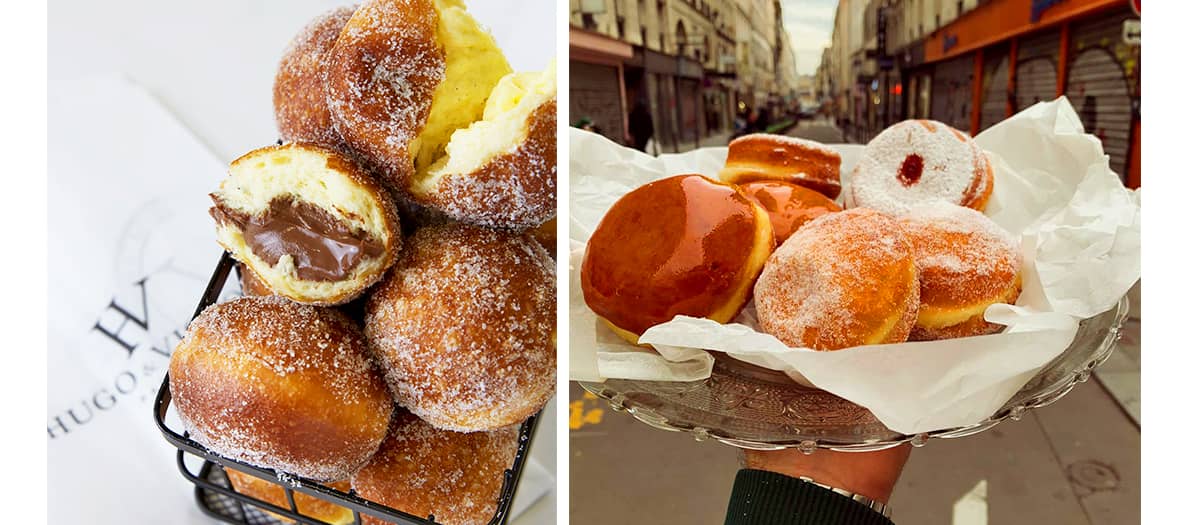 It will be Tuesday or nothing if you want to taste the Hugo & Victor haute couture frying. As usual, Hugues Pouget works wonders in the excellence of the products. It's up to you to see which paradise to lose yourself in: vanilla from Madagascar or creamy chocolate from Madagascar and Peru .
5 €. Available only on Tuesday February 16. 40 boulevard Raspail Paris 7th
Schnitzel, phew sandwiches ... Really, they don't miss one to make us salivate. And Yariv Berreby will make people happy again at Maafim , the Israeli bakery in Salatim! After Hanukkah , he takes advantage of Mardi Gras to return with his cult donuts with praline or jam. Yallah!
€ 2.5 donuts. 5 rue des forges Paris 2nd.
© Hugo & Victor
© @salatim_maafim on Instagram
In donut mode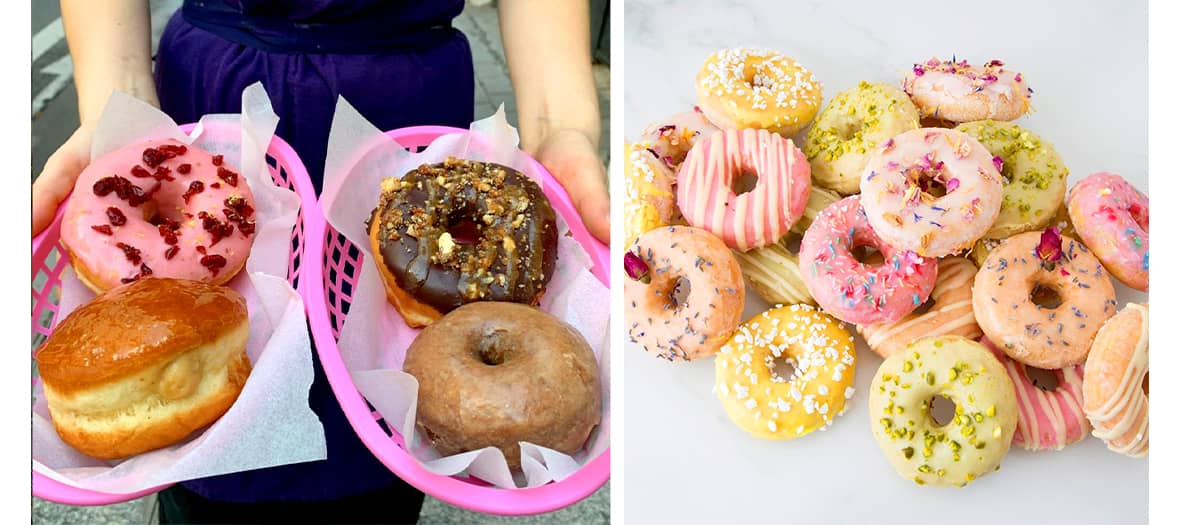 It is a phenomenon. If his teams are not always legendary friendly, clearly Boneshaker Donaught sells the most coveted donuts in the capital, judging by the long line in front of their micro-stall on the Trail . Vanilla and oat milk, chocolate or speculoos icing, the basics are good and effective. According to the menu of the day, the more sophisticated versions are making a big splash on Instagram like their Salt Toffee Pop Corn.
From € 4.50. 77 rue d'Aboukir Paris 2nd
Sugar baby at Besties ! This very American bakery sells girly and pastel pastries all in sugar, chemical dye and greasy to knead in front of a romantic comedy. Damn for damn, we treat ourselves to a box with Oreo flavor, white chocolate, cherry, passion fruit, rose, lemon meringue.
18 € the box. 10 rue des Bernardins Paris 5th.
© @boneshakerparis on Instagram
© @ bestiesbakery.fr on Instagram
Pigs and too good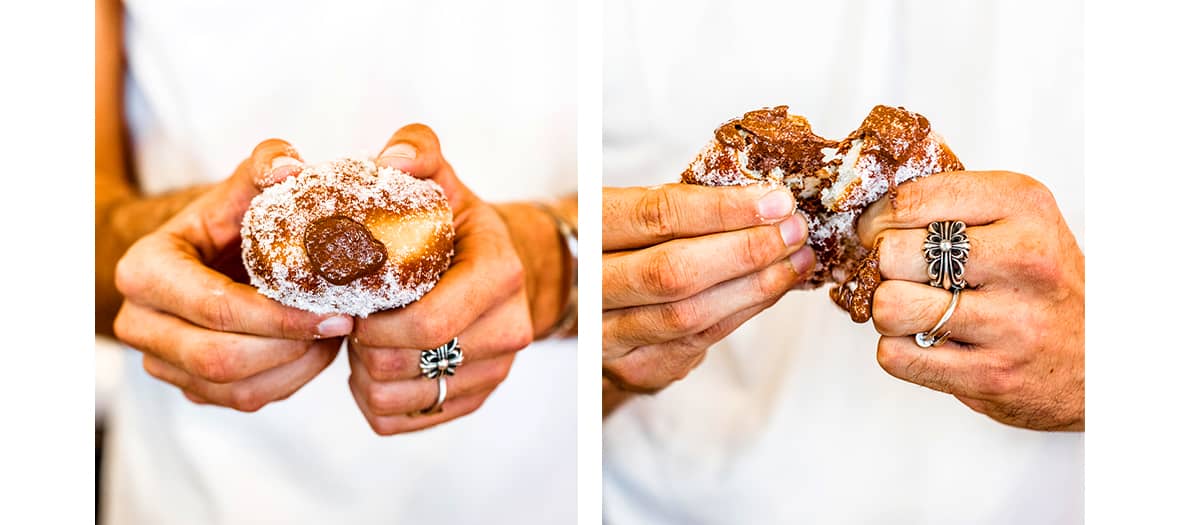 At the climax of foodporn, donuts filled with homemade spread or caramel are obviously signed French Bastards where bakers 2.0 always go further to twist the Parisian organic classics of pop culture and good.
From € 2.90. 61 rue Oberkampf Paris 11th and 181 rue Saint-Denis Paris 2nd.
Piloted by Anna Trattles, Alice Quillet with her husband Anselme Blayney: you are at the heart of the coolest and trendiest coffee-bakery in Paris. Besides the fact that the trio transforms everything they touch into good (are we talking about sandwiches?), The singularity of Ten Belles is to mix the best of France and their US origins. So, obviously, the donuts here flirt with orgasm (and not halfway) every weekend, depending on the mood and the season: custard, cinnamon, caramel cream or butterscotch.
53 rue du Recherches-Midi Paris 6th. 7 rue Breguet Paris 11th. 10 rue de la Grange aux Belles Paris 10.
© The French Bastards
Hands in the confiote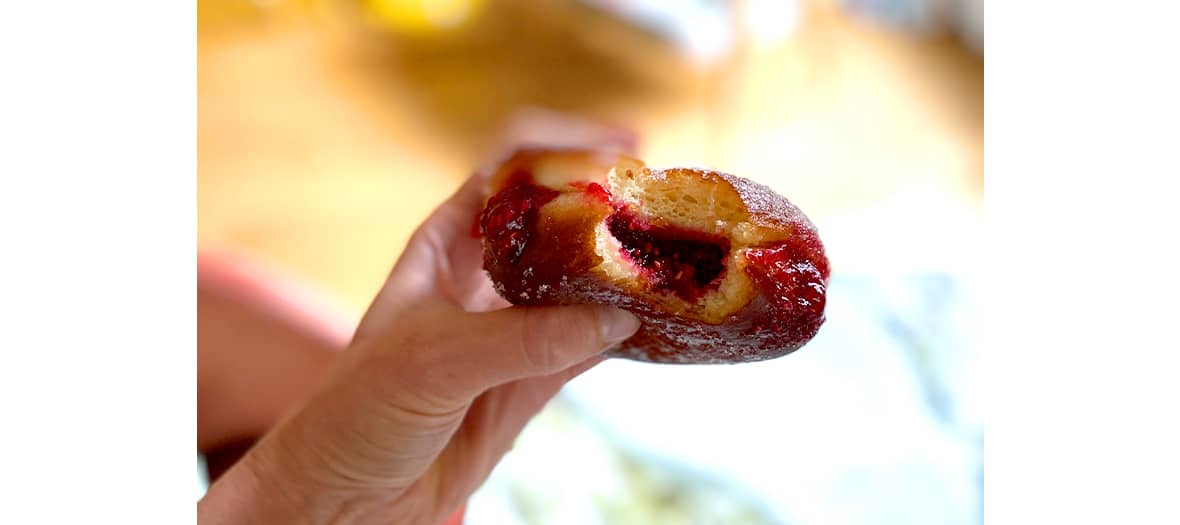 At Liberté Paris , the author's bakery par excellence, it's a priesthood! The raspberry jam donuts covered with crystal sugar will immediately take you back to childhood.
39 rue des Vinaigriers Paris 10th - 10 rue Poncelet Paris 17th - 40 rue Saint-André des Arts Paris 6th - 58 rue Saint-Dominique Paris 7th
In Montmartre, the ultimate definition of Proust madeleine is tasted as always at Gilles Marchal who excels at mastering the classics. In this case a donut dough in which there is a homemade strawberry jam. Simple, but terribly good.
€ 2.50. 9 rue Ravignan, Paris 18th.
And also :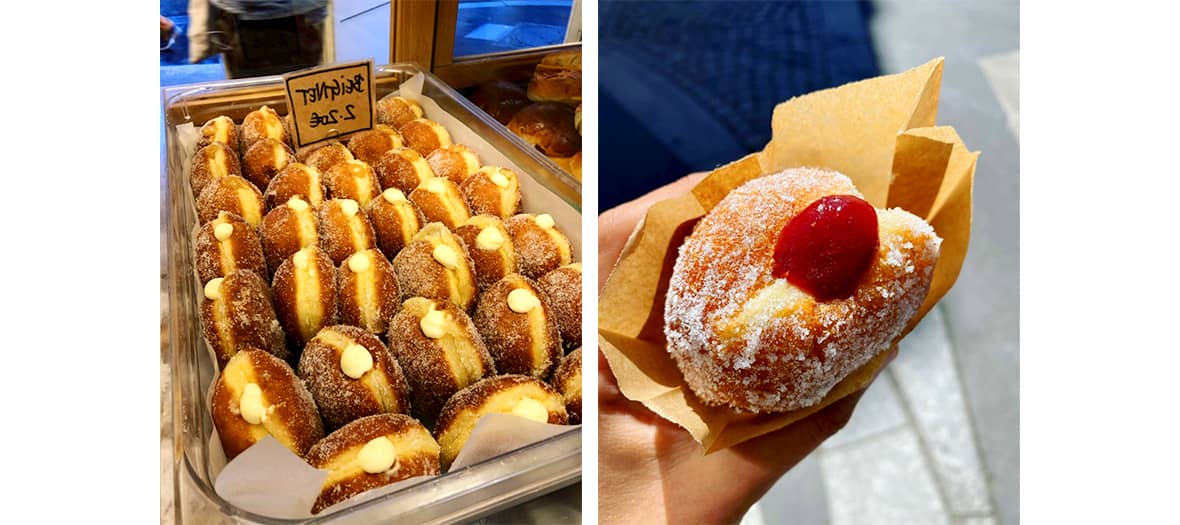 Impossible not to quote Mamiche and its fries which put us in ecstasy (special dedication to its small donuts filled with applesauce). Unfortunately, they are closed during the holidays. No Mamiche for Shrove Tuesday this year, therefore. We will make up for it at the carnival. See you on March 11.
© @boulangeriemamiche on Instagram
Also discover the best burgers and the best Lebanese in Paris .