© Breakfast Club
Its time has come ! For a long time left by the wayside as has-been and replaced by runner-ups such as thongs, tangas and shorties, panties are signing a flamboyant come-back. As proof, an army of new furiously trendy labels have set their sights on this potentially naughty lingerie basic.
With lace details, ruffles, in velvet, in silk or embroidered with a love message, it is now a weapon of massive seduction that makes all the difference.
Better. Worn under a pair of jeans or with nothing on top early in the morning, the iconic "panties" are now cut in shapes and materials that hike up buttocks without any effort, nor cheating. Here is our romantic and daring selection to have the prettiest fanny in Paris.
Go for cotton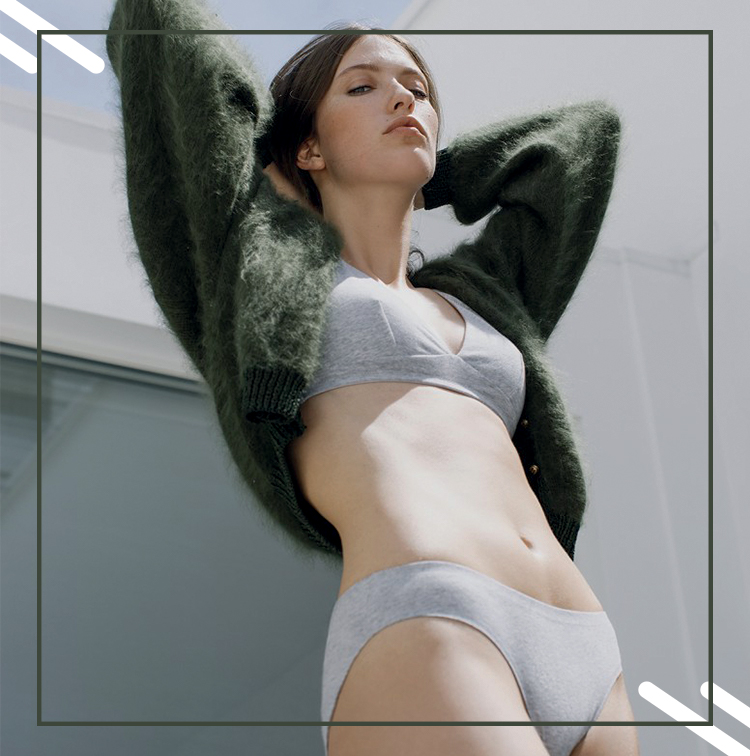 Who ever said that a simple pair of (organic) cotton panties was anti-sexy? Its second skin effect will make you feel like storing your thongs at the bottom of your drawer. The only must: a matching bra, to avoid the sporty side.
Panties in organic cotton, Barbara, Icone Lingerie, €12.90.
Dare the naughty detail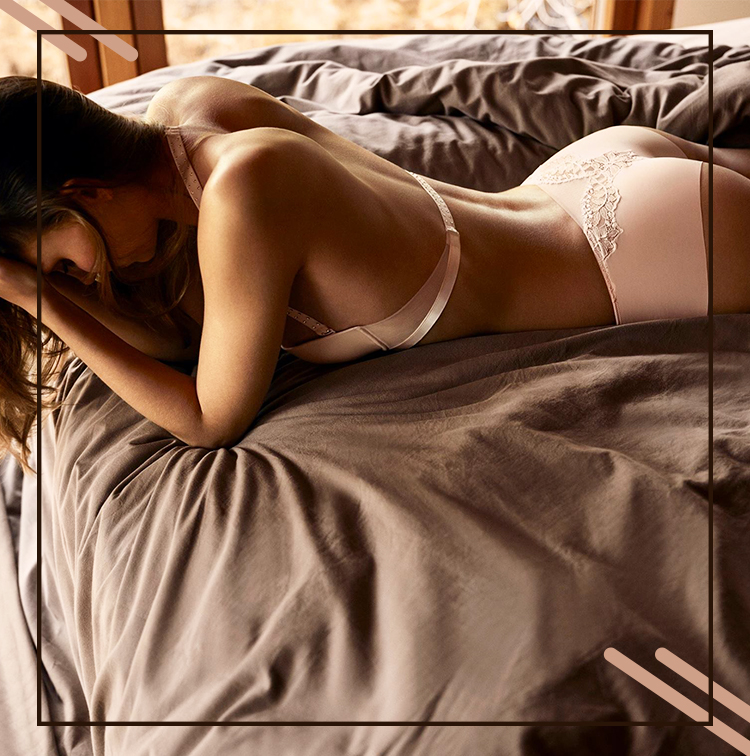 Both comfy and ultra soft, this nude pair of panties is only demure in terms of its reputation. In the back, a supple lace and tulle detail allow a peep of the fanny top.
Nude panties with lace avec details, Andres Sarda, €64.95.
Hide the small defects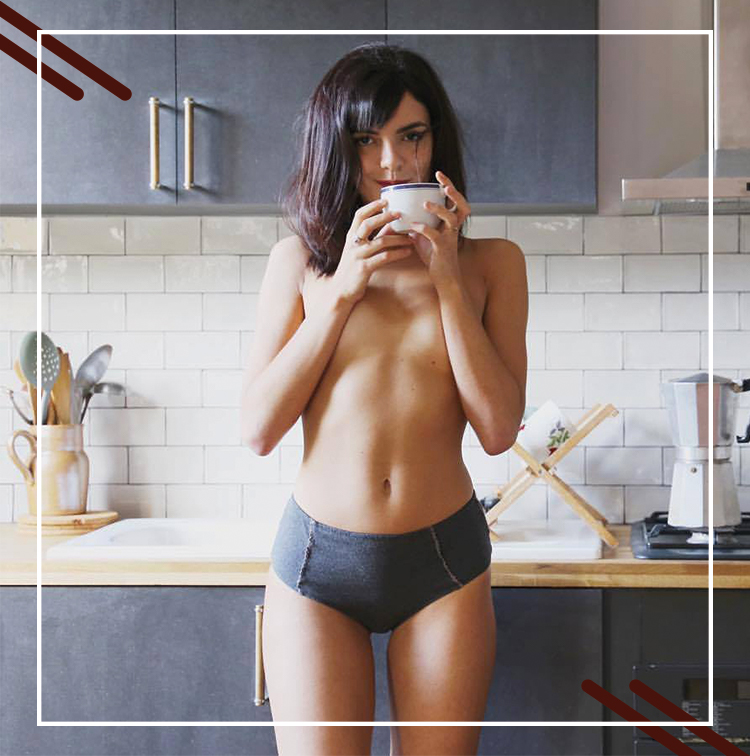 With its cute ruffle that gives bounce to your buttocks and its high waist shape that hides little tummies, here is an ally that will truly be by your side when you are brewing the morning coffee.
Culotte Ko.Ton® Haute (g), €25.
Play the sexy collab card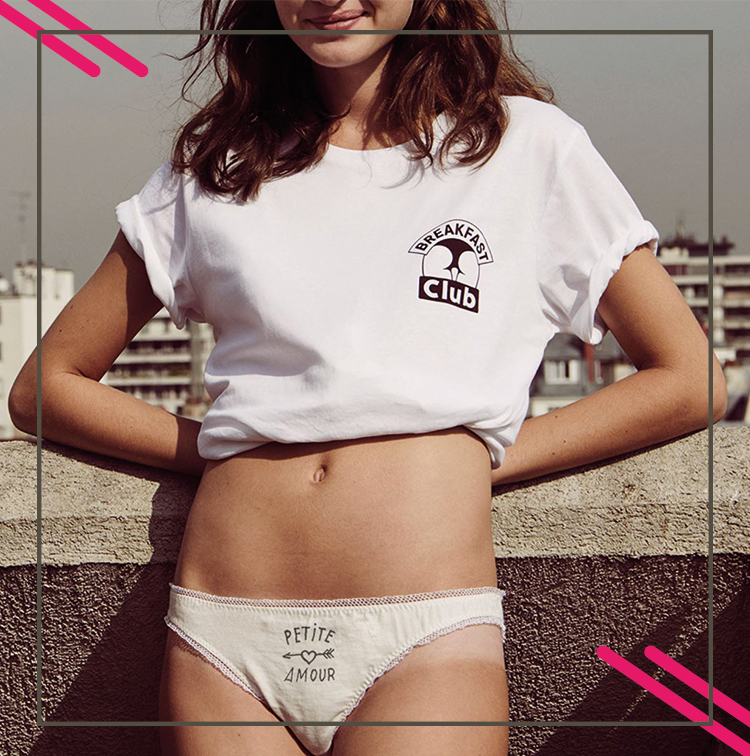 The already cult panties by Breakfast Club x Petite Amour is finally back on the racks. Or when the darling label of stylish Parisiennes teams up with the trendiest bar of the moment.
Petite Amour panties in organic cotton, €39.
Personalize your undies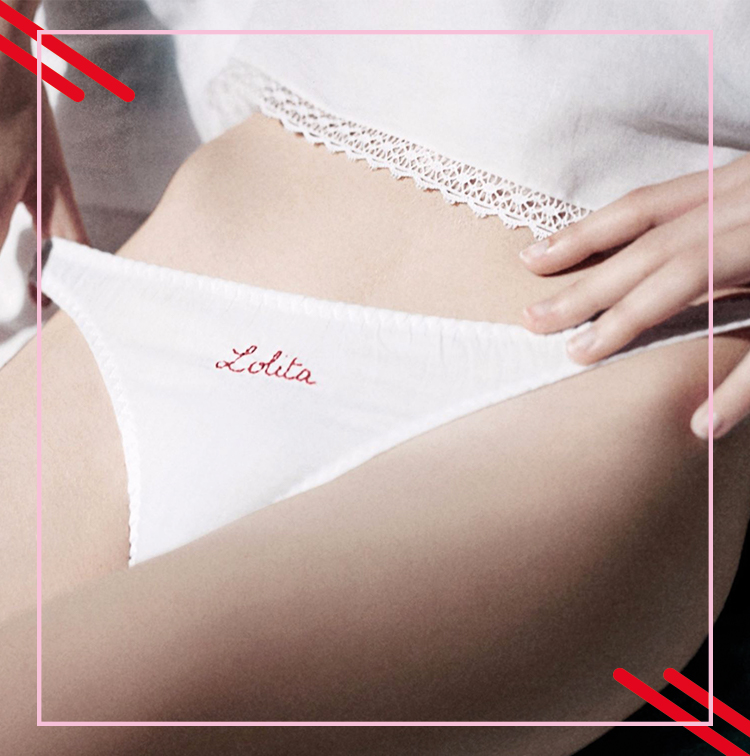 There is a wildly Angélique Marquise des Anges side to these adorable embroidered and made in Paris panties, to be personalized with the name of your latest flame, a love message, a date… Adorably ruffled and poetic.
La culotte de l'Amoureuse personnalisable, Henriette H, €55.
The romantic touch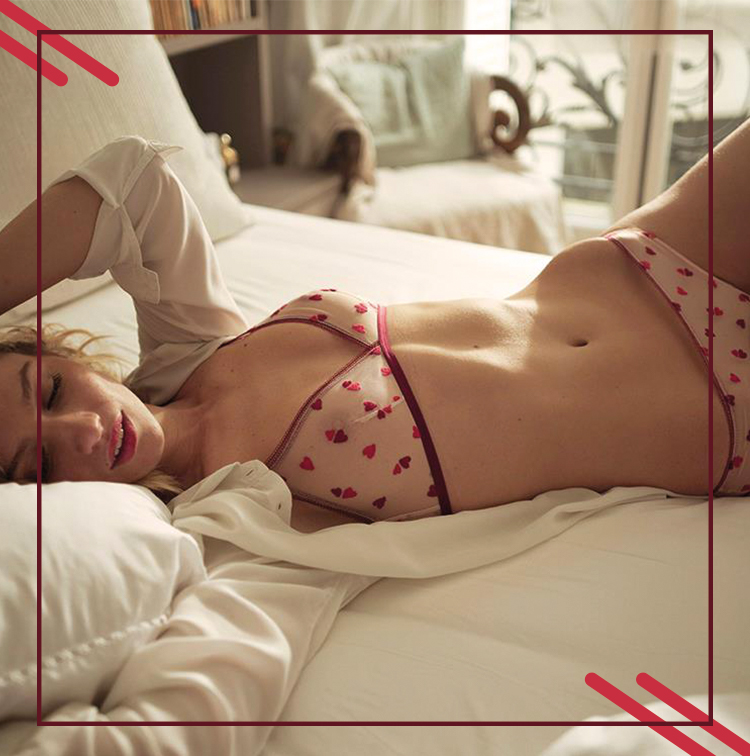 The panties worn by the woman who loves surprises. All these small hearts? For you my darling.
Panties with heart motifs, €25.
Never close the door on satin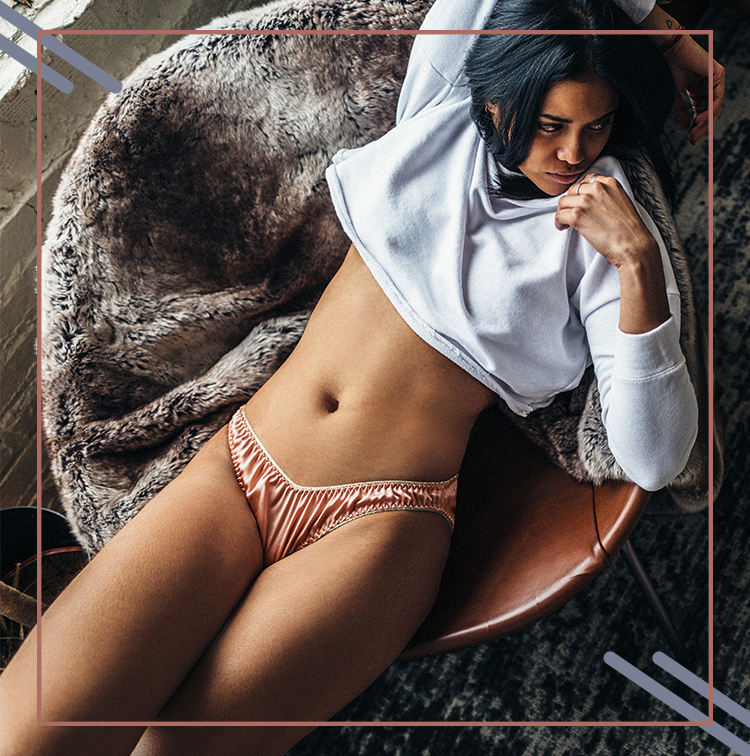 A fabulous pair of powdery panties in silk satin, made in Paris that Nicole Kidman in Moulin Rouge #Satin would have certainly not denied.
Pink silk satin panties, Superbe Paris, €49.90.
Super erotic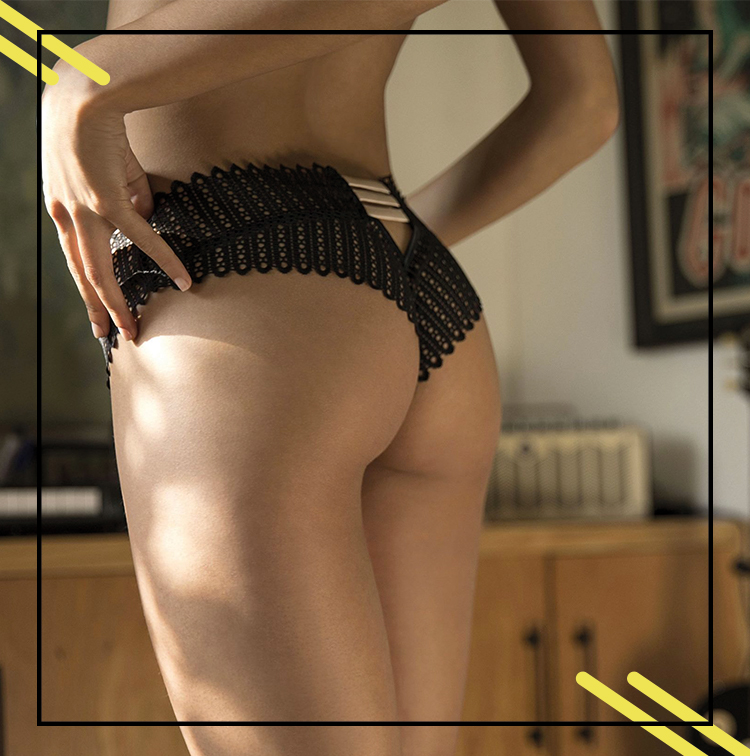 Whip out the heavy duty arsenal with this devilishly erotic shorty, officially validated by Christian Grey. A total romantic winner with its open-work triangle in the back and couture seam details.
Shorty Uppernight, Livy Studio, €40.
The velvet option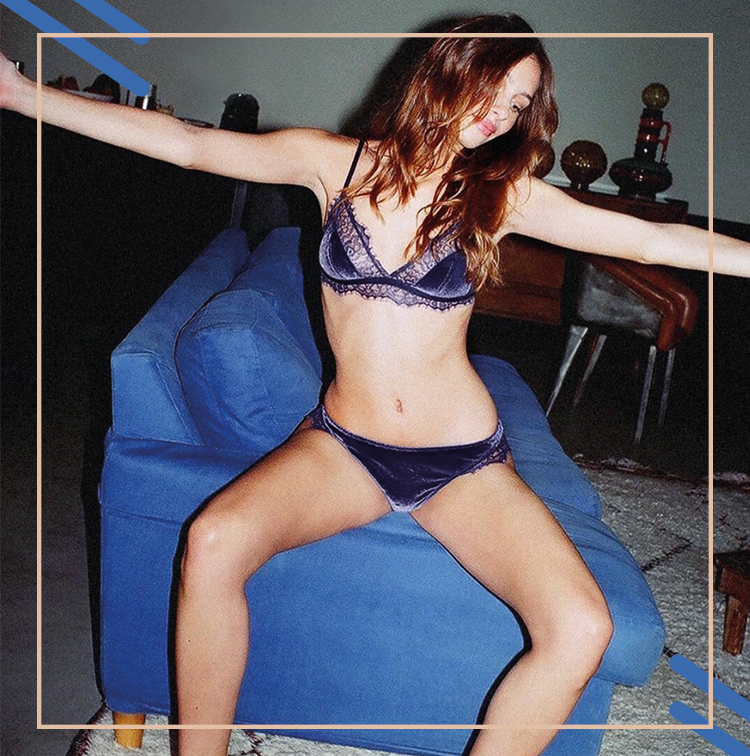 It's THE material of the year, so why not also apply it to underwear? A velvet ensemble with lace details—original, sexy and that keeps you warm. What else?
Velvet panties, Charlie, Girls in Paris, €19.