An authentic Parisian bistro... at the heart of the most trendy palace in Paris… With Sens, the first made in Park Hyatt bistronomic venue, the marvelous chef Jean François Rouquette succeeds his double whammy !
On the one side, the delight of a market driven, fresh, authentic, original cuisine, for which the start chef has set forth all the best products ( Marie Quatrehomme cheese, Tarbouriech oysters. On the other, the promise of a cool priced lunch at the heart one of the favourite  palaces of Parisians, featuring a superb bistronomic menu at €58.
Check out the menu. For starters:  an ultra fresh carpaccio of sea bass & lemon caviar, French toast with morel mushrooms. High flying dishes: organic salmon à la plancha with small Spring vegetables or monkfish with an armoricaine sauce served with a crispy coconut milk rice or beef sirloin strip with fries or mashed potatoes...
The must ? The  daily dessert platter by pastry chef Jimmy Mornet that literally makes your mouth water ( hard to resist the strawberry short cake with pistachio or floating  cream!) without forgetting the plate of red fruit or the café gourmand with several miniature treats.
We like: having lunch on the hidden terrace… The supreme small luxury !
Menu bistronomique: Starter/main or Main + Dessert  charriot at €58. Starter + dish + dessert: €68.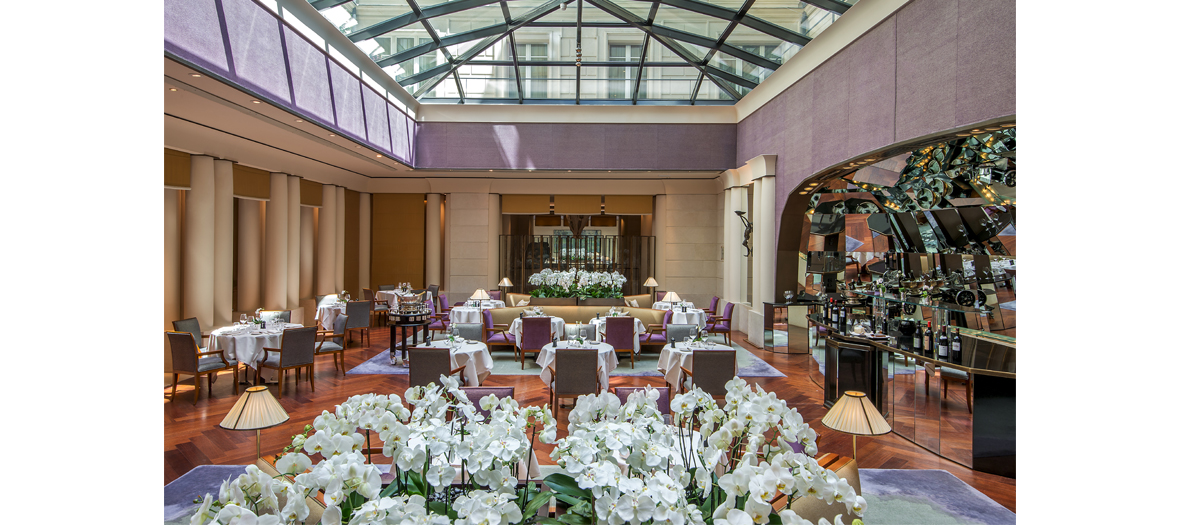 Open every day from 12:30pm to 2:30pm
Also discover Paris Paris, the bistro that is shaking up Rue du Faubourg Saint-Denis.