A tireless jack-of-all-trades, designer Stella Cadente has just completed the renovation of the Domaine de Maffliers . A rural and enchanting place for a lovely getaway, just thirty kilometers from Paris. Fascinated by magic and nature , the sparkling decorator shared with us her best inspirations and other decoration tips from Morocco where she lives.
Was decorating a castle a little girl's dream?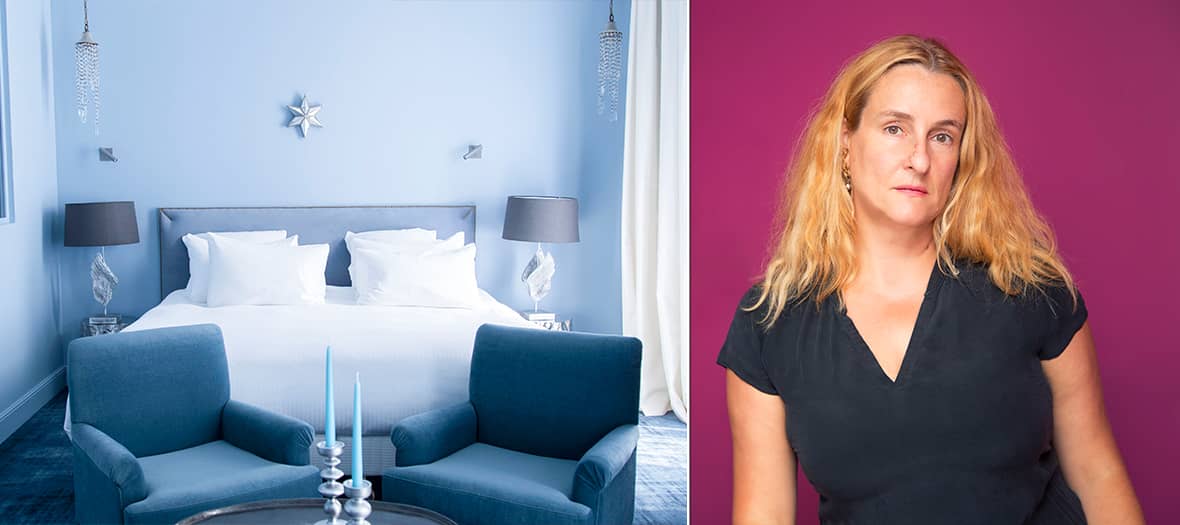 Absolutely ! For a very long time, I wanted to participate in the decoration of an establishment of this type. It so happens that the hotel group Grape Hospitality (owner of the Château de Maffliers ) asked my partner Florian Claudel and myself to carry out a renovation of the place. We had carte blanche and we were therefore really able to do what we wanted. Here, each object has its place and gives a real aesthetic signature to the place.
What was the original idea?
To offer visitors the picturesque charm of a weekend in the countryside . To come to the Château de Maffliers is to arrive at someone who opens the doors of his house wide. I had in mind to offer old- fashioned wallpaper , vintage furniture , dried flowers … But with added comfort. Because the cottage trip with the squeaky bed, very little for me ( laughs )! It was therefore necessary to have impeccable bedding and a precise balance in terms of decoration .
Did you have any particular inspirations?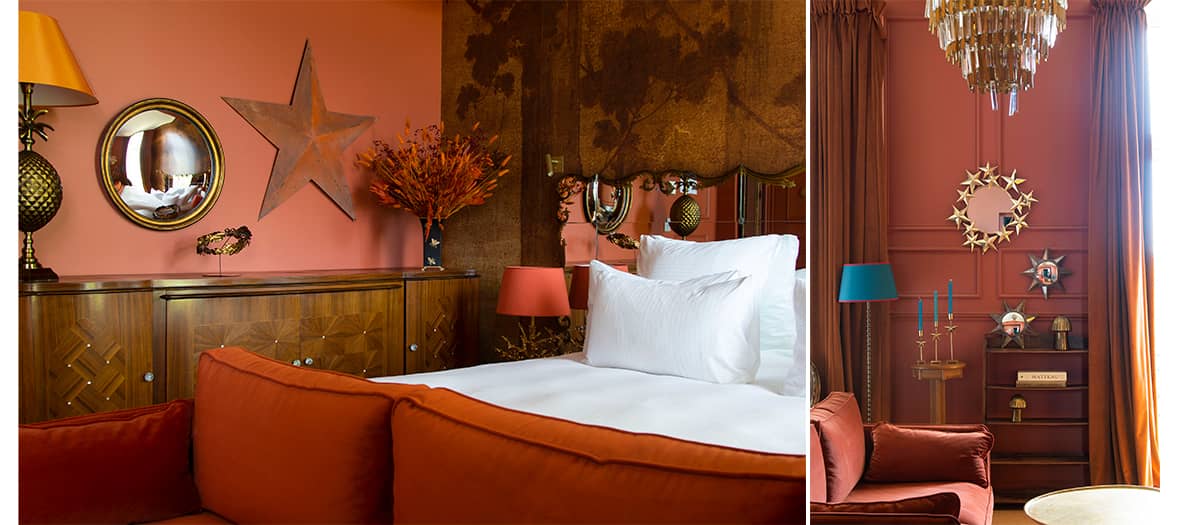 There is obviously the world of dreams , of dreams , which I wanted to highlight. This has always been at the heart of my creations. It is no coincidence that " stella cadente " means " shooting star " in Italian ! So I gave the rooms evocative names like La Stellaire, La Magique, La Lunar… Besides the dream, nature was also a strong inspiration. This goes without saying since from the bedrooms, you can contemplate the woods that stretch as far as the eye can see.
How was the choice of colors made?
I love the color, it's really part of the DNA of the Stella Cadente brand . Even if I proposed a variation on the famous combination of black and white in the La Graphique suite, I wanted certain pieces to have specific colors. This is the case of the L'Augustine restaurant where the bottle green of the walls interacts with touches of mustard yellow and anise green , so as to form an original monochrome .
Have you hunted a lot for decoration?
I love to hunt. Even if we drew and imagined many decorative elements like this crown of stars found in the La Magique room, it was important for us to find a few nuggets here and there. The old pieces we found were then mixed with more contemporary furniture. One of our best finds is this mirror that serves as a headboard in the La Stellaire bedroom, found at an antique dealer .
A decorative subtlety of which you are proud?
I find it very pretty and delicate to use gold leaf. In the L'Augustine restaurant , I used it on the walls to contrast with the bottle green. This brings a really interesting nuance!
Our selection inspired by Château de Maffliers
3 pretty pieces to instill a bit of Stella Cadente's baroque universe at home.
A blue princess chair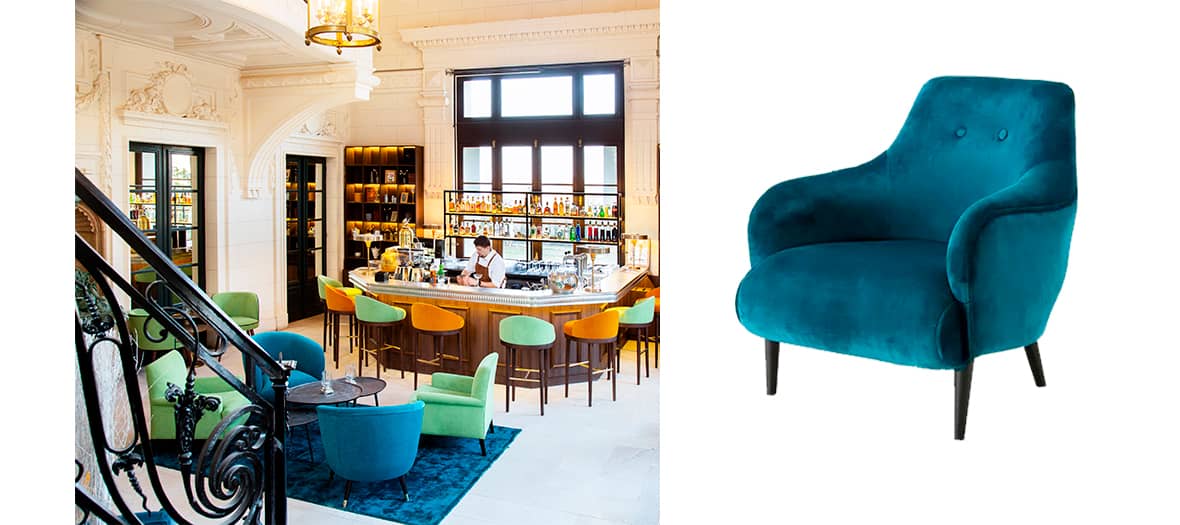 A lion king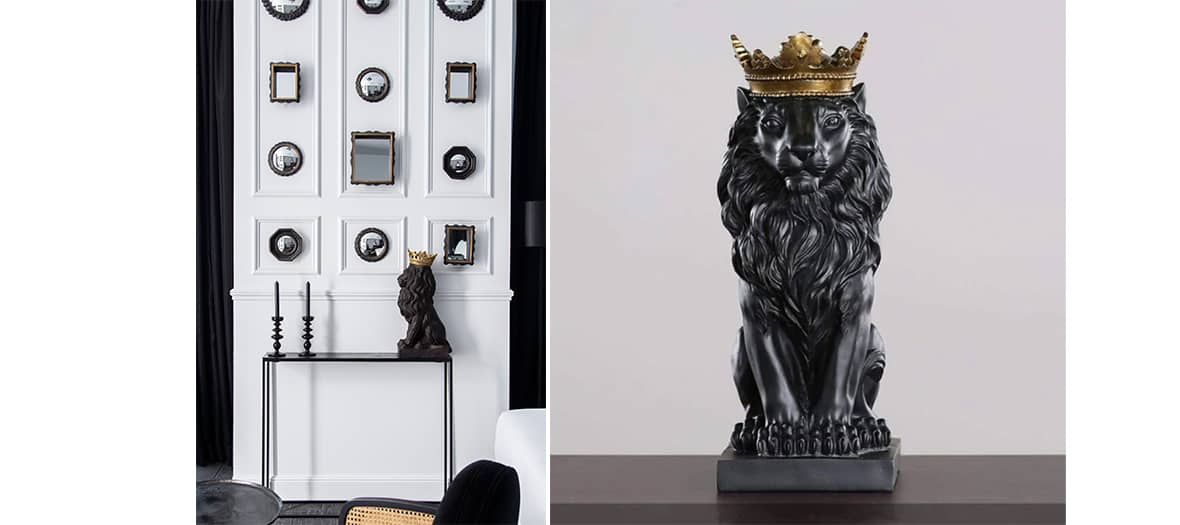 delicate birds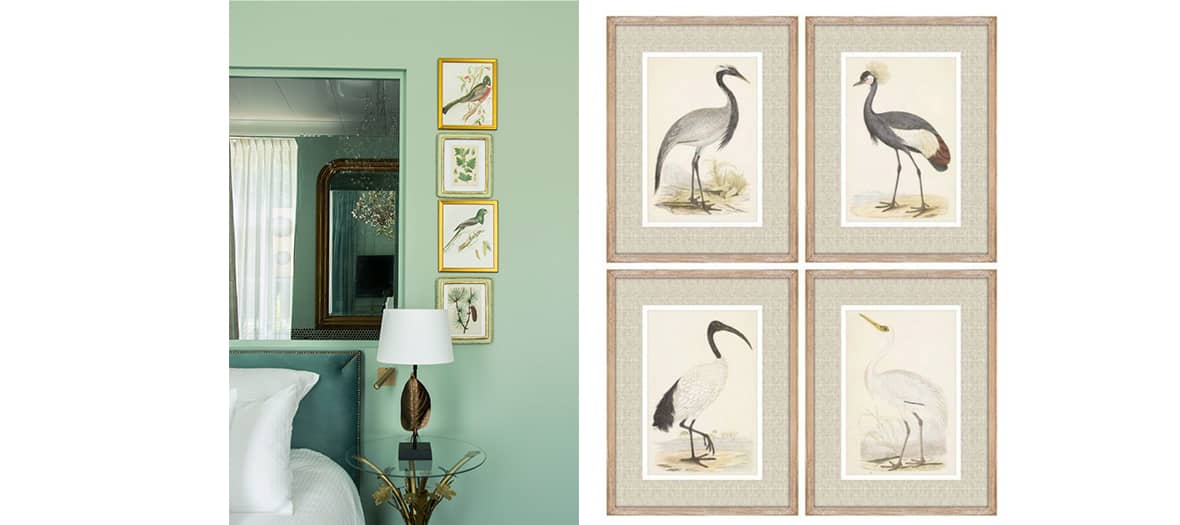 A pendant chandelier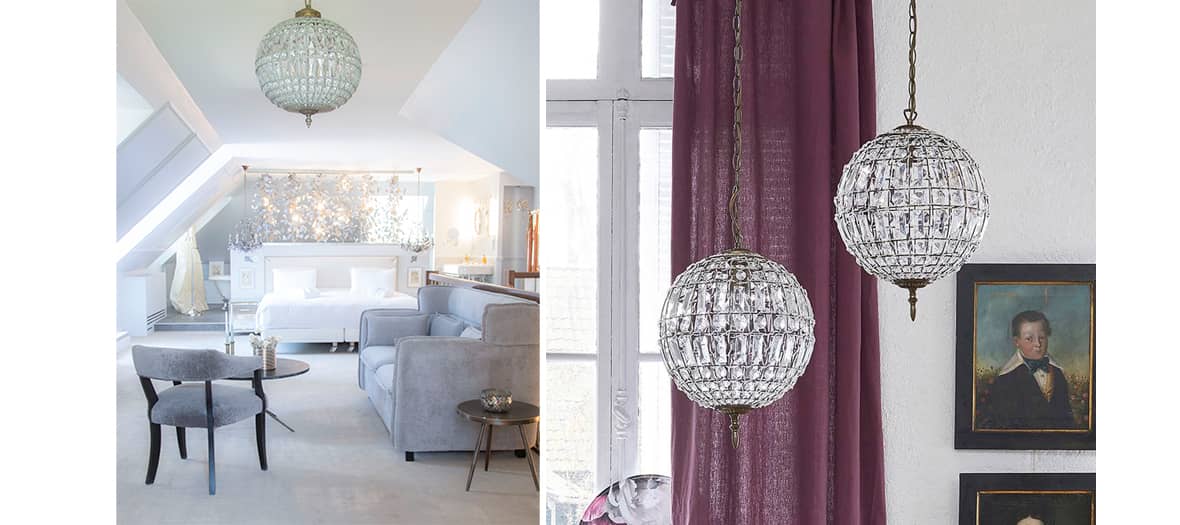 Domaine de Maffliers , Allée des Marronniers, 95560 Maffliers. 01 34 08 35 35. 30 minutes by train H from Gare du Nord, then 5 minutes by taxi. Rooms from €180.

Also discover 10 hot decorative items for less than €100 and the three decoration shops on rue Jacob you absolutely need to know