When the most desirable and fun hotel in Paris, aka The Hoxton , offers its version of the big party dinners , it's bound to be a hit. The appointment is made until December 30 at Claude , an ephemeral restaurant planted in the middle of the second courtyard (sheltered and warm of course ) which welcomes the most popular chefs every week e s of the moment. On the program: a large foodie banquet with a DJ set washed down with exquisite Moët & Chandon bubbles . Health !
The young guard in the kitchen
Always fond of the coolest things in terms of… everything, The Hoxton invites up-and-coming chefs to Claude (named after the founder of Moët & Chandon ). The winner of the last edition of Top Chef Louise Bourrat opens the ball with a seafood menu articulated around an octopus which you will tell us about. On the 13th, Gianmarco Gorni (ex - Goguette ) took over before handing over to globetrotter Daniel Morgan to finish with Thomas Coupeau , notably spotted at Carbón then at the Grand Quartier .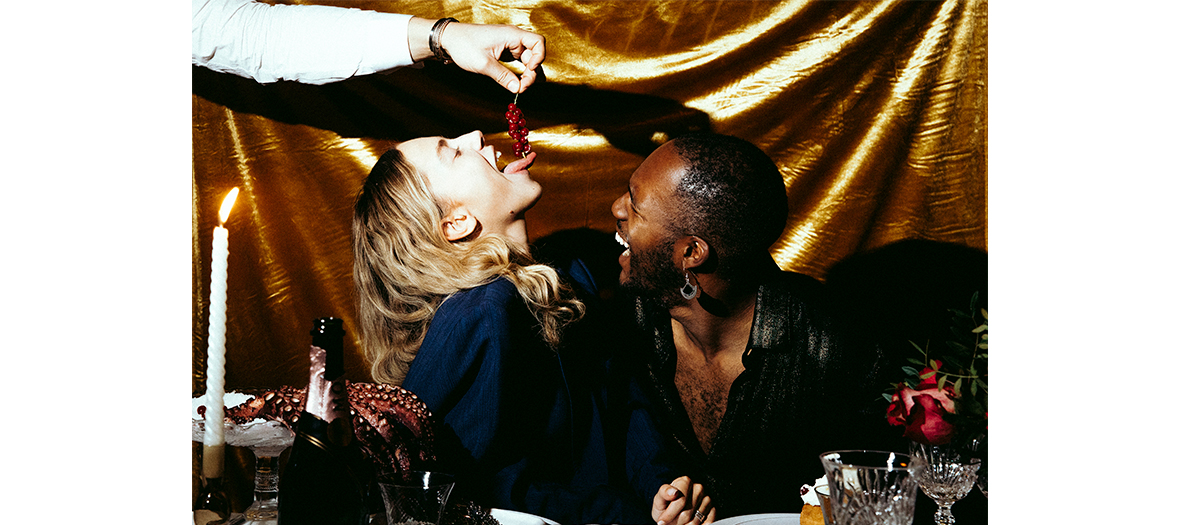 Live from their open kitchen near the turntables , everyone will be offering an exclusive menu reserved for the 40 guests who will fill this astonishing little temple of cool under glass with a checkerboard floor and pompadour red walls. Festive spirit obliges, we adorn ourselves with our most beautiful sequined dress to exercise a few steps on the dancefloor between two courses!
Reservations open , €85 for the tasting menu / €130 with pairing Moët & Chandon champagnes. Open December 6 until December 30.
Also discover the Maria Belza restaurant and the cool new brasserie of Alexia Duchêne.