Everybody knows this marvelous deluxe grocery store that is the great specialist of pata negra (the caviar of ham!) and other deluxe Spanish products.
In this darling kid sister venue at passage des Panoramas, the specialty is über-chic street food! Hurray for affordable deluxe gourmet treats.
Imagine sandwiches prepared on the spot with top notch products including the best ham in the world sliced in front of your eyes. To die for: their ham + manchego sandwich, the incredible Spanish cheese we cross all of Paris for + peppers.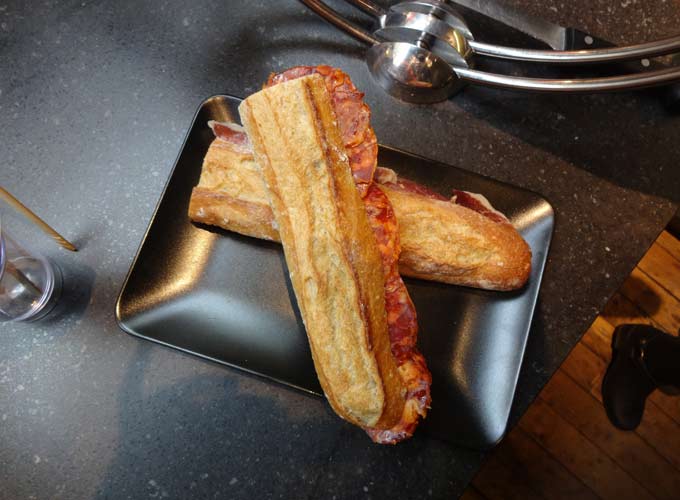 The ultimate snobbism? Departing with a small cone of pata-negra to eat just like French fries. (9€).
Opened non stop from monday to saturday from 11am to 8pm
Also check out the Miam Miam restaurant of Alain.