If you had not heard of it yet, it's about time. Bambou is literally the fantasy ideal of Parisiennes, and without doubt the most fashionable address of the year that requires booking your table  several days ahead of time.
This former workshop of 500m2 in the garment district has morphed into an "opium den" decor with a touch of New York glam imagined by decorating couple Clément and Clémence Goutal (behind Hibou, Professore, La Fidélité)…
All the winning assets are on deck: a fab garden and a super heated terrace, a devilish glam atmosphere, a series of intimate rooms where you can show up with your latest flame and nestle in a sofa or with the gang around XXL tables. There is also a billiards room and huge salons worthy of the film Chinatown (in the spirit of Derrière for those in the know) where one can pursue the evening with a nice cocktail and a few smokes.
But let's not forget the menu signed Antonin Bonnet, chef of Quinsou. Pure delight: splendid dim sums, fried chicken with sesame sauce (11€), beef satay with peanut sauce (12€), raw seabass tartare with lemongrass and coconut milk (15€),   small salads. To continue: curries with coconut milk (20€), a wild Pad Thai (18€). To finish: chocolate and caramel tart (11€), coconut éclair (9€) and sticky rice with mango (9€).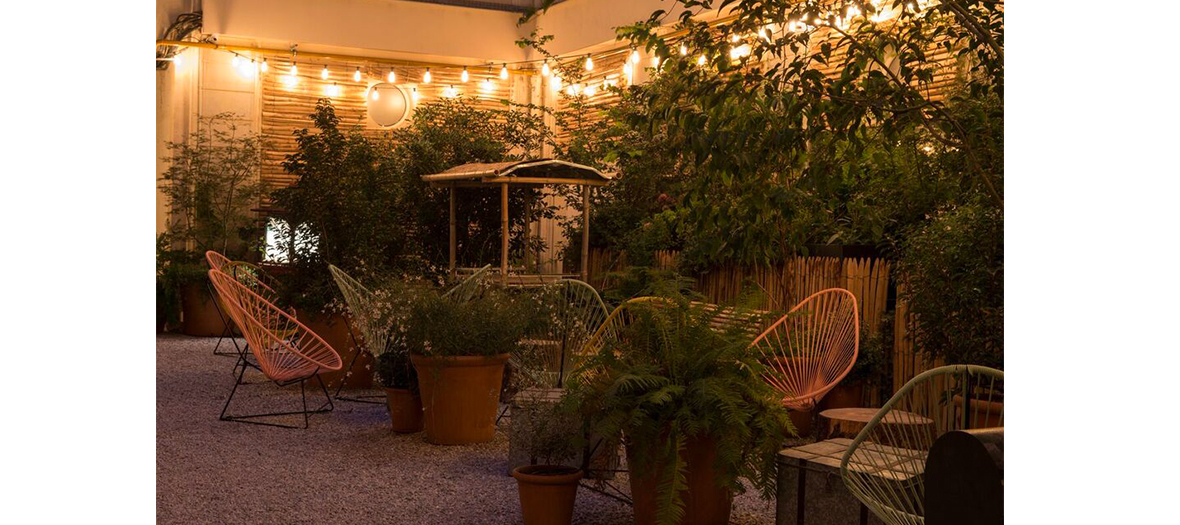 Open every day for lunch and dinner. Closed on Sunday.
Also discover The crying tiger, the the new thai of the 6th district and Yakuza, the new japonese table that rivals Nobu