A poached egg covered with hollandaise sauce, seredi veggie, with bacon or salmon, depending ! The cult dish of US style brunches has become a best-seller of Parisian Sundays. At your service...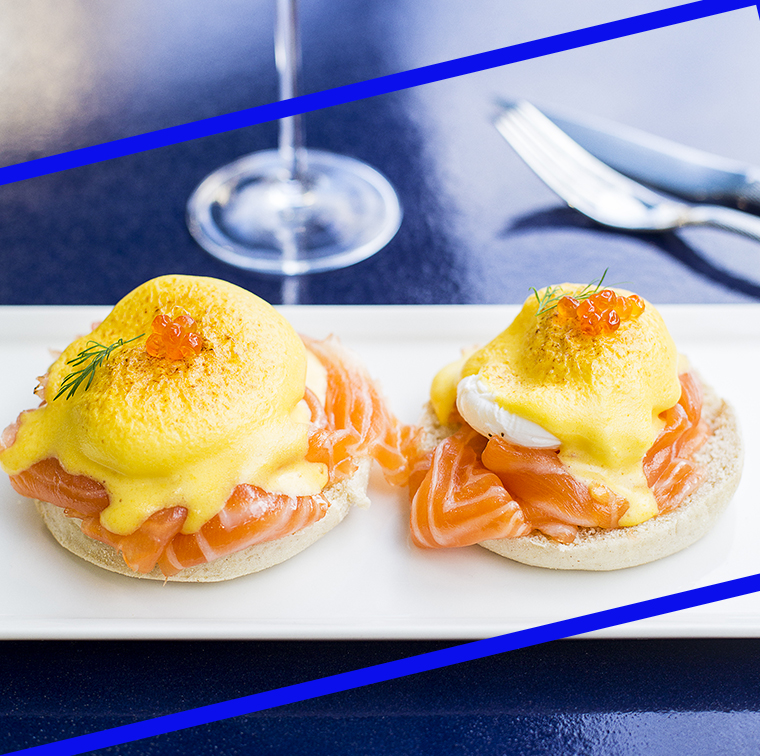 It's hard to imagine a more deluxe and cosy setting to indulge in a brunch whimsy… Their eggs  Benedict served with the best smoked salmon of Paris… Isn't life great?
Egg Benedict with smoked salmon, €21.50
Restaurant Petrossian, 13 boulevard de la Tour-Maubourg 75007 Paris - 01 44 11 32 32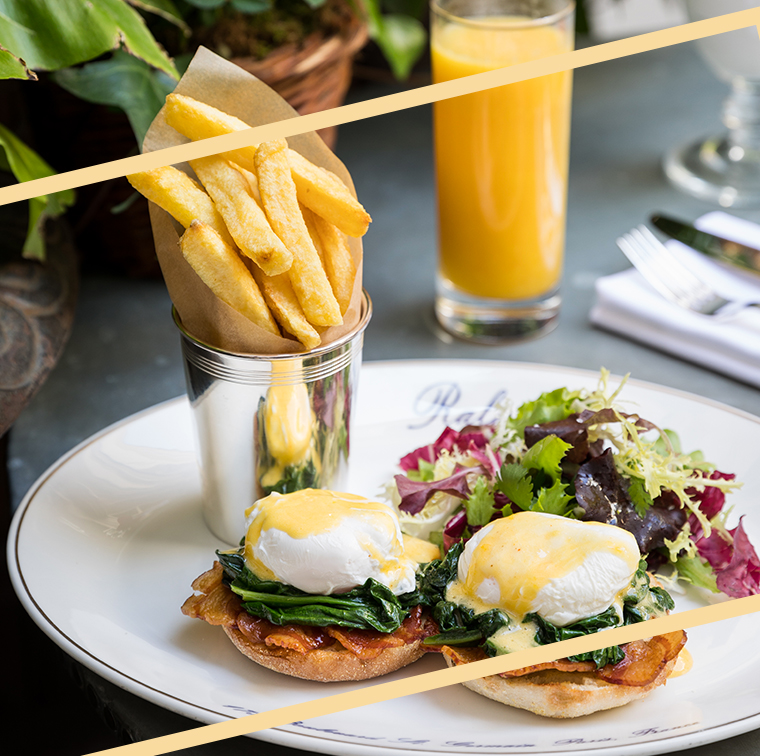 Nothing like tradition. At Ralph Lauren, eggs Benedict are served only on Sunday, for the brunch. Now just choose your favourite version: smoked salmon, Canadian bacon or spinach.
Brunch formula with egg Benedict, €65
Ralph's, 173 boulevard Saint-Germain 75006 Paris - 01 44 77 76 00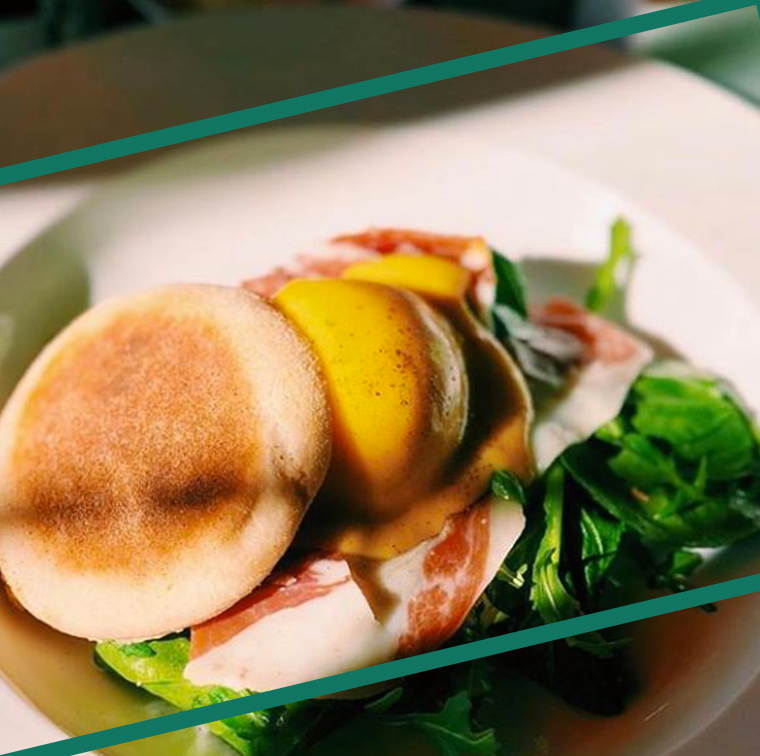 Since 20 years, the most chic rendezvous at Louvre-Rivoli whips up a perfect brunch. A furiously New York decor, cocktails with a jazzy background and club armchairs to nestle in and taste organic poached eggs Benedict with  Basque ham, hollandaise sauce and toasted English muffin.
Served in the Sunday brunch formula, €28
Le Fumoir, 6 Rue de l'Amiral de Coligny 75001 Paris - 01 42 92 00 24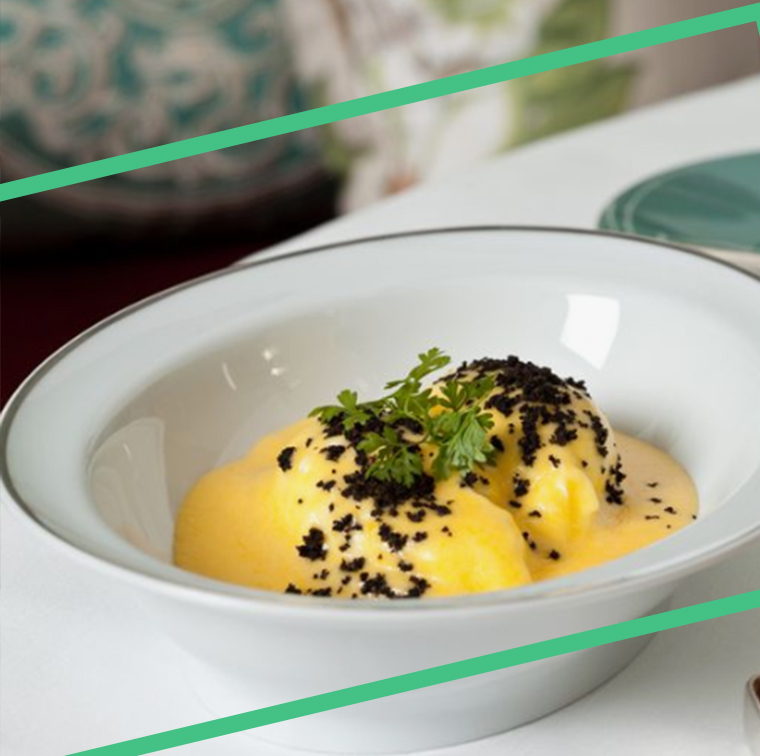 Everyone adores the gargantuesque and ultimately refined brunch (€108) served in the dining room of the Shangri-La palace. Between the XXL buffets, you can order your style of eggs.
Needless to say their egg Benedict with truffle (ham or salmon) is close to perfection. Quite simply sinful.
Shangri-La, 10 Avenue d'Iéna, 75116 Paris - 01 53 67 19 98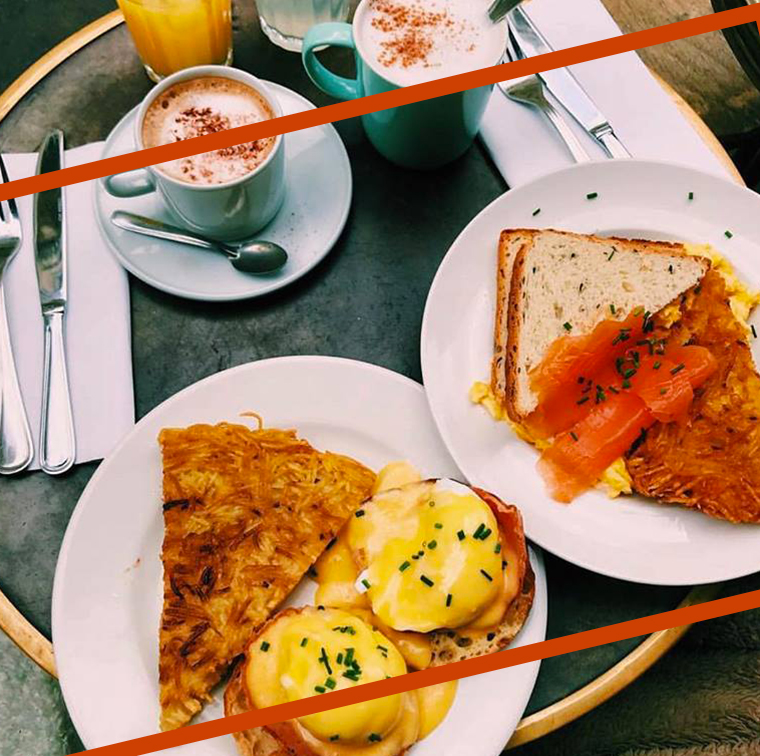 In the family of Coffee Parisien, I ask for the Coffee Club and their Eggs Royal with salmon, so fancy, escorted by hash browns, like in the US.
Eggs Royal with salmon, €14.50
Coffee Club, 87 Rue d'Assas, 75006 Paris - 01 43 29 87 87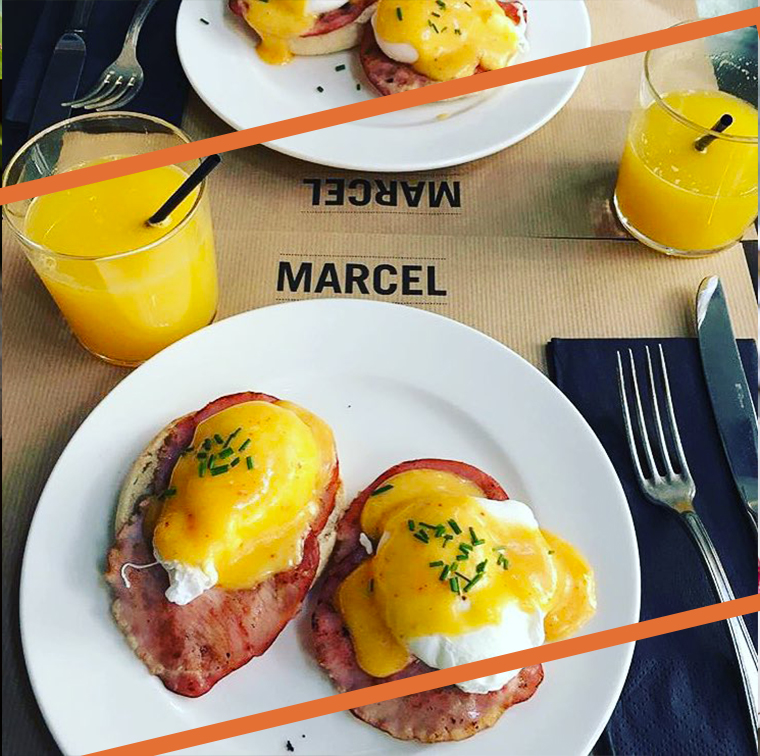 No need to introduce Marcel and his incredibel eggs Benedict with bacon. His fan club goes there every weekend.
Eggs Benedict with bacon, €13
Marcel, 15 rue de Babylone 75007 Paris - 01 42 22 62 62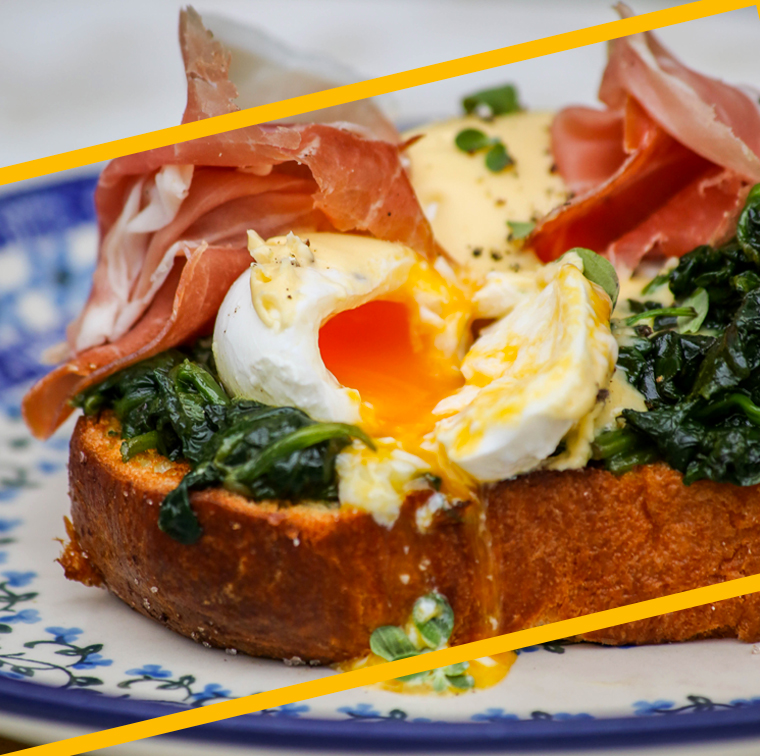 The coffee-shop of the Big Mamma team revisits eggs Benedict à la fiorentina. In detail: eggs, brioches, Parma ham and  spinach.
Eggs Benedict, €10
Big Love Café, 30 Rue Debelleyme, 75003 Paris - 01 42 71 43 62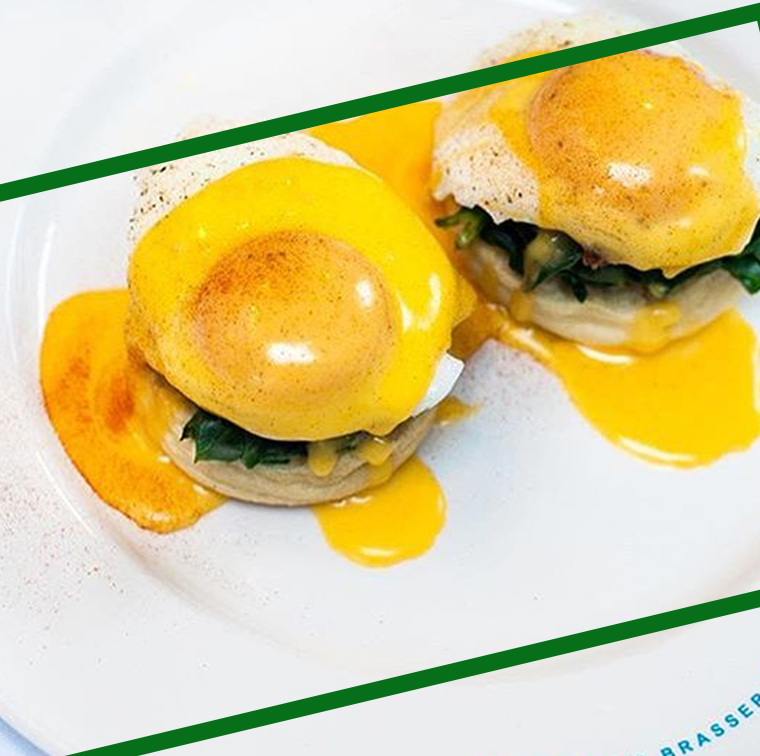 Brunch o'clock at this British bistro. Their eggs Benedict with bacon is a must  #yummy.
Eggs Benedict with bacon, €21
L'Entente, 13 Rue Monsigny, 75002 Paris - 01 47 42 92 35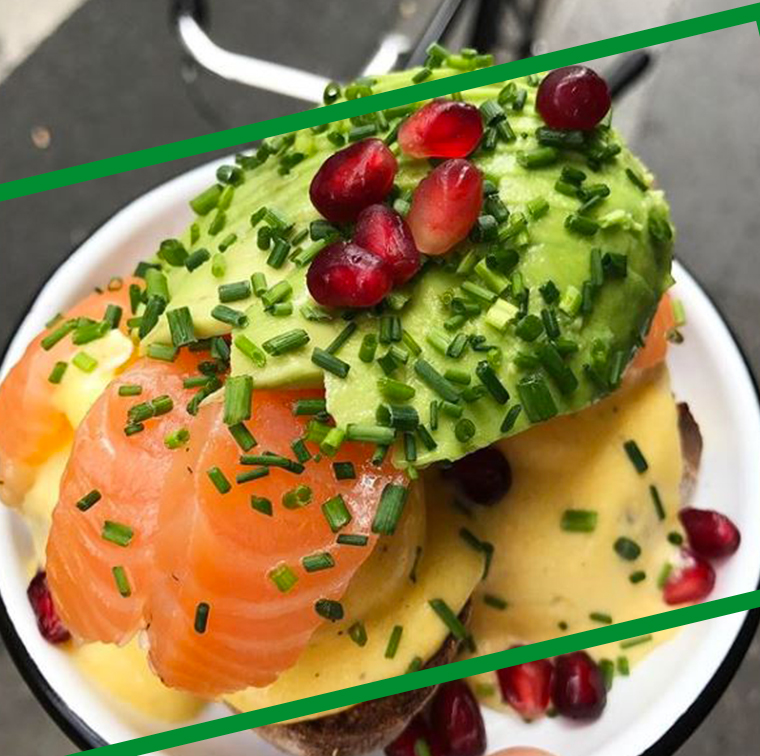 The best anti-hangover remedy. Pastrami, salmon, avocado, toasted bread, should help to make your feel better. Without forgetting the banana bread included in formula of the hottest coffee-shop in the 11th.
Brunch formula €25
Paper Boy, 137 Rue Amelot, 75011 Paris - 01 43 38 12 13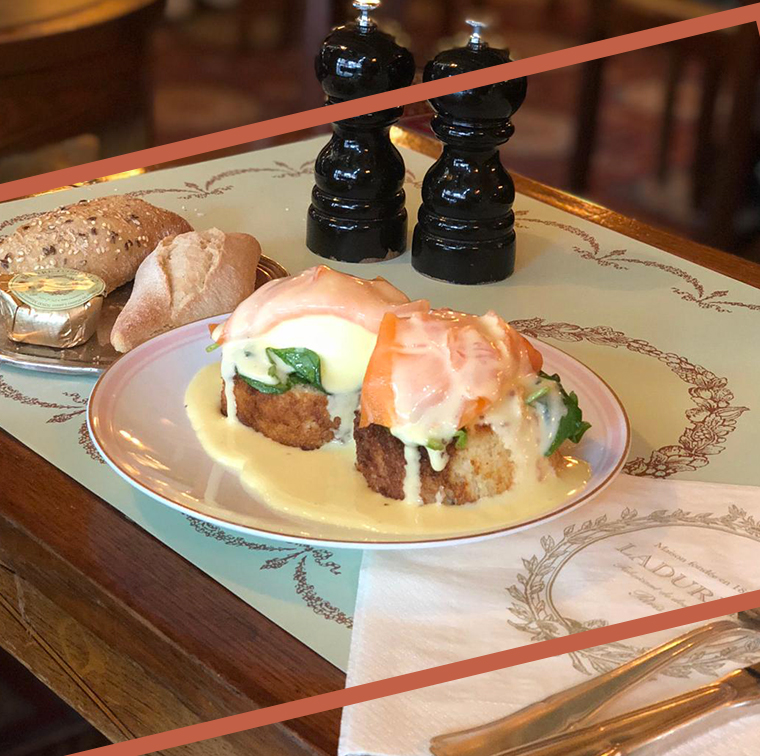 Simple but truly efficient efficace! The cult house of the macaroon serves a sinful egg. On the plate: brioché bread, spinach and poached eggs covered with salmon. Pour the hollandaise sauce yourself, from an individual small pot served on the side. It can also be ordered in a plain or bacon version.
Eggs Benedict, €17
To be tasted at Ladurée rue Royale, the Printemps, the Champs-Élysées or Saint-Germain-des -Prés. All the info www.laduree.com
Also discover the best coquillettes with truffle in Paris and the Anachi brunch.