French do it better, such is the credo of Brasserie Bellanger, the new table of the trendy faubourgs that is giving back to the traditional Parisian brasserie its respectability. And you must admit this was necessary!
The very best Frenchie producers
Frozen foods, arrogant service, grungy digs… After a minute overview, Charly and Victor understood that there was a lot of work ahead. Their recipe? Directly meeting the producers on the roads of France, simple and good at attractive prices, putting together an enthusiastic and trained staff — all in a highly glam decor. Any resemblance with the Tigrane et Victor of Big Mamma is not fortuitous. The champions of the €5 pizza played the role of mentor for our two boys with a prosperous future ahead of them.
A furiously vintage menu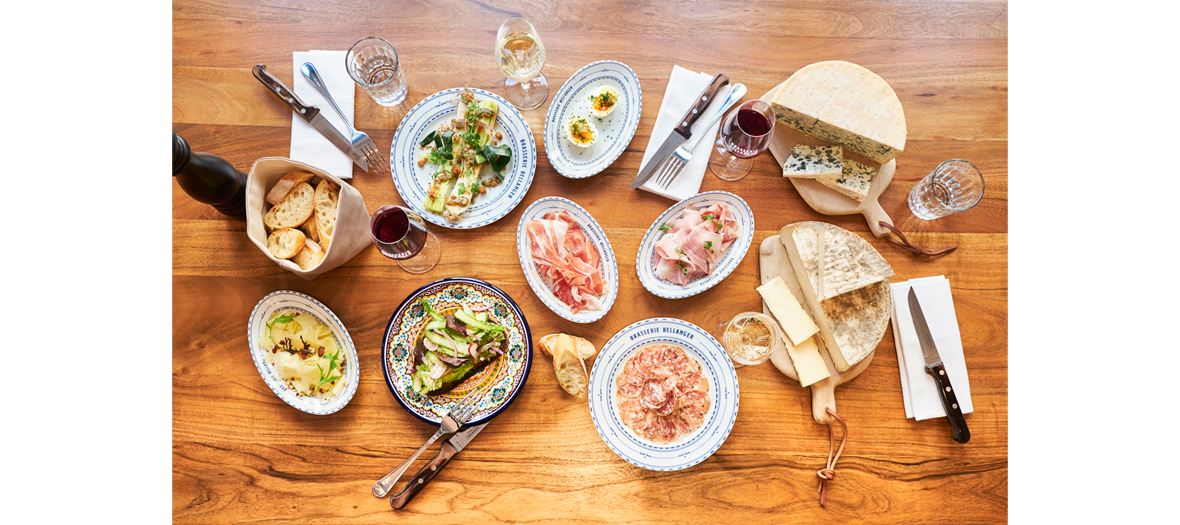 Bingo! Egg mayo at €1, old fashioned leeks vinaigrette (€6), knife-cut tartare (€7), family-style beef bourguignon (€14), sausage and mashed potatoes just like at Granny's (€13), impeccable sole meunière (€22), breast of chicken (€14), a fab Paris-Brest (€8) ... All the classics from the past century are on deck, prepared on the premises by Thibault (ex Violon d'Ingres, Richer) and his brigade.
No question of saying "it was better before". The truth rings out with a barley and spinach risotto (€13), avocado toast (€8) and île flottante with mango (€7). All to be washed down with nice bottles (starting at €5) and super cocktails (€9-12).
A peppy dining room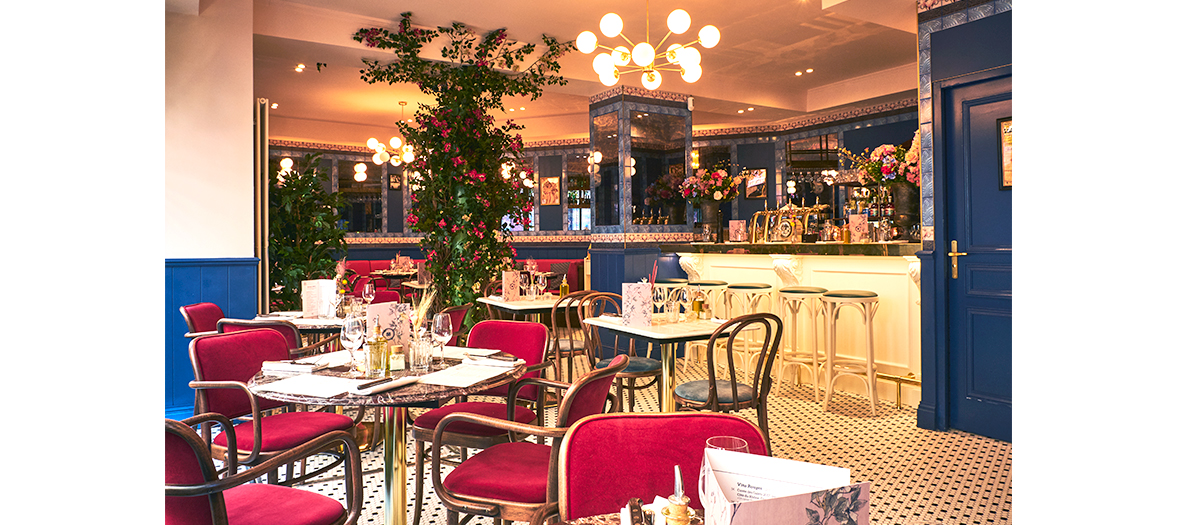 Charly and Victor went all out in terms of decor. Cocktail bar and marble tables, hanging fixtures with design balls, frieze of checks, floral wallpaper, banquette in red velvet, pop walls, extravagant bouquets, the Franco-English agency B3 Designers(Tom's Kitchen and Camino in London, Fiskebar in Geneva) signs a fun, joyful and colourful setting, vegetalized by Merci Raymond.
Very special kudos for the pitchers in the shape of a dog, cat, squirrel… We have our new pets on Instagram!
Open every day, non-stop service from noon to midnight. Open on holidays.

Also check out Bouillon Pigalle, Chardenoux by Cyril Lignac.