And two. After the enormous success of Brasserie Bellanger , halfway between Parisian bouillon and a French Big Mamma, the entrepreneurs Victor & Charly are increasing their offer tenfold with a second address on rue Saint-Denis .
Brasserie Dubillot already promises to attract groups of friends for a meaty and scoundrel evening in a friendly atmosphere and at friendly prices. What to expect Follow the guide.
A photogenic decor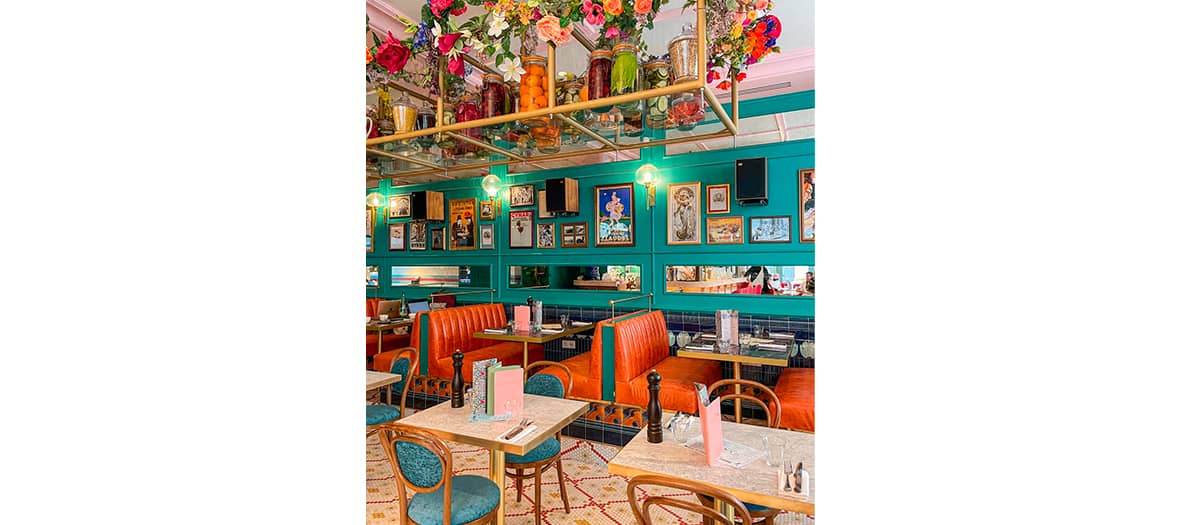 It's hard to be more Insta-friendly than Dubillot, a little less flashy and even more cozy than its big sister Bellanger. It must be said that even the entrance with neon lights and large flowers - not unlike that of Libertino - presages a place in the spirit of the times where reservations will soon be raining. Necessarily.
Hand in hand from London to Paris, B3 Designers and Dorénavant Studio have tuned their violins to make this second address a real colorful living space, both suitable for large tables and intimate dinettes with clever nooks and crannies. including a few dining- style banquettes. The two rooms on the ground floor and upstairs are large, very large, articulated around the impressive bars that send Moscow Mules and Spritz well chilled, to take away to the table or to sip on the pleasant terrace.
We don't invent anything, but we do it well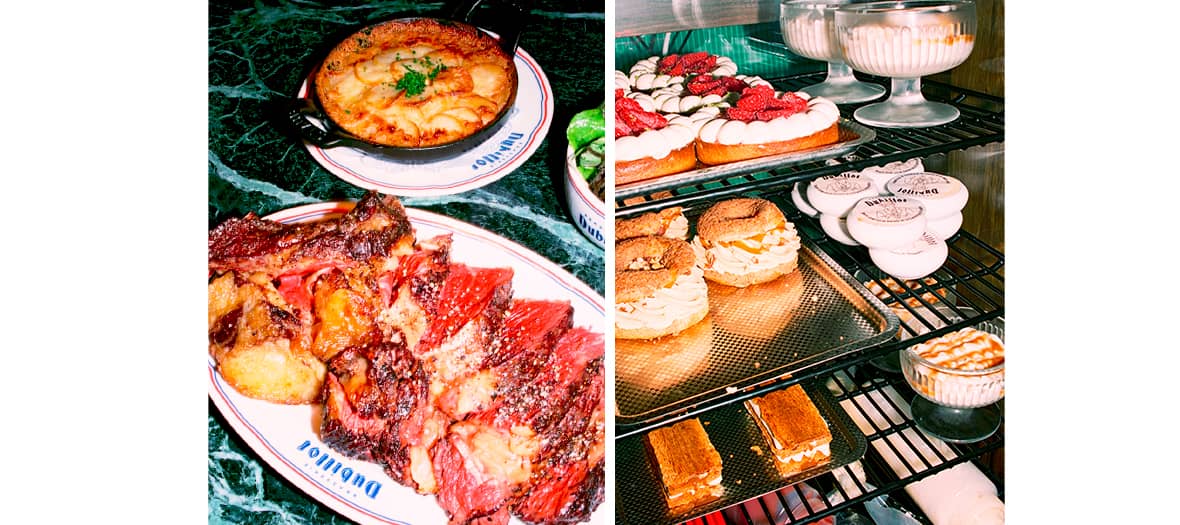 The statement announced at the top of the menu sums up the promise of the guys in the kitchen aka Thibaut Darteyre and Baptiste Swygart , who make vegan cry and rain the homemade simmered plates, with a lot of pâté en croûte (€ 14), country terrine (€ 6), fried calf's head sticks (€ 6), leeks vinaigrette (€ 6) and egg mayo (€ 2).
100% French meats are also the stars of dishes with mashed sausage (€ 13) and charcoal-grilled veal chop (€ 26 per person), served with fries, mashed potatoes, vegetables, potato gratin ...
For the bikini body, we will iron. Especially when the time comes to choose your dessert, between the downright creamy rice pudding (€ 7), Paris-Brest or chocolate tart (€ 8). Did you say cheat meal ?
Open every day from 9 a.m. to midnight.
Also discover Cléo: the romantic table of Bruno Aubin (Top Chef) in the 7th arrondissement and Plan D: the sandwiches everyone is talking about on the Canal Saint Martin.