Looking for the perfect coffee shop to chill on weekends, drink specialty coffees and treat yourself to " the " dream feast? Here is the short list of our favorite brunches .
Berry Panache Cafe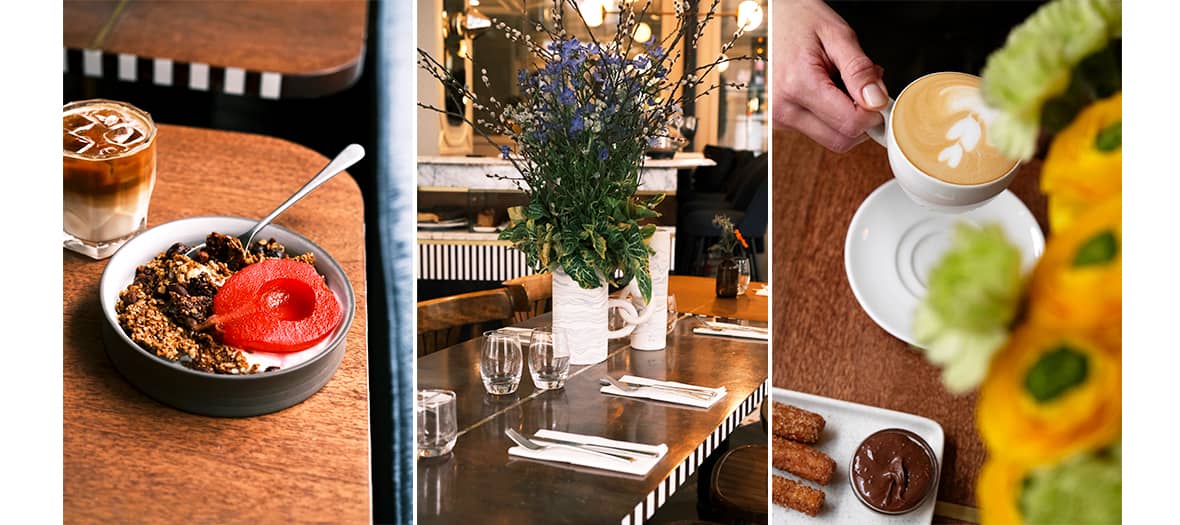 The place . This is the coolest spring food residence. To add ambiance to the Hôtel Panache , Adrien Gloaguen , founder of the Tourist group, entrusted the keys to the kitchens to Café Berry , the very prominent coffee shop of Shirley Lamy rue Chapon, which excels in the art of lattes, breakfast and brunch. In short: the must-go of the season.
A la carte. We find the homemade granola with Greek yoghurt and poached pear (€10), the house's best-selling eggs: boiled or scrambled to pimp with Prince de Paris ham, Scottish salmon or avocado, served with bread from Petit Grain Paris (starting at €8), brunch platter with pancakes, fried eggs and marinated bacon (€12.50), Turkish eggs on focaccia (€12) or even their brioche toast with banofee (€13) and the crazy Basque cheesecake (€7). To sip: specialty coffees, from flat white to cappuccino (€5), but also chai, matcha or the incredible Campfire latte , a brilliant blend of smoked salt, maple syrup, shots of espresso and vegetable milk ( from €5.50).
Saturday and Sunday from 10:30 a.m. to 6 p.m.
Café Berry Panache 20 rue du Faubourg Montmartre, Paris 9th, 01 47 70 85 87
Cuppa Cafe Paris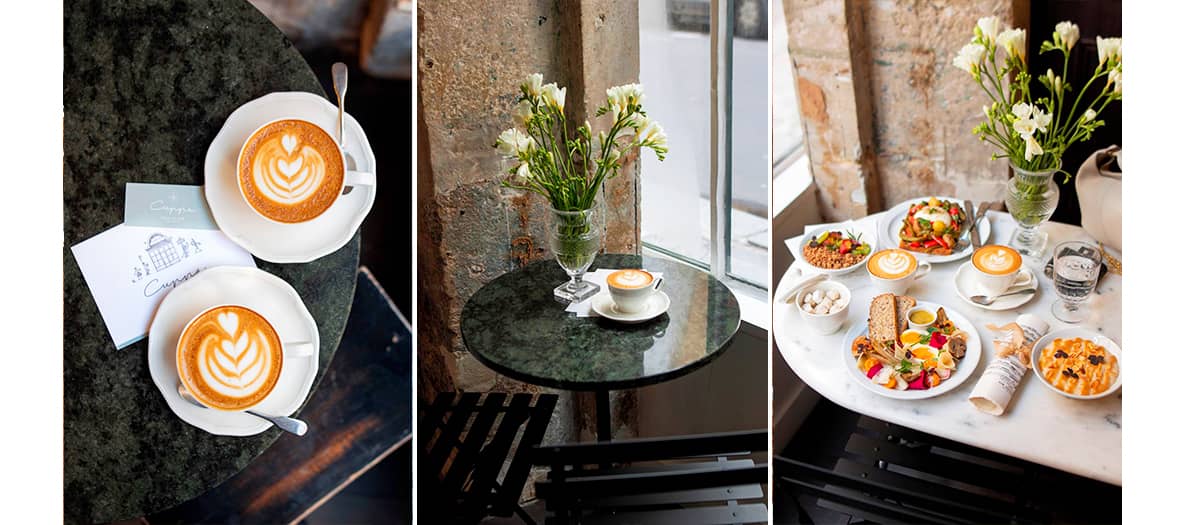 The place. It's impossible to resist the appeal of this little vegan-friendly café on rue de l'Université, the little sister address of the Saint Pearl , king of the Germanopratin coffee shops. Its so British staging has it all: marble table, scones counter and grass green walls.

A la carte. The ultimate refinement between matcha latte, delicate raisin scones served with butter & jam (€8), space waffles €15.50), vegan yogurt bowl (€11.50), rice flour focaccia with ham and cheddar, and the famous hummus toast that everyone passes on their Insta feed. Too good.
Brunch Saturday and Sunday from 10 a.m. to 5.30 p.m. without reservation
Cuppa Café Paris 86 rue de l'Université, Paris 7th
The Sookie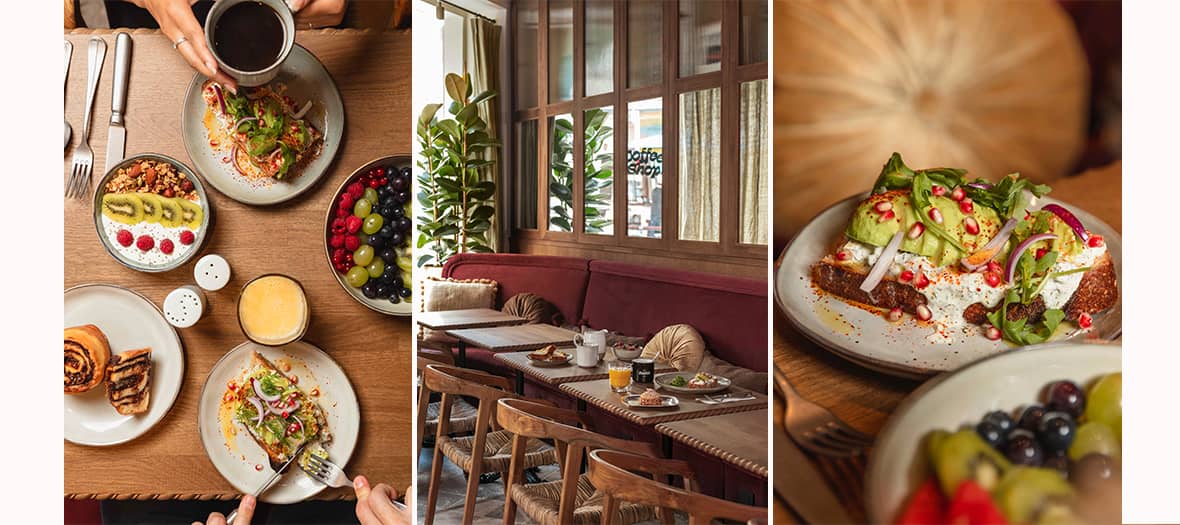 The place. If we had to put our suitcases somewhere in Paris, no doubt it would be here. This new hotel in the Marais brilliantly mixes beauty and relaxation. Starting with their adorable little ultra-bright coffee shop, located on rue de Turenne , frequented by the very VIP clientele of the Marais who come to curl up as neighbors in the comfy sofas.

A la carte. A great formula at €26 with freshly squeezed juice, hot drink and a pastry of your choice between pastries, cookie or babka signed Mami . We then choose the plate of all crimes: vegan pancake with maple syrup, super eggs Benedict, smoked trout toast or plate of fresh fruit. Our favourite? A haute couture avocado toast with dill cream that makes all the difference. Note: you can also order à la carte.
Brunch available Saturday and Sunday from 11 a.m. to 3 p.m. Reservations recommended
Hotel Sookie 2(bis) rue des Commines, Paris 3rd, 01 40 29 01 33
Also discover The mythical Swedish café is moving to the 7th and Tram, the café-bookstore that obsesses trendy Parisiennes