When Pierre Hermé teams up with L'Occitane to imagine a furiously stylish concept-store on the Champs-Elysées, it's the gourmet sensation of Parisiennes fans of the leading pastry chef. Explanations.
The place
A dream like tea salon. The scenography of Pierre Hermé's food-in-shop at the heart of this beauty concept-store was entrusted to Laura Gonzalez. The result is bluffing. A superb marble bar, blue and pink velvets, in short, a furiously cosy and trendy 2.0 boudoir decor.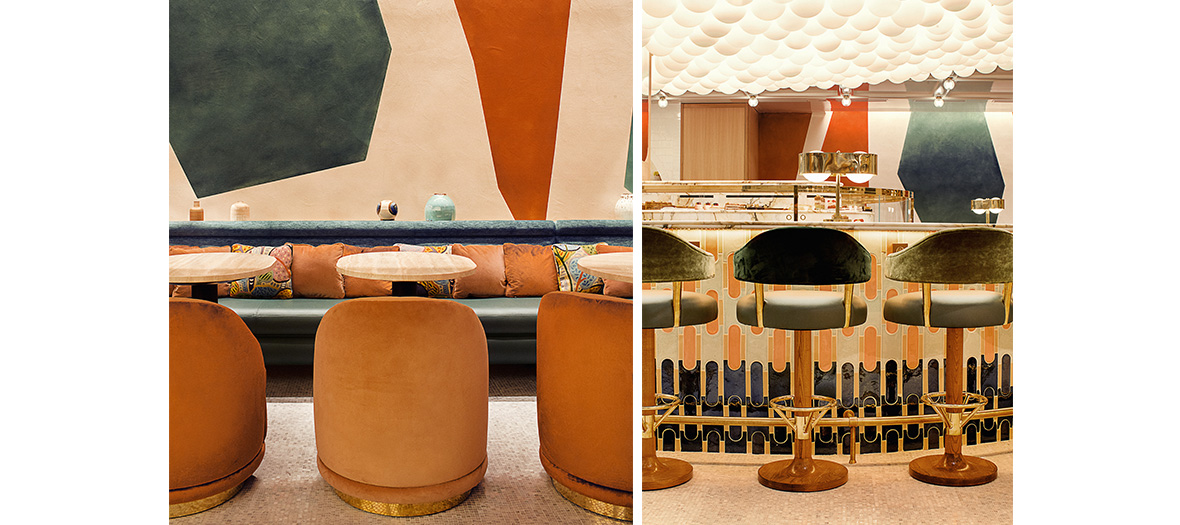 On the programme of treats
A sensational brunch served during the  weekend with a warm beverage and a fresh juice to start, along with a basket filled with viennoiseries, signature of Pierre Hermé: croissant, croissant Ispahan with pink marzipan, stewed raspberries and lychees as well as a bread with Gianduja chocolate , served with fresh bread and the star jams of the pastry chef..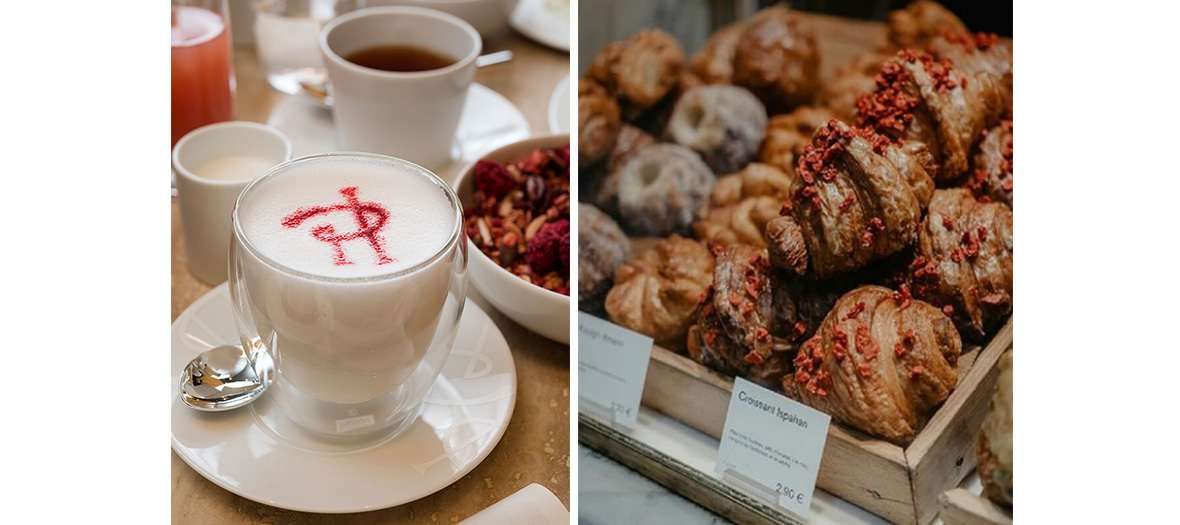 Now just choose your favourite eggs (soft boiled, scrambled, over easy…) before tasting three macarons Pierre Hermé macaroons.
The variation at €79: the same thing, with in addition French toast with salted caramel butter or a Ispahan granola with a dish and a millefeuille.
The added plus
For the first time, Pierre Hermé explores a real savoury offer. And what a success ! To be tested absolutely: a fab ceviche with citrus fruit (€24), a wonderful blanquette de veau, an irresistible salmon  club sandwich (€28), a croque-monsieur (€24), served with fries and salad...
Also to be tested: all their amazing  lattes, starting with the soya milk Ispahan or L'infiniment Caramel. Addictive!
Reservations suggested.
Brunch served every Saturday and Sunday between 8h30am and 8pm
Also discover the best baguette in Paris and the new brunch to test.