All the fashionistas were jumping up and down at the idea of seeing their fave HQ reopen its doors after a major renovation. Because for those who don't know it, here is the coolest hot spot in the Marais since more than 10 years, open by Cathy Closier at a time when the Marais started becoming trendy...
In order not to change things, Cathy, the ultra inspiring big boss (also creator of Season) has done everything to maintain the reputation and atmosphere of her new Café Crème along with the good vibes ! Starting with a New York style new decor that will be sure to please inside-track Parisiennes: open bar, big bay windows, a heated terrace, light wood and neon lights on the ceiling.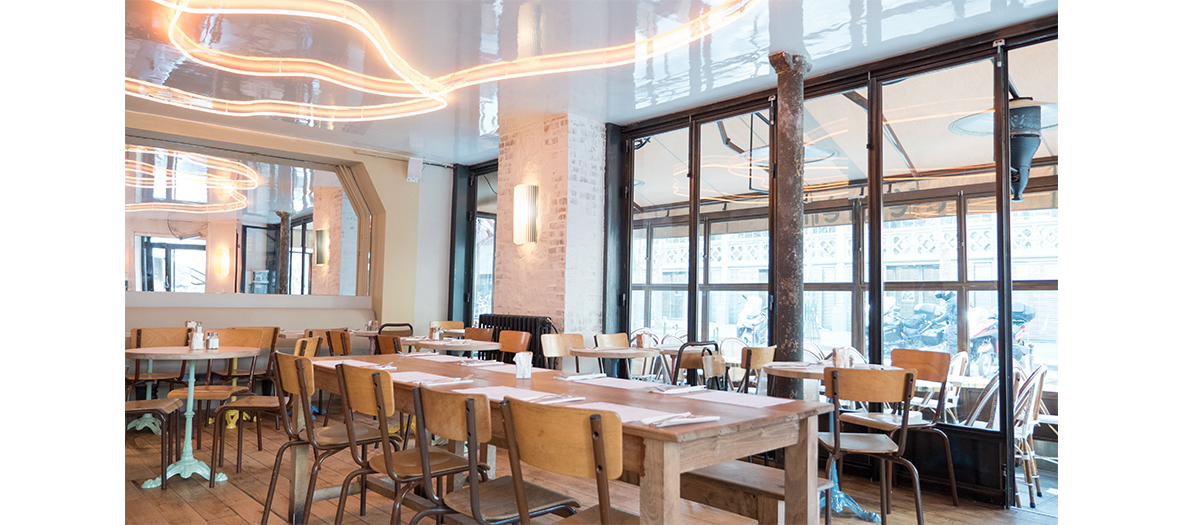 To feed mundane appetites, the menu has been reworked by the chef of Season with all the codes of just the kind of comfort-food we adore —ideal for a healthy lunch as well as a foodporn happy hour: fab juices, granolas, irresistible tacos with house tortilla (12€ for 2) veggie, chicken-avocado or pork belly, super sexy salads (12€). And let's not forget waffles, a yummy banana bread or couture chicken wings (with sesame) (16€).
PS: muffin-burger fans should not worry: it's still there , right next to the truffle burger with smoked cheddar, truffle mayo and brioché bun. Unique!
Open every day from 8:30am until 2am, non-stop service. No reservations.
Also discover Baba, a new evening bar in the Marais.