Head for the Island of Beauty with this upscale address of the trendy 10th arrondissement. Proof that Italian chefs don't have the Mediterranean monopoly!
You said farniente?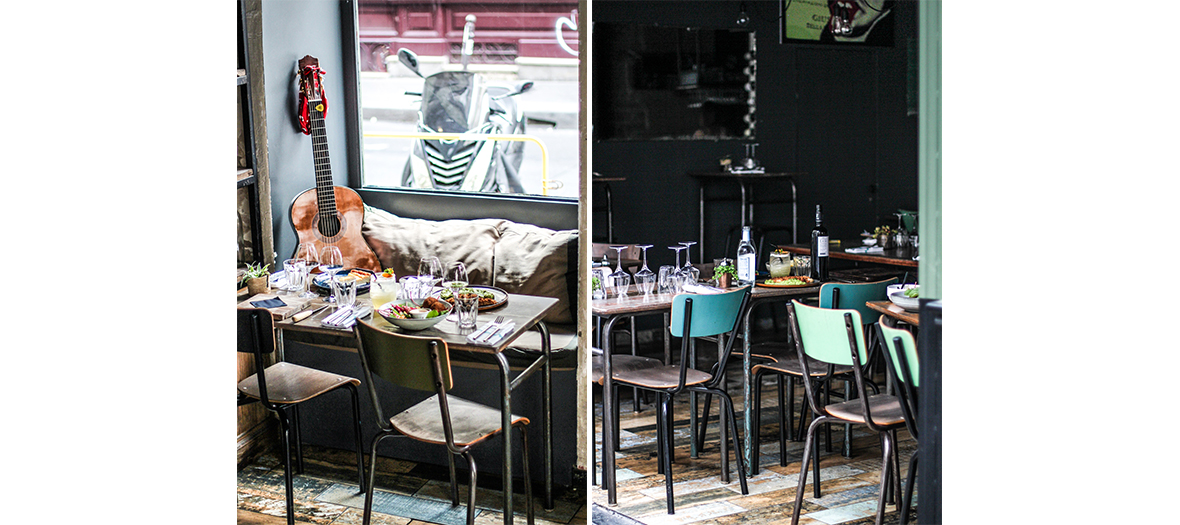 Show up at Minnà, as though you were at a friend's house. Here you will find a good humoured ambiance, an upcycled decor (classroom chairs, cocooning banquettes, souvenir photos on the walls), set tables. This Corsican venue, launched by Saveriu and Jeanne, conveys an atmosphere where you immediately feel relaxed. And it's not rare that the guitar ends up in the hands of a regular, who plays an improvised medley.
Feel-good Mediterrranean cuisine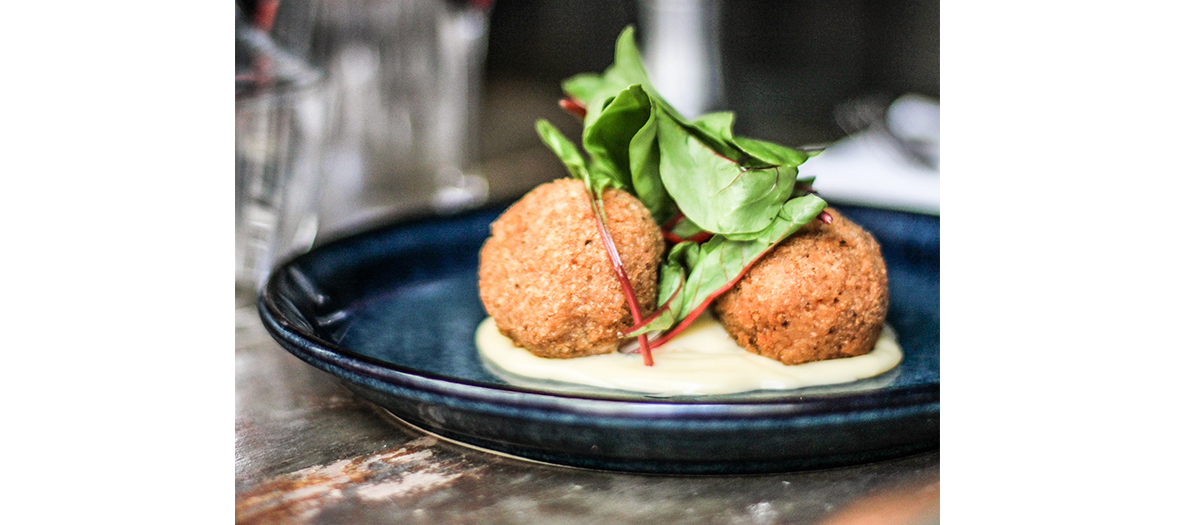 The spirit? Corsican specialties, without the folklore. Chef Grégory Honoré updates earthy classics: courgette fritters to dip into a farmer cheese and mint sauce (€8); cannelloni with brocciu and card (€18), squid à la plancha (€23); tiramisu with limoncello (€8).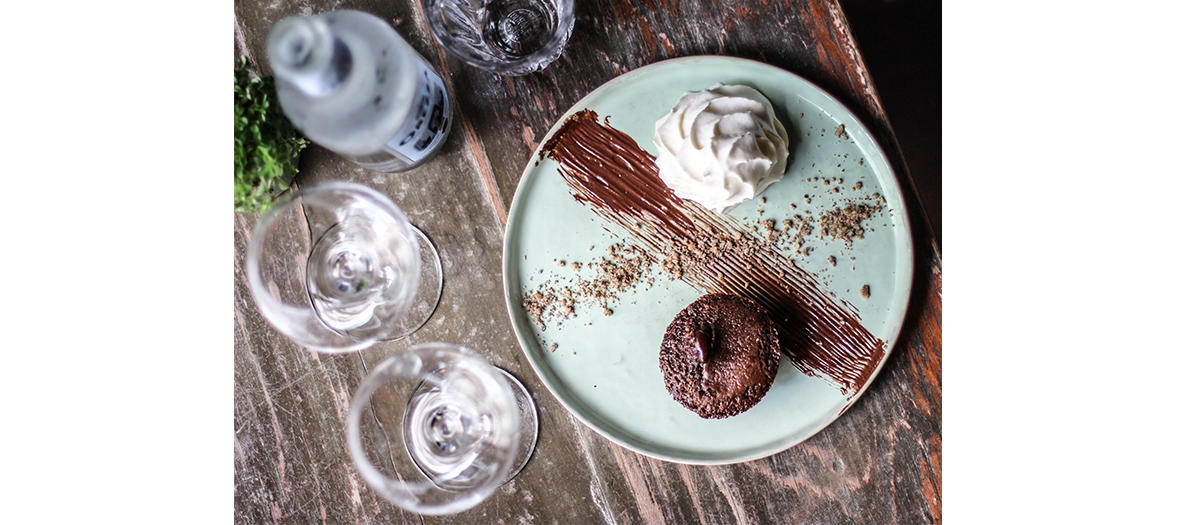 For purists, artisanal charcuterie (€16) and fiadone, a kind of cheesecake with brocciu—the local cheese (€7.50).
Cocktails with a maquis shrubbery fragrance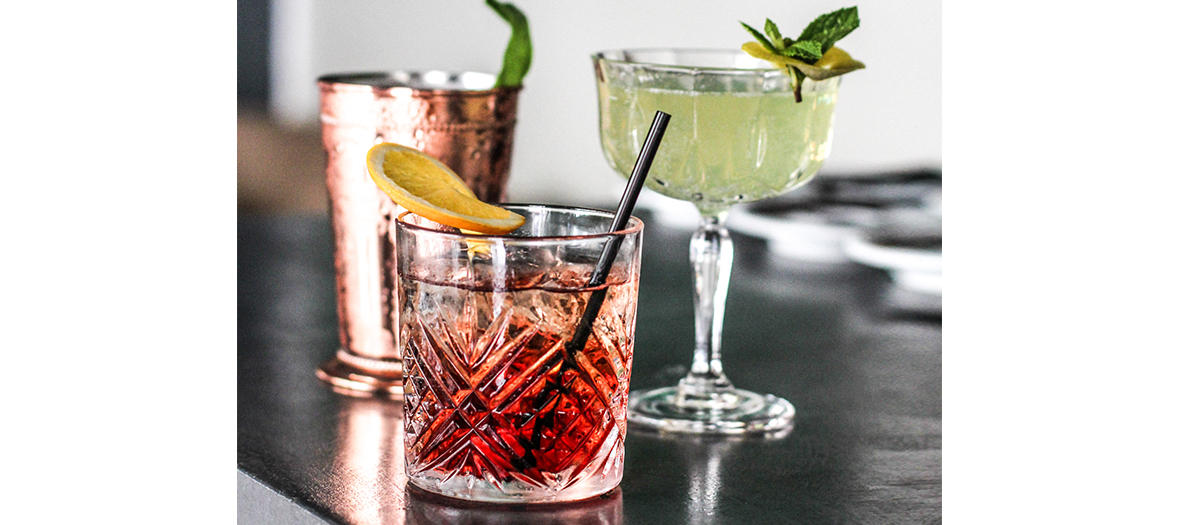 In addition to natural organic Corsican wines, the house shakes up sun-filled cocktails: mirtus (liqueur of red myrtle, liqueur of cedar, lemon, cane sugar, €10), rosumarinu (gin infused with rosemary, liqueur of myrtle, orgeat syrup, lemon, €10).
Open Monday to Friday for lunch and dinner. On Saturday, lunch only.
Also check out the Mediterranean restaurant, Hébé, Joià by Hélène Darroze and Uma Nota