Feel like chilling under an open sky in a bohème-chic atmosphere worthy of the hot spots in Ibiza ? Rendezvous at Gypsy, the superb ephemeral terrace installed for summer in the Cirque d'Hiver courtyard for stylish nights under starry skies.
The not-to-be-missed summer address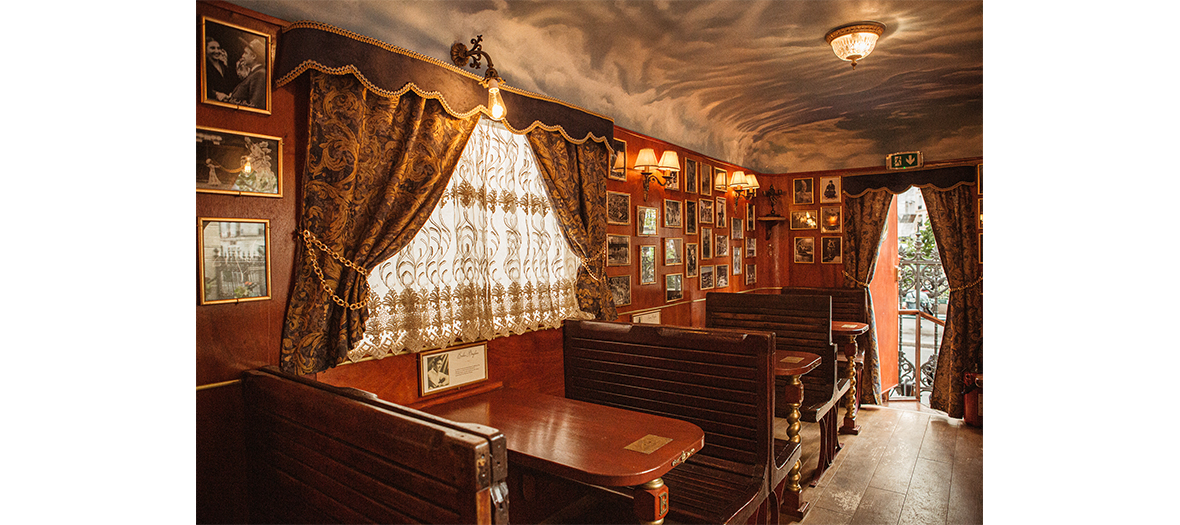 The H.Q. of the Bouglione circus family is offering an usual place for Parisians looking for a change of scenery: Emmanuelle wicker armchair, banquettes, mix and match of burlap carpets, comfy cushions, knit poufs, tropical plants, without forgetting the entirely renovated retro caravan, where you are welcome to hang out—a real curiosity. The Balearic Islands in Paris !
This very popular outdoor salon was imagined and conceived by the M agency for the artistic direction and The Blond Cactus for the scenography, in partnership with Leroy Merlin. You had a flash for the furniture? You can find it in shops or online to reproduce the gypset ambiance at home.
A holiday-style happy hour
Come as a group and share: gaspacho of tomatoes (€14), tarama or urchins (€12), tomatoes burrata (€14), charcuterie platter (€19), fries with truffles (€15). For drinks, Moscow Mule, Spritz and Mojito (€10 per cocktail). Cheers !
Tos, DJ sets ensure musical agitation.
Open Wednesday to Sunday from 6pm until midnight. Until the 30th of September 2019.
Also check out the coolest cocktails garden in Paris