Bobos abstain! But if you are a chic Parisienne, on the lookout for a glam, festive and socialite ambiance, dreaming of showing off your pretty dresses and Louboutin pumps, this is the place to go with its stunning decor...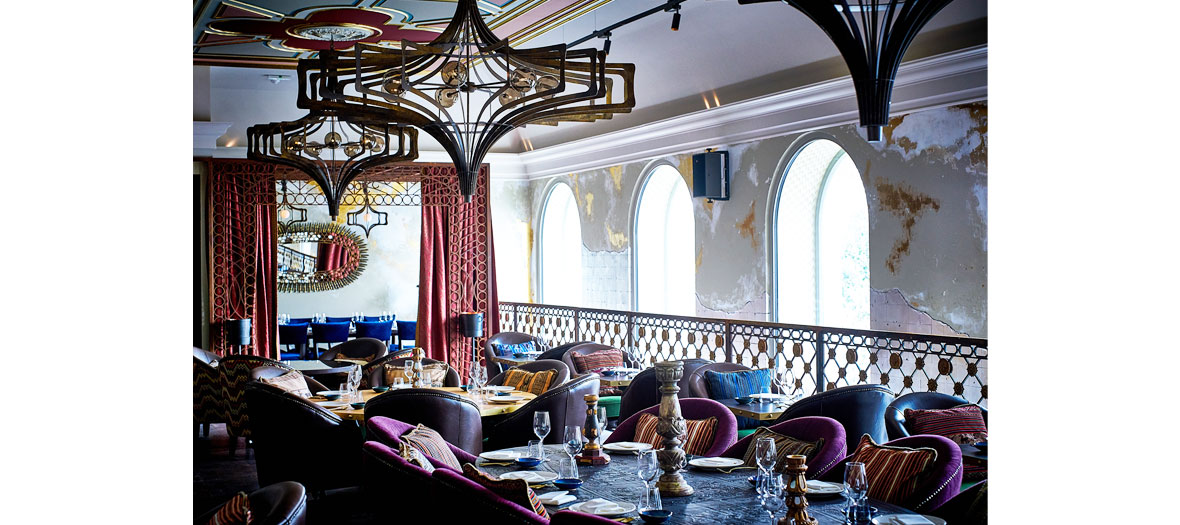 To see and be seen
Installed in a former church, Coya, the super glamour dining room that has been creating the buzz in London and Monaco, has just opened in Saint-Germain-des-Prés with a menu highlighting its Peruvian origins, revised with the trendy sauce of Pisco Sour, tacos and ceviches.
Since its opening, there is a constant flow and it can be hard to find a table. Surely because this venue has lots of appeal, starting with its special dishes.
From the open kitchen, chef Sanjay Dwivedi whips up marvels. Before even starting, you are served a devilish avocado guacamole to dip with tacos. The in-house bread and better, as it were. Sinful!
Here everything is to be shared, nibbled on and tested. Starting with bass nuggets and their spicy mayo, small fried calamari (€13) or incredible small baos (14) to wolf won with patatas bravas (€7) or eggplants with sesame (€6). As for the ceviches, you can go for them eyes closed. The trio is a killer, with special kudos for the meager with truffle (€35). Pfffff!
To be tested absolutely: tacos, veggie version with grilled eggplant and peppers, yogurt, sésame (€8) tuna-wasabi (€12) or salmon avocado (€11).
To finish: impossible to bypass their churros to be dipped in a milk chocolate sauce with dulce de leche and orange zest (€12).
A bar on the upper level
To flirt quietly or to party, the bar, hidden on the upper level, is an open invitation to be bat your eyelashes or to prolong the evening while dancing to South-American electro sounds.
Behind the bar, cocktails are shaken up with caliente panache by Sany Bacsi. Caliente. And if one has a small hunger pang: there are yummy tapas, like downstairs, to be shared.

Also discover Shabbour, the most sexy table of the season.