You have naturally heard of the restaurant Vivant, the address ultra-primed by Le Fooding, full since the first day. Well, the very talented chef Pierre Touitou does it again, a skip and a hop from his flagship, by opening Deviant, the hottest bar in Paris, on the rue des Petites Ecuries.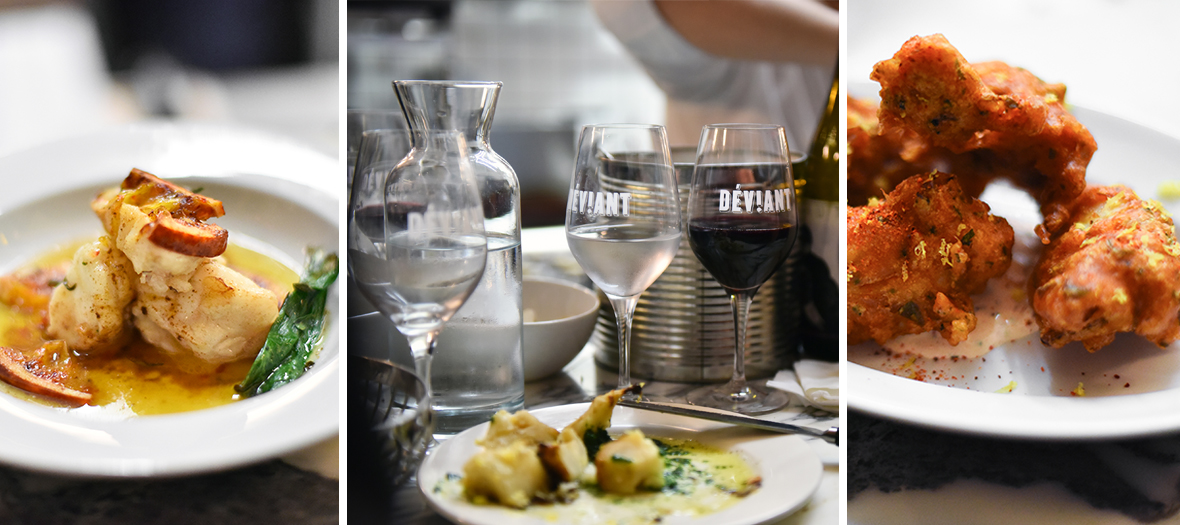 Actually, there has never been anything quite like this in the city of light. Every evening, an iron curtain is unfolded, like in a shop, unveiling a spectacular black and white marble bar, facing the street .
Neither walls, windows nor doors, you are directly on the tarmac: literally projected in a street with a Spanish atmosphere— no table, nor chairs where the  (attractive) crowd hangs out at the bar or on the wall tablet to wolf down nice little nibbles. No need to tell you that here there is an instant mix and match, lots of laughs, all conducive to flirting.
As soon as happy hour starts, 6:30 pm sharp, the small culinary show begins behind the front counter. On deck, the kitchen is bustling in order to send out great eats:  delicious cod accras with a killer sauce, grilled asparagus, grated carrots with butter and grapefruit juice, or thena a nice slab of meat, with a pepper sauce and special sweet puffs for dessert... Here, you want to test everything. (About 10 to €20 per plate)
But we forgot the main thing! Here, you might have guessed, wines are natural, but could it be any different? ( starting at €6 per glass) . Cheers !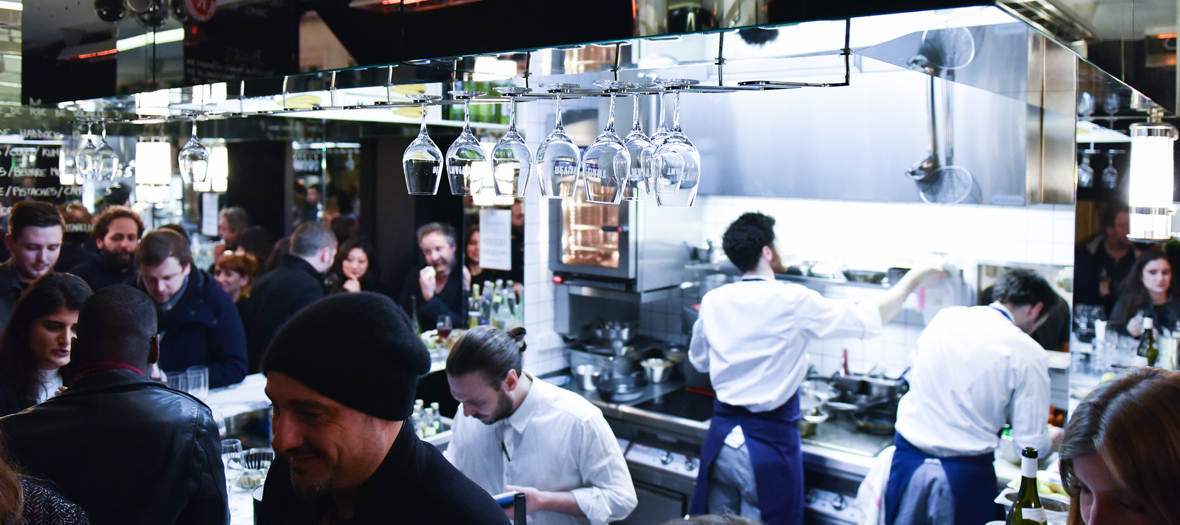 Tuesday to Saturday, starting at 6pm without reservations.
Also discover Bô, the Caribbean bar of Julia Sedafdjian.