No need to tell you: Cyril Lignac is the most versatile chef in the capital. After opening his Italian restaurant Ischia, his sushi bar Bar des Prés, and his bakeries and chocolate shops, the beloved French chef takes off to China with Dragon, his brand-new restaurant dedicated to the specialties of the Middle Kingdom. We went to test our chopstick skills on the street bearing his name, in Saint-Germain-des-Prés. Verdict?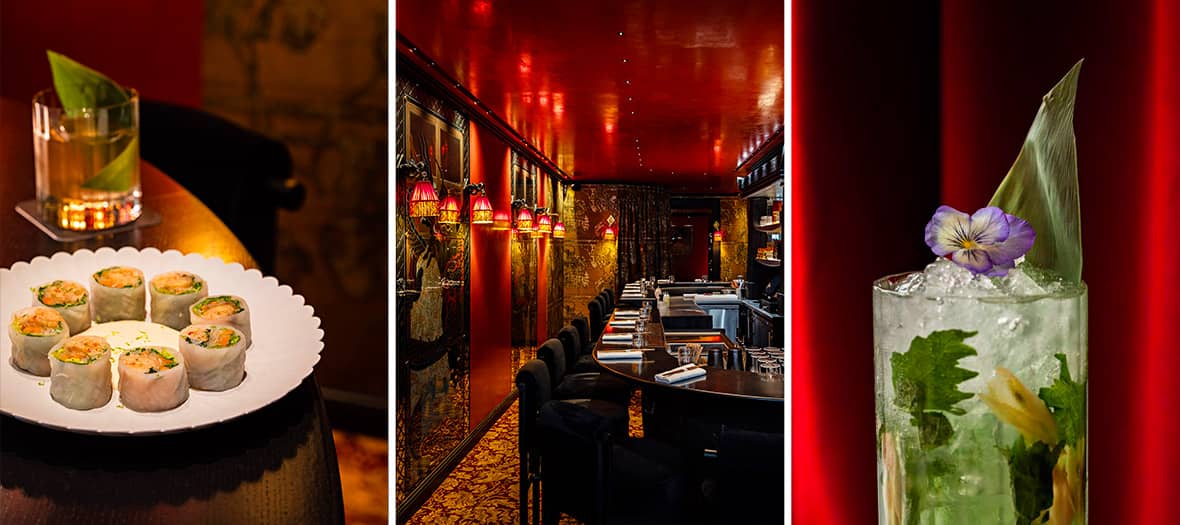 Who other than the renowned architect Jacques Garcia (known for projects such as La Réserve and Maison Proust) could design such a red and plush decor, where dragon tails emerge from a mirror, and gilded fabrics adorn lacquered walls? To perfect this idealized atmosphere reminiscent of "In the Mood for Love," add a majestic floral carpet, fringe-adorned sconces, and a bar conducive to forbidden drinks. The result is both intimate and grand, unabashedly reproducing the imagined codes of a Chinese ambiance. The clever idea? A discreet upstairs lounge that can be privatized (free of charge) for lunches or dinners for parties of 6 or more.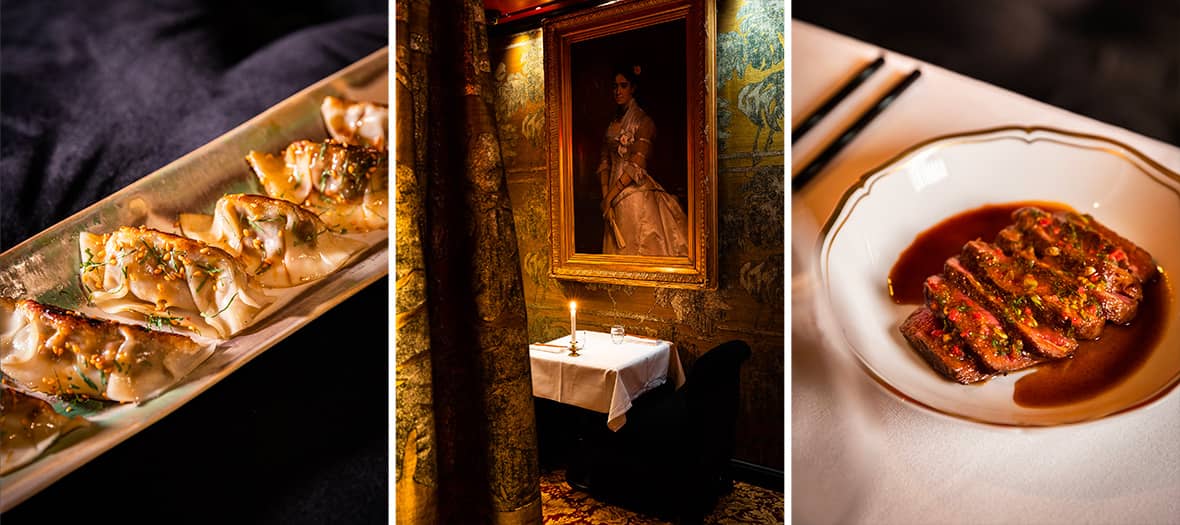 After admiring the place, it's time for tasting. Cyril Lignac's adventurous spirit shines through in playful dishes for sharing or savoring solo: marinated yellowtail with Thai vinaigrette (€22), kimchi-flavored lacquered eggplants (€15), sweet and sour imperial shrimp with pak choi (€28), and an assortment of dim sum (€25), to be accompanied by grilled rice tea. Our menu favorites? Velvety langoustine ravioli bathed in fragrant tom yam broth (€28), fried shrimp wontons with peanuts (€22), and an addictive coconut sticky rice with fresh mango for dessert (€12). A top tip: the €29 lunch menu available from Monday to Friday.
In the evening, take note of a sophisticated cocktail menu inspired by the colors of China. Try the "Dernier Empereur" (Chivas 12-year-old Whisky, Umeshu, smoked black tea, ginger, Umami bitter, €17) and the "Old Dragon" (Havana Club Especial rum infused with sesame and pandan, sake, ginger, Angostura bitter, €18). These will surely impress your +1 from the elevated black counter.
Dragon, Open for lunch and dinner every day.
© Yann Deret and Géraldine Martens for Dragon - Cyril Lignac.
Also discover Norbert Tarayre bistro at the Prince de Galles and Octobre, the most exciting table on the left bank