And two for the success story of the smash burger piloted by Charles Ganem and Samuel Nataf !
There was already a queue and beautiful people on the evening of the opening on rue Martel to inaugurate this new ultra-bankable address, as beautiful as it is minimalist, entrusted to the brilliant and young architects of Studio Uchronia ( Onii San , Forest , it's them).
Dumbo, the best smashburger in Paris
Unless you went into exile on a desert island, have you necessarily heard of the Dumbo phenomenon ? Nothing to do with the flying elephant, but rather the best cheeseburger in Paris where you can find a unique but perfect sandwich.

The magic recipe? An ultra-slim steak grilled on a hot griddle until you obtain a " patty " slightly caramelized and crispy on the edges, served with a slice of American cheese, freshly ground pepper, minced raw onions, minced iceberg lettuce, homemade pickles and homemade sauce (€10). A madness to devour with their splendid fries (€3). Note: a veggie version, the Earth Burger, is also available (€12).
House beer, fried chicken and apple pie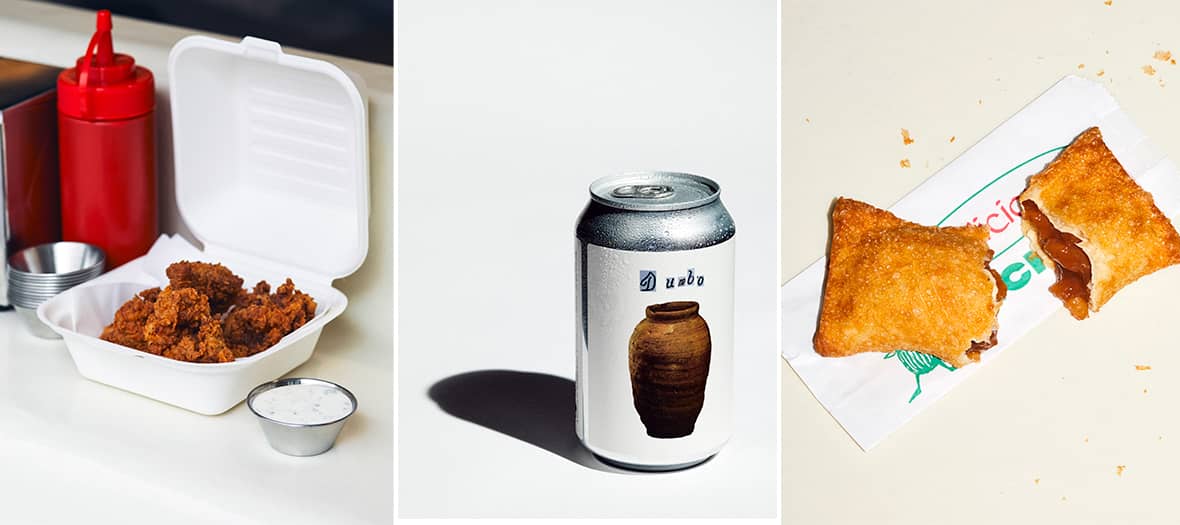 Breaking news after the disappearance of this cult dish in the 9th: the return of the totally delirious fried chicken (€6) prepared with free-range chicken legs coated in an exquisite mixture of flours and spices and served with a chipotle sauce and a homemade ranch with fresh herbs.
Other great novelties: Dumbo's homemade craft beer (€4), a unique blonde created in a highly Instagrammable can with the brewers of Happy Road in Nancy, which goes perfectly with the burger. And to end on a high note: the apple pie , the real apple and cinnamon turnover with PDO butter puff pastry, fried minutes…
Dumbo 14, rue des petits écuries Paris 10th, 64, rue Jean Baptiste Paris 9th (delivery available on Deliveroo ). Open Monday to Saturday from 12:30 p.m. to 2:30 p.m. and from 7 p.m. to 10:30 p.m.
© Felix Dol Maillot