Since early April, "the place to be" is next to Aligre where this very fashion place has opened, a must go for foodies…
And with cause: all the super Italian products were carefully selected. Directly from the campanas of the Boot, they were produced by hundreds of crafts persons. Result? A heavenly cream buratta or a Parma amazingly delicate.
Pizzas are all cooked in a wood burning overn with an extra fine crust with a thick and crispy edge (9€ to 15€). Our favorite? The super colorful Mammargharita (Mozzarella of bufflone, fresh basil, juicy San Marzano tomatoes), the four to the floor (gorgonzola, Mozza, ricotta, caciocavallo)  and the Peperonciro (Spianata from Calabria, peppers and preserved onions, carpaccio of courgette). Hard to choose.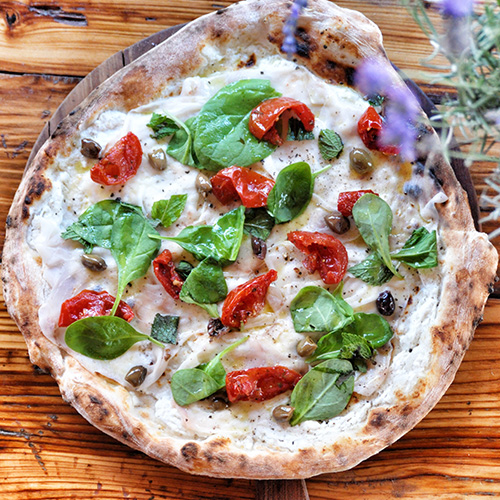 Mamma mia, test the almost legendary tiramisu in light version with lemon or banana-speculos (6,50€). Eyes closed you can choose the all you can eat option(12€).
The plus: an XXL place designed  by Martin Brudnizki (already at the origin of Jamie Oliver restaurants in London) for a hype transalpine taste, faithful to the traditional spirit of a trattoria.
Last tip: shop up before 12h15pm to avoid queueing up.
Shhh: there is talk of an upcoming Oberkampf opening in June.
Every day from noon to 3pm and from 7:30pm to 11pm.