Saint-Germain-des-Présfoodies have finally found their new prey with the recent opening of Mordu, replacing Hugo Desnoyer's L'Étable inside the historical covered marketplace of the district. With its slick decor, its treasure trove cave and trendy cocktails bar, this impeccable chef's bistro immediately was in the spotlight.
The new hot rendezvous in Saint-Germain-des-Prés
Right next to the Apple store, Mordu is relaunching with panache the heart of the Saint-Germain covered market. Just take a look at its sought-after terrace and XL dining room in the neo-Art Nouveau style orchestrated by architect Elodie Tornare, gathering large tables around the seasonal cuisine of chef Baptiste Trudel(ex-Yard). Nicolas Paradis and Bastien Leclerc, the owners, chose him in order convey the same touch of coolness as in the trendy 11th arrondissement.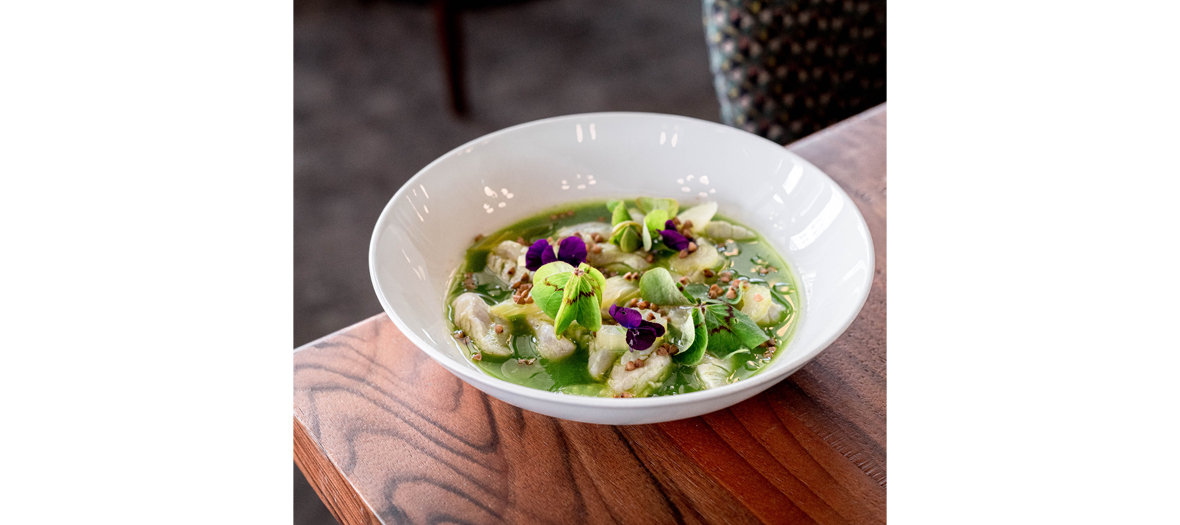 Mordu by day, Mordu by night
The result is a blast. At lunch, the formula starter/dish/dessert (€30) delights regulars: broiled squash with miso butter and grated ricotta; perfectly cooked grilled squid, spicy kimchi and yogurt or lamb ravioles, as well as an irresistible crumble of apples poached in red wine.
In the evening, things really start jumping. Plates change format to enhance sharing,encouraging diners to move closer: instant flat bread, already cult, a house pita with tarama spread under a mound of truffle (€18), tartare of matured beef (€15) and ceviche of tuna with passion fruit (€15). Other delights, hare à la royale(€40) and a veal chop for two (€90), without forgetting a terrific chocolate ganache (€10).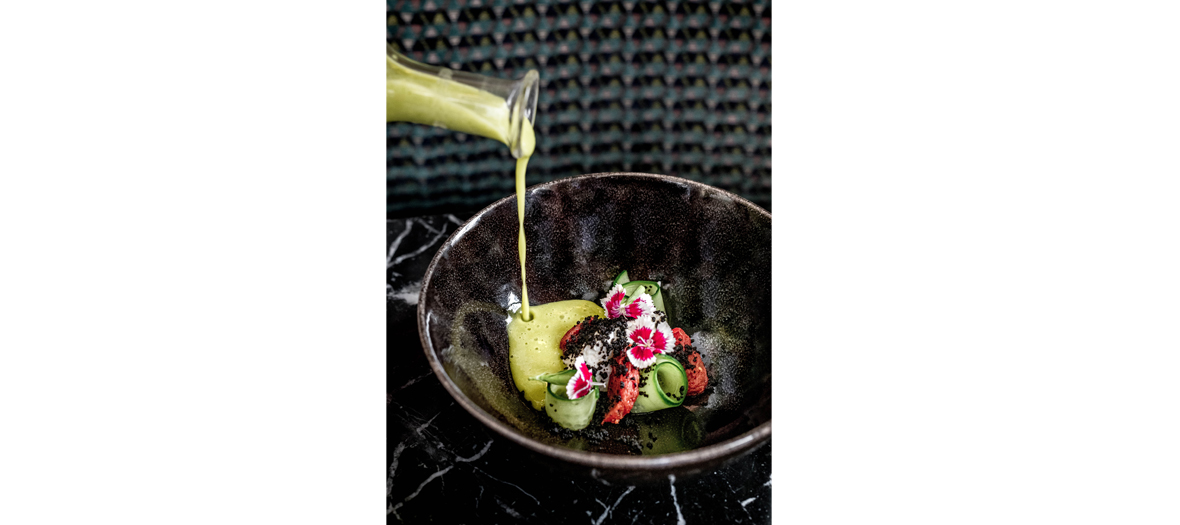 In terms of liquids, one easily switches from the signature cocktail (€14-16) to regional wines, unless you choose a special high-end vintage. Nicolas Paradis, also at the origin of the Ô Chateau bar and Caves du Louvre, keeps the wine list alive with a dozen options by the glass (€ 7-14) and 150 bottle references. Cheers!

Also check out the new Street BKK nearby and Neso 2 the cocktails bar and restaurant of Guillaume Sanchez.