Crédit photo Sandrine Fauconnet
Play it like Jamini. The super chic textile and decorating label founded by Usha Bora is opening for the first time its ephemeral Indian cantina. Totally wild, during two days, the designer and her gang are taking over the helm of  Papilles and transforming the darling coffee-shop of the Rue de Rochechouart into a terrific eating spot, freely inspired by Bollywood of the 60s-70s.
In keeping with tradition, all the dishes on the menu stem directly from the from the family recipes of the designer. Result, an authentic and joyful spice-filled vegetarian cuisine: cake made with chickpea flour, yellow dal of lentils, basmati rice, potato with cumin, chutney of tomato, mango lassi, chaï. All this in a super friendly ambiance, faithful to the large tables in  New Delhi and Bombay.
When? Rendez-vous Monday the 2nd and Tuesday the 3rd of July, two services at lunch and two services in the evening. Quickly reserve your  place by email at the following address  operations@jaminidesign.com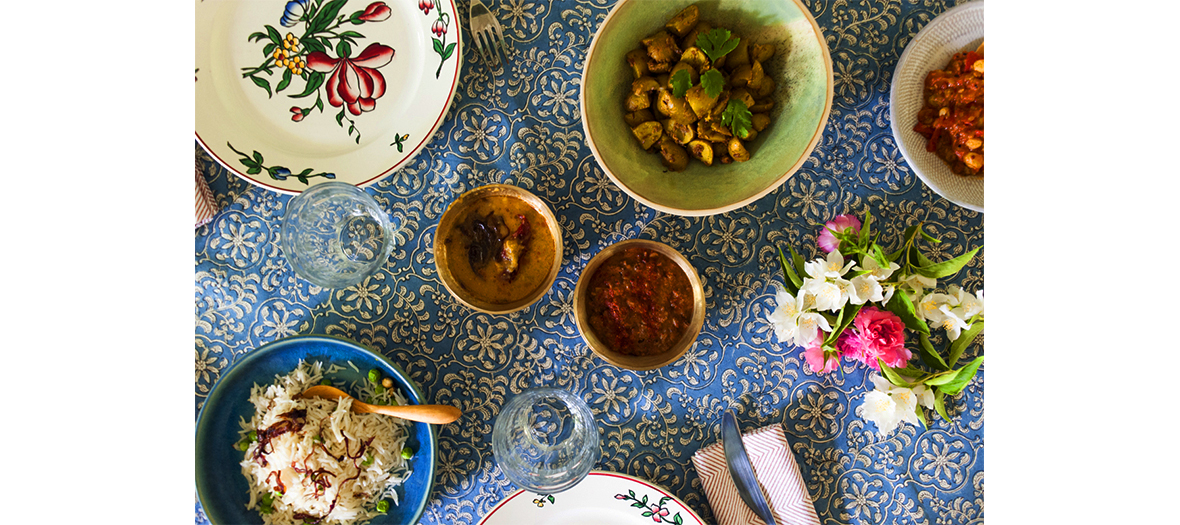 India my love, Monday the 2nd and Tuesday the 3rd of July. Services at 12h15pm, 13h30pm, 7h45pm and 9h30pm. €30 /person, to be paid in cash on site (no credit cards).
Also check out the Brazilian restaurant Itacoa and the houmous bar Levantine.