The sweet tooth is in turmoil. After having distinguished himself at the head of the oldest pastry shop in Paris, aka Maison Stohrer , Jeffrey Cagnes takes off to open a first boutique in his name in the Batignolles district. The talented pastry chef unveils a universe and creations in his image, between respect for traditions and wind of modernity. This way the visit.
Pure kif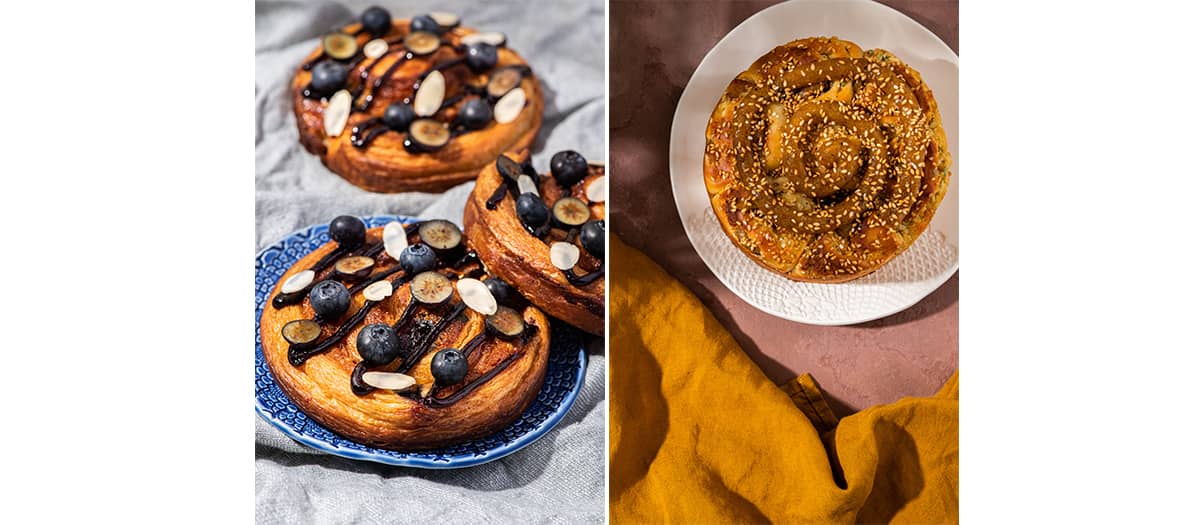 For his first eponymous address, Jeffrey Cagnes chose Batignolles, a bohemian, family-friendly, trendy… and above all lively district. An authentic and uninhibited approach that can be found inside the retro-industrial style boutique designed by the Sapide agency: stone wall, copper details, filament lamps, all vegetated with pots of basil which diffuses a soft natural scent.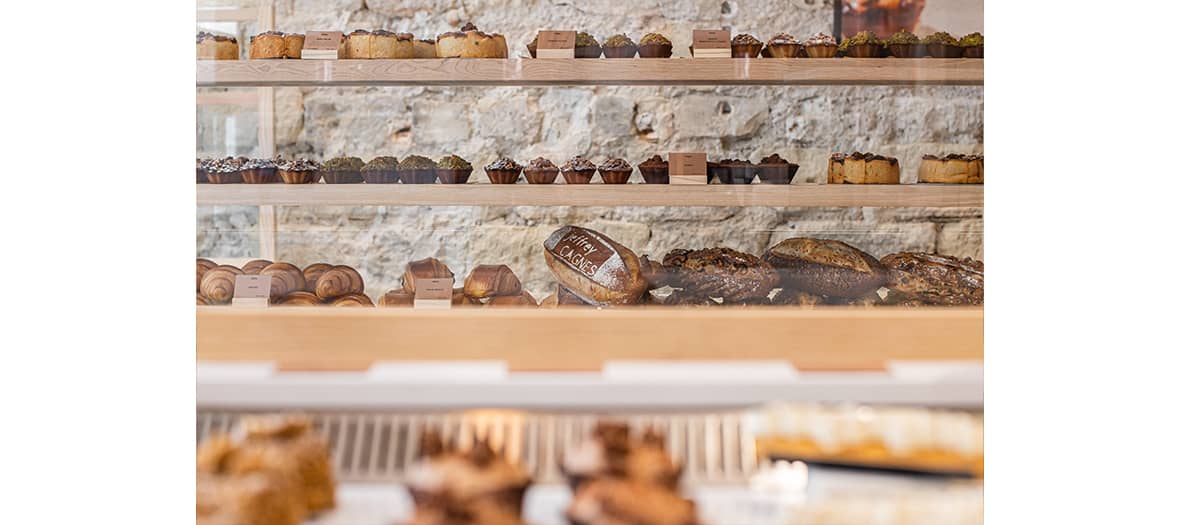 Two counters face each other, on one side the breads and pastries, with croissants and pains au chocolat with delicate puff pastry, logo loaves made by a craftsman-baker according to Jeffrey's recipes (except for the breads, everything is made on site ), brownies and financiers looking like couture muffins, and of course, the essential babkas (blueberries / almonds or hazelnuts / streusel, € 18) which are also available in individual sizes for small solo pleasures.
Trop'Dog: the donut to try once in your life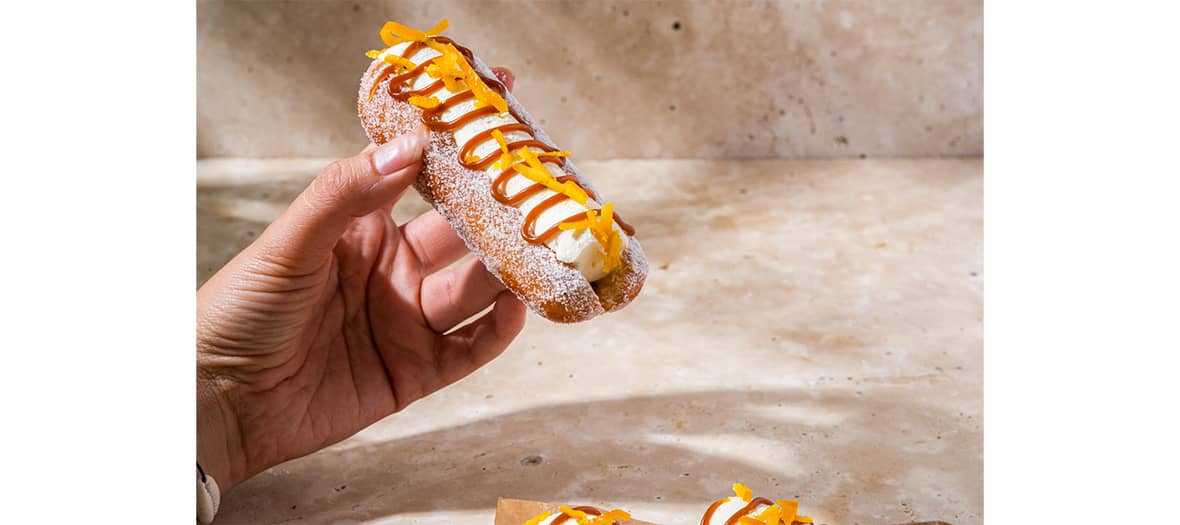 Turn the gaze 180 ° and you will come face to face with iconic pastries with a twist . Because if the pastry chef does not want to reinvent the genre, he still imposes his paw, letting his Mediterranean roots and his interest in street food express itself. As a result, Paris-Brest borrows its shape from gazelle horns (€ 6.10), the lemon tart set with crushed hazelnuts displays a unique look and the nun converts to pistachio.
To this are added original creations, like the Trop'Dog , an irresistible orange zest donut garnished on the hot dog style with vanilla cream and orange blossom. To devour in the street illico presto!
Jeffrey and the Chocolate Factory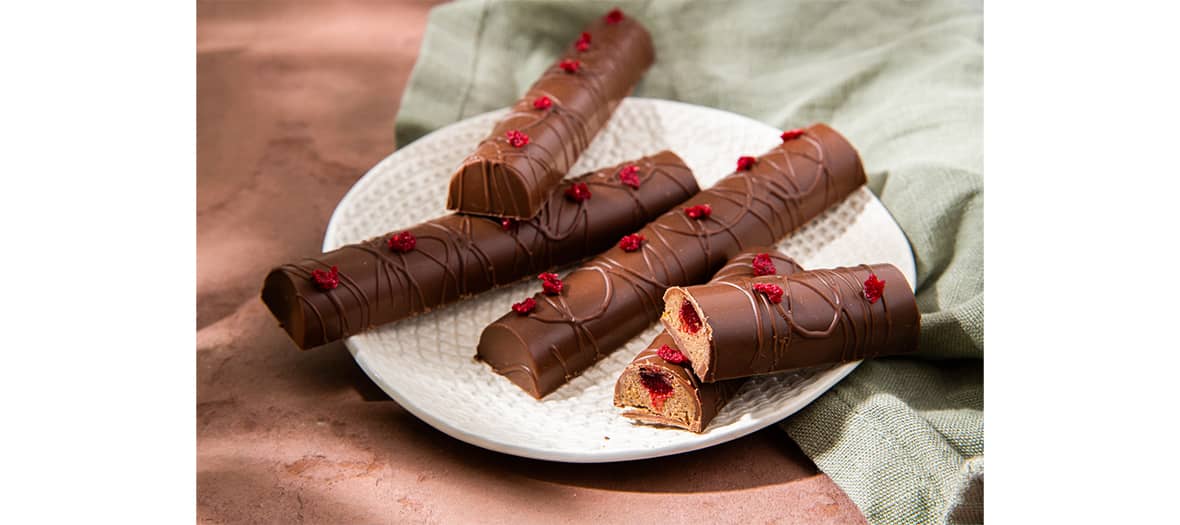 In his shop, the virtuoso pastry chef has installed an authentic chocolate factory which allows you to observe the production of bars, candies and chocolate bars live. These are directly inspired by our playground snacks in a deluxe, chewable version. Bounty®, Snickers® and Twix® not to mention them. If you need reassurance, you know where to go.
Also discover Mimosa, the Mediterranean restaurant by Jean-François Trap at the Hôtel de la Marine and the best baguette in Paris